What's Eritrea? Was the first question I got when I told my friends that I finally visited my home country. So before reading any further let's take a look at the map below for a quick geography lesson.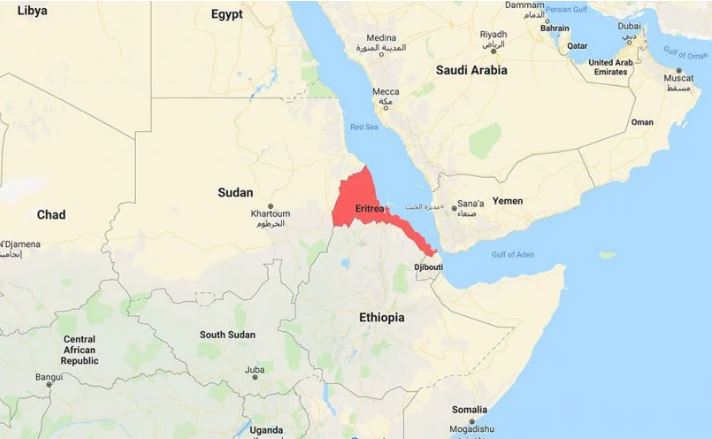 What brought me to a place The Economist describes as the North Korea of Africa? I wanted to see where my parents grew up, meet my relatives for the first time, and discover a country that has been largely overlooked and misunderstood in history.
Visa
First order of business if you want to visit Eritrea is you will have to get a visa to enter the country. Fortunately for me, living in Washington DC, I was able to go to the embassy directly and obtain my visa with ease after being asked 100 questions about my family and answering all of them incorrectly. This is not the case with everyone, and it can be a very long and convoluted process (especially if there isn't an Eritrean embassy in your home country). Try to start the visa process as soon as possible to account for any hiccups along the way.
Currency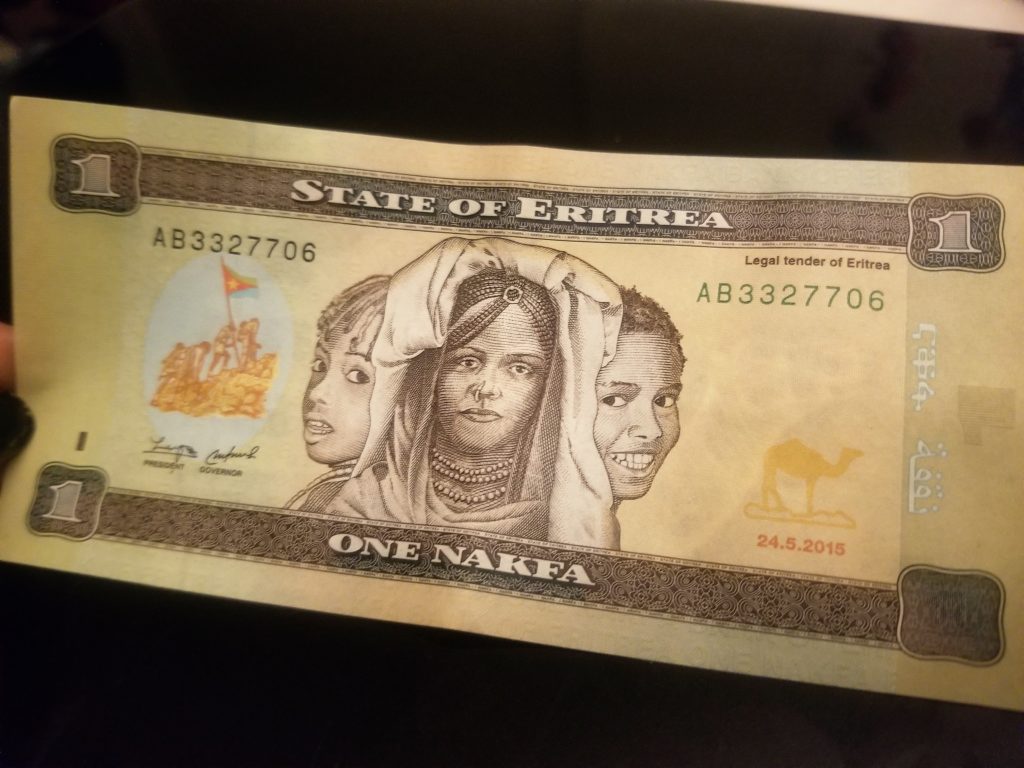 The currency in Eritrea is the Nakfa. There are no ATM's in Eritrea, so you will have to take all your foreign currency with you and exchange it when you get there. $1 USD =15 Nakfa.
Internet
Your mobile data will not work in Eritrea. If you want to access anything via internet, you will have to go to the many internet cafes that are scattered throughout the city. My personal advice is to try to go through your whole trip without internet, and embrace the peace of mind the country has to offer. It was so refreshing to travel to a place where people were not glued to their phones.
Where to Stay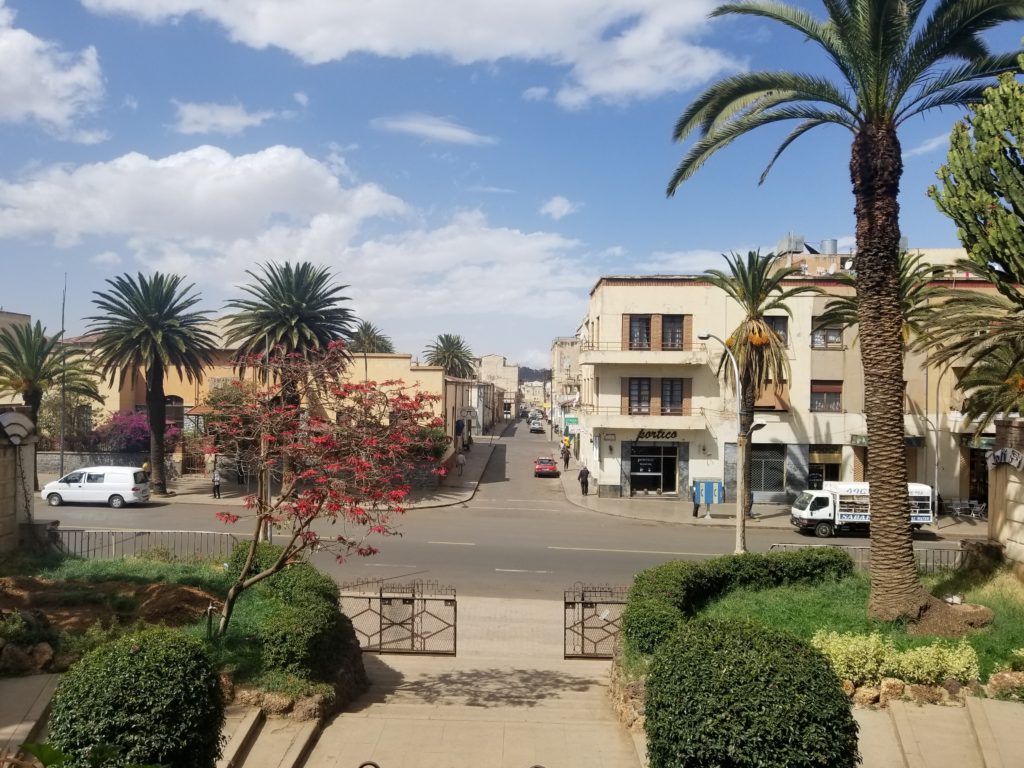 I can't speak first hand on lodging in Eritrea since I stayed with my relatives, but doing a quick search shows there's a plethora of options that you would find in any other country. Even couchsurfing!
Asmara-The Capital City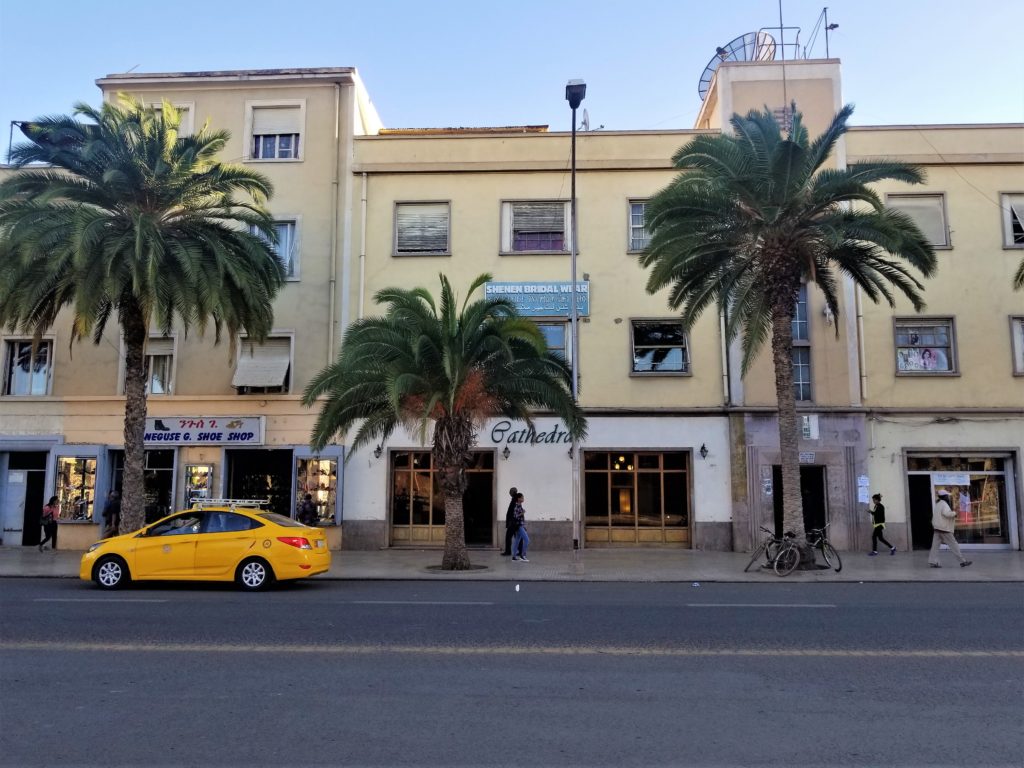 It's hard to imagine that the most peaceful and tranquil part of my trip was right in the capital city-Asmara. Asmara is a perfect time capsule of its former Italian colonialism, who Mussolini at the time described as La Piccola Roma-Africa's "Little Rome".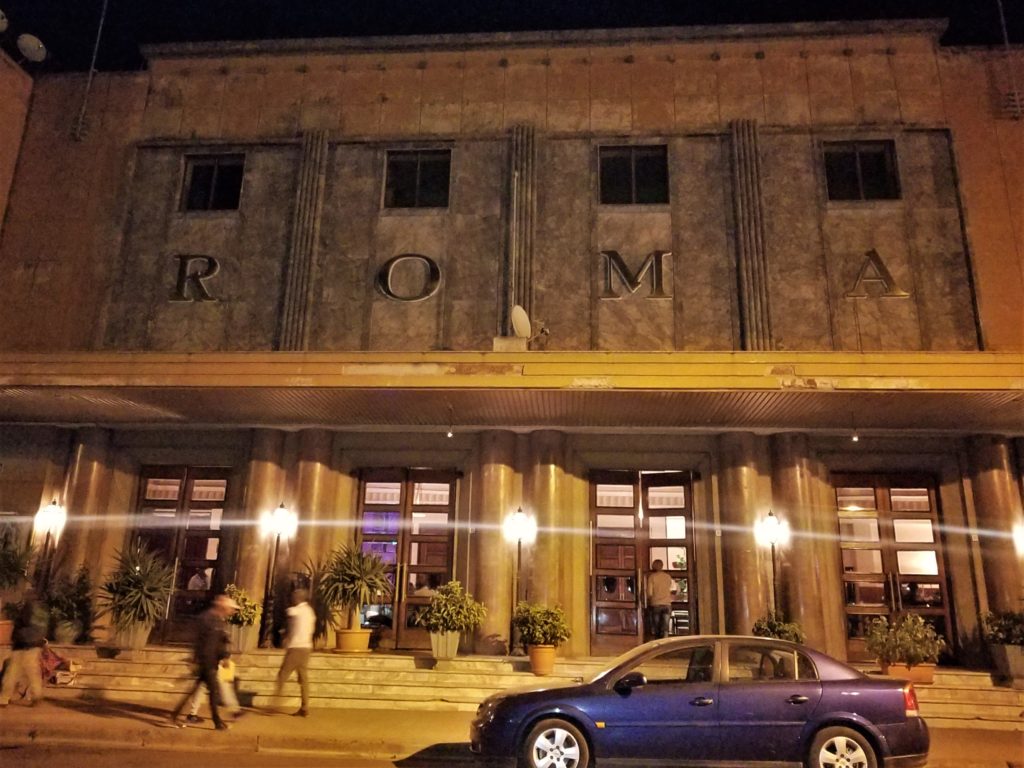 An afternoon stroll down Liberation Avenue shows the well preserved cinemas, cafes, and churches.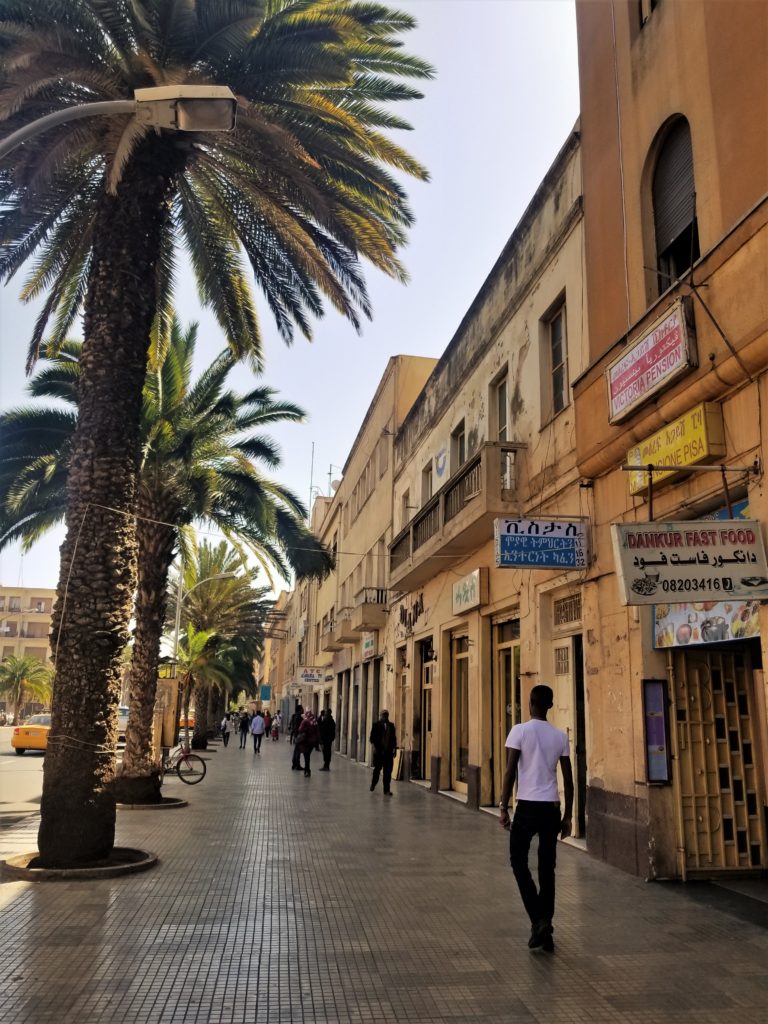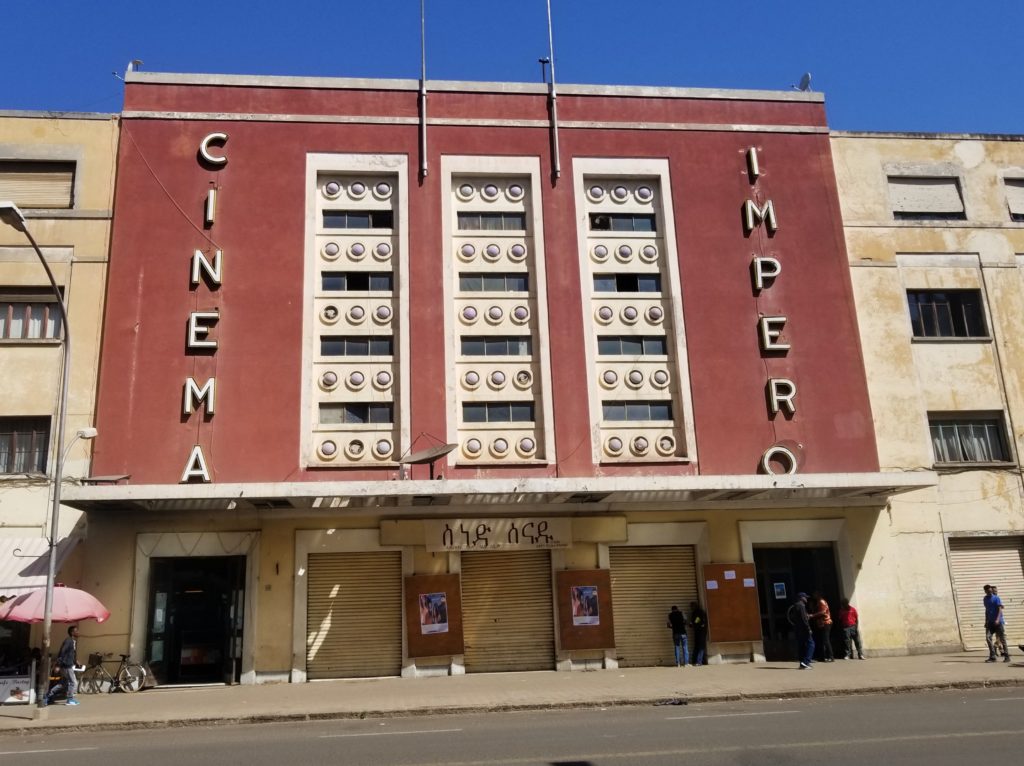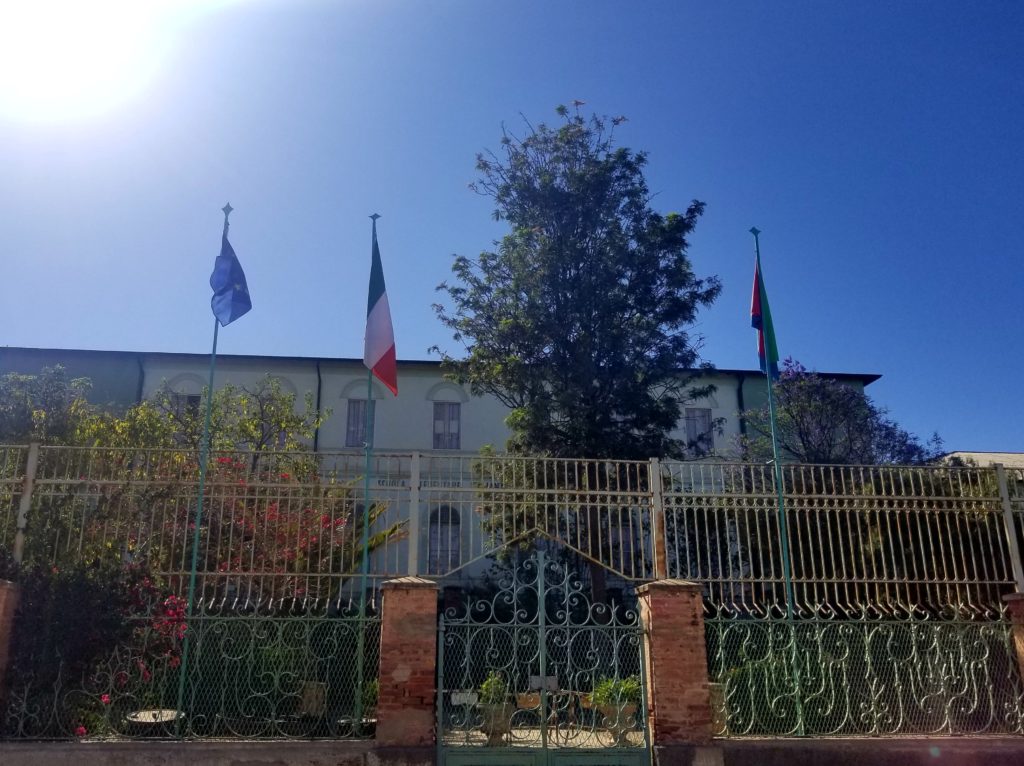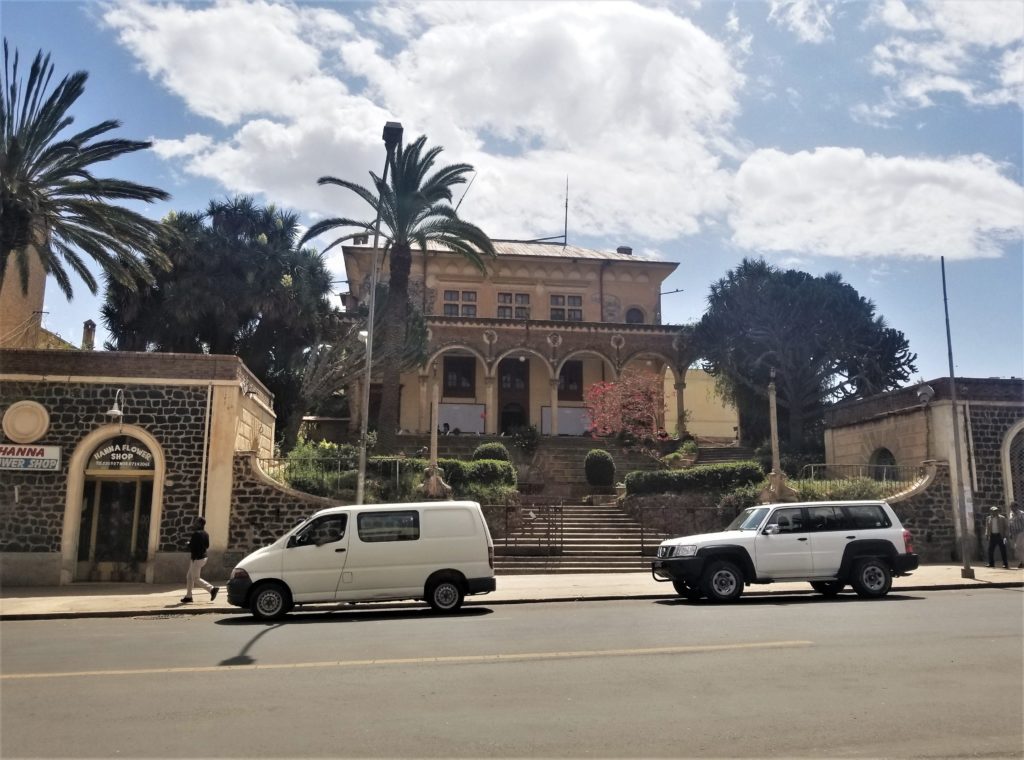 Walking through the streets of Asmara was very reminiscent of my time in Havana, Cuba; a place stuck in time without influences of the western world. However, unlike Havana, people are not constantly soliciting you for money and you can walk around the city worry-free. In a country where the salary is only $40 USD a month, it was astounding to be surrounded by such genuine honest people.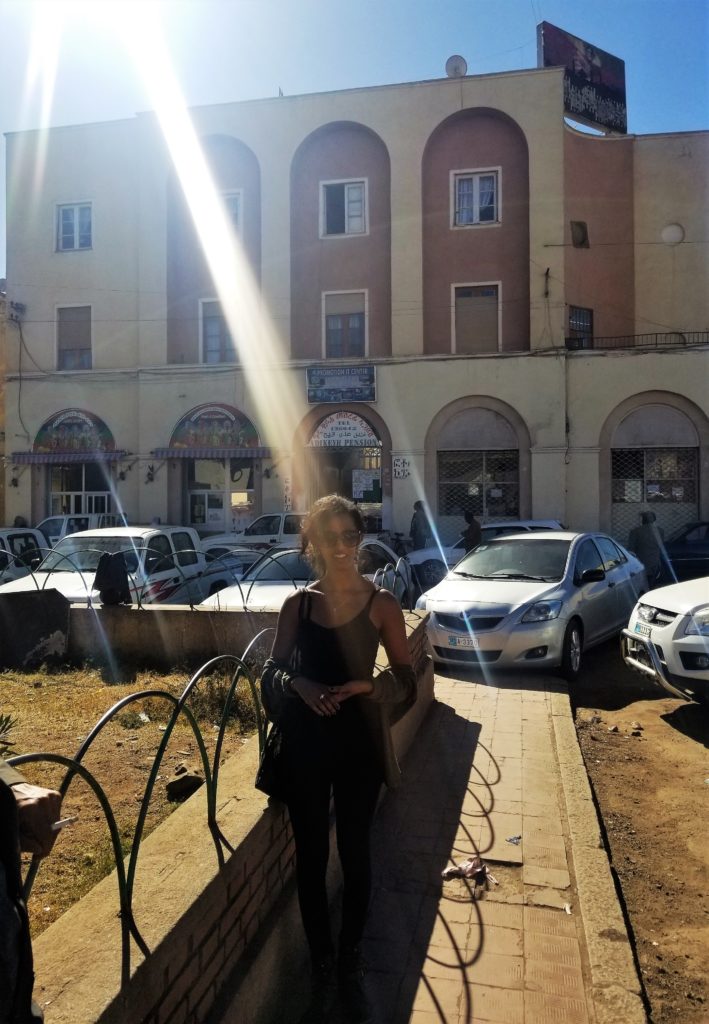 Religion
Many religions coexist in Eritrea, the predominant one's being Christianity and Islam. Many of the prominent religious landmarks are located right in the capital.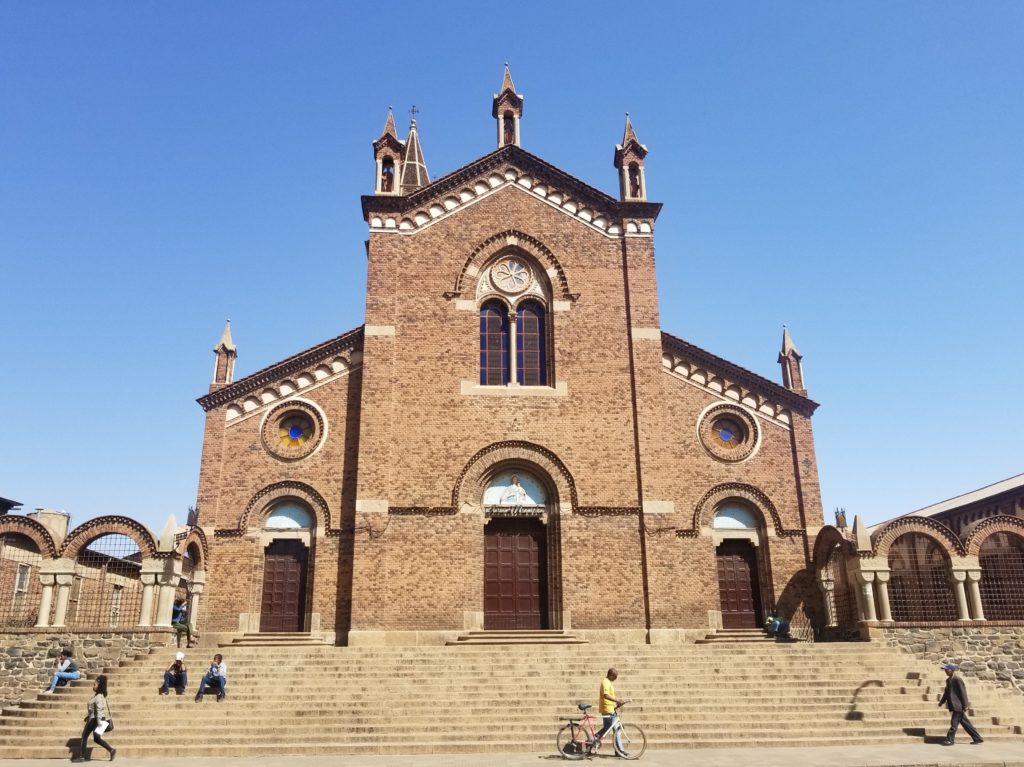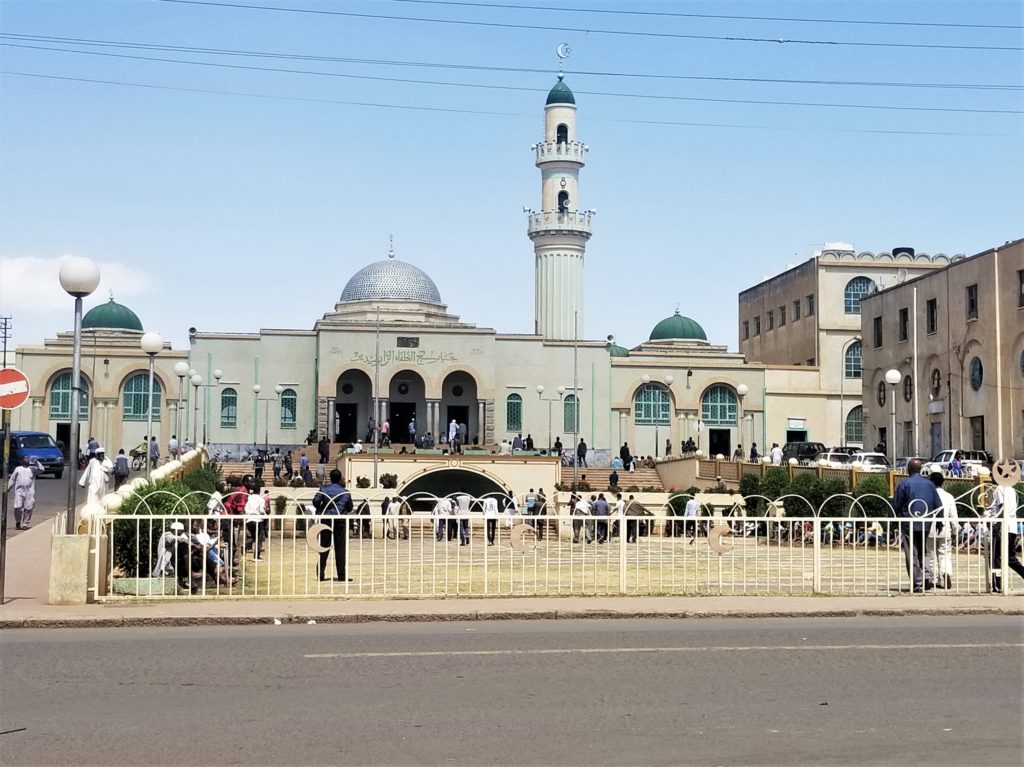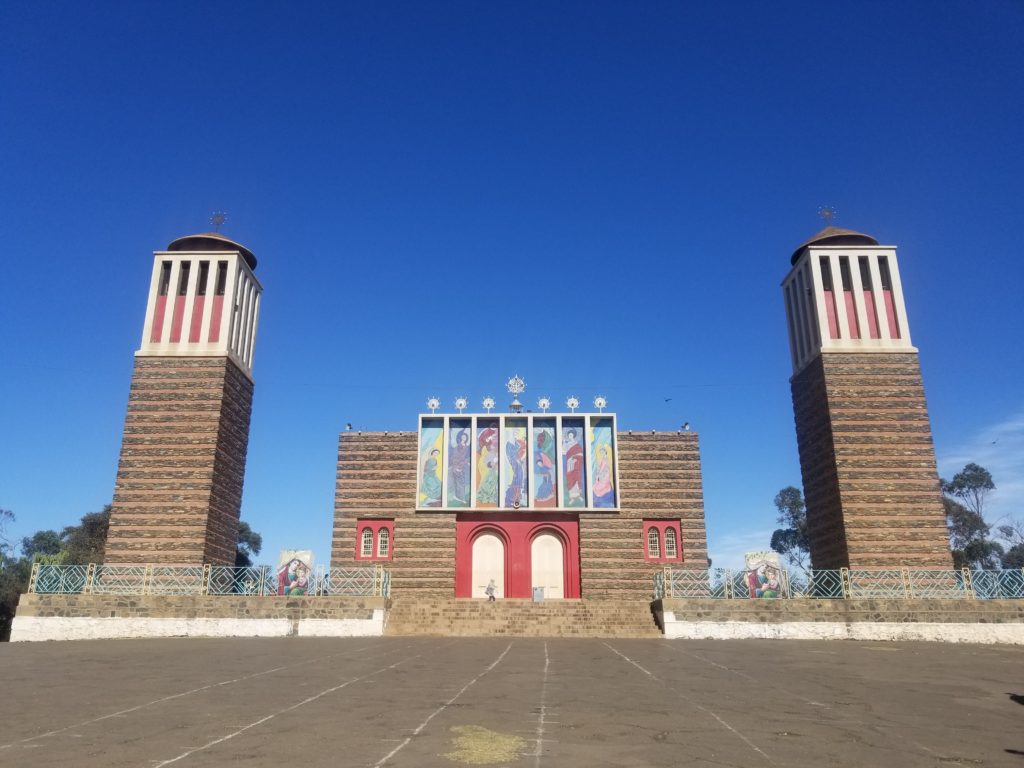 Food
When it comes to food, you will never run out of choices in Eritrea. Traditional dishes include injera (flat bread with slightly spongy texture), hilbet (paste made from lentil and beans) and kitcha fit-fit, (spiced, shredded flat bread). Eritrea is still also largely influenced by Italian cuisine, so if you're in the mood for pasta or pizza you won't have a problem finding it.
One of my favorite restaurants that I went to was Ghibabo Restaurant And Pizzeria. This beautiful intricately decorated restaurant has both indoor and outdoor seating, and serves breakfast, lunch, and dinner. Ghibabo serves both traditional plates as well as European/Italian plates.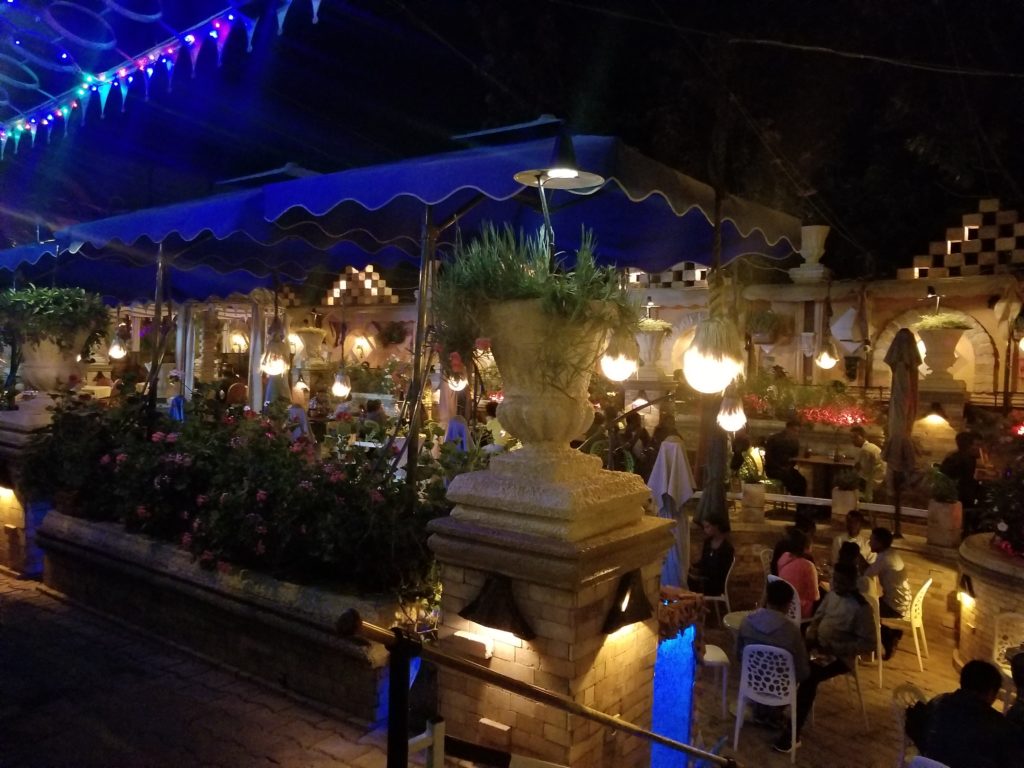 Coffee
The best, the b e s t, coffee I ever had in my life was in Eritrea. I had about 3 white macchiatos a day and they were never more than $1 USD. Some of my favorite places to get coffee were Bar Royal and Cathedral Cafe all located within the city center.
Tank Graveyard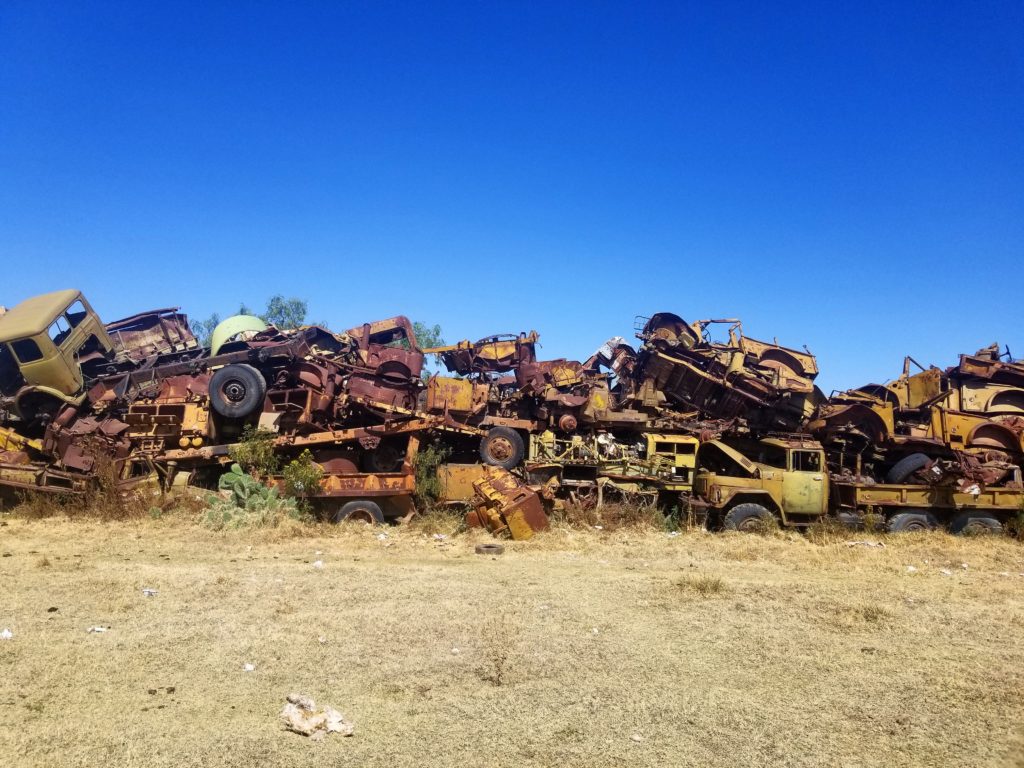 I learned about the military tank graveyard from reading other travel blogs, but was still unclear if I was allowed to visit. After asking multiple locals if it was permissible, 4/5 said "no" but one said "yes" and that was enough for me to venture there and take the risk.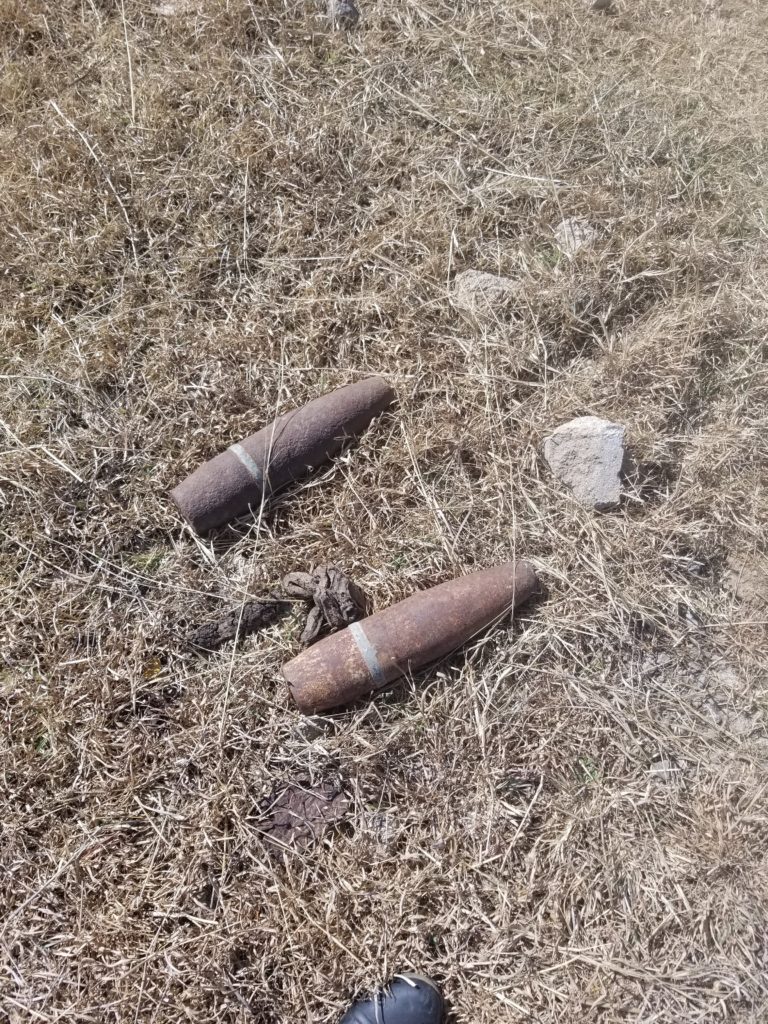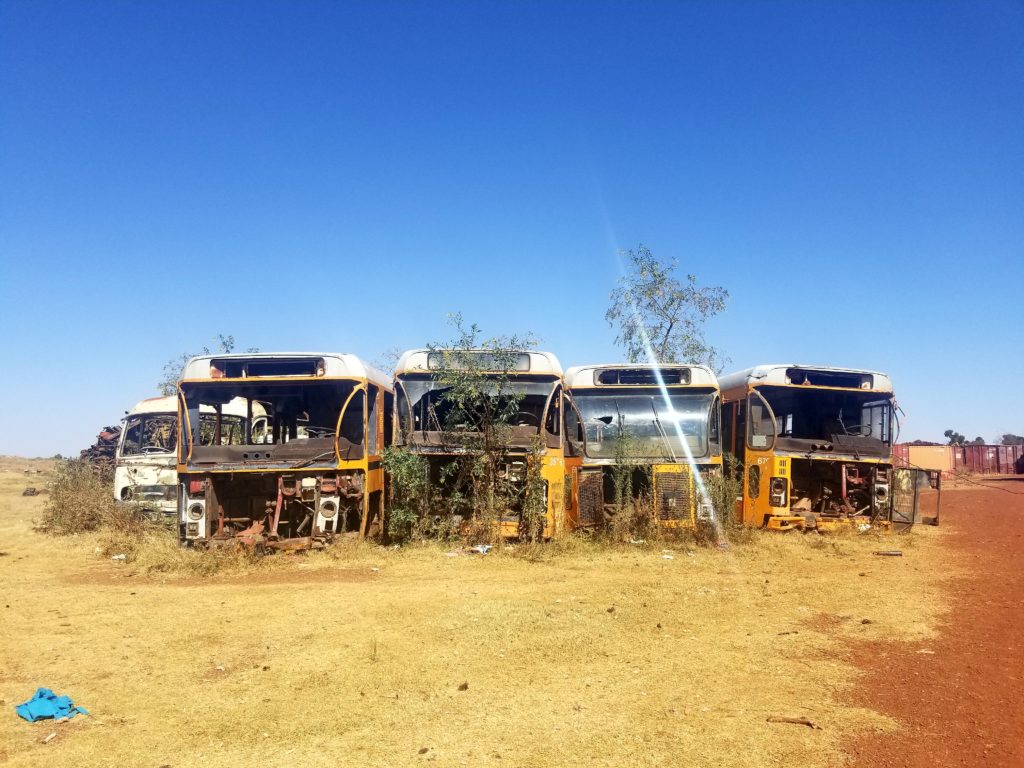 The tank graveyard is a place covered in artillery equipment from the 30 year long war between Eritrea and Ethiopia. The graveyard is a memorial in itself to show the damage that was done during decades of fighting and unrest.
Airplane Wreck in Expo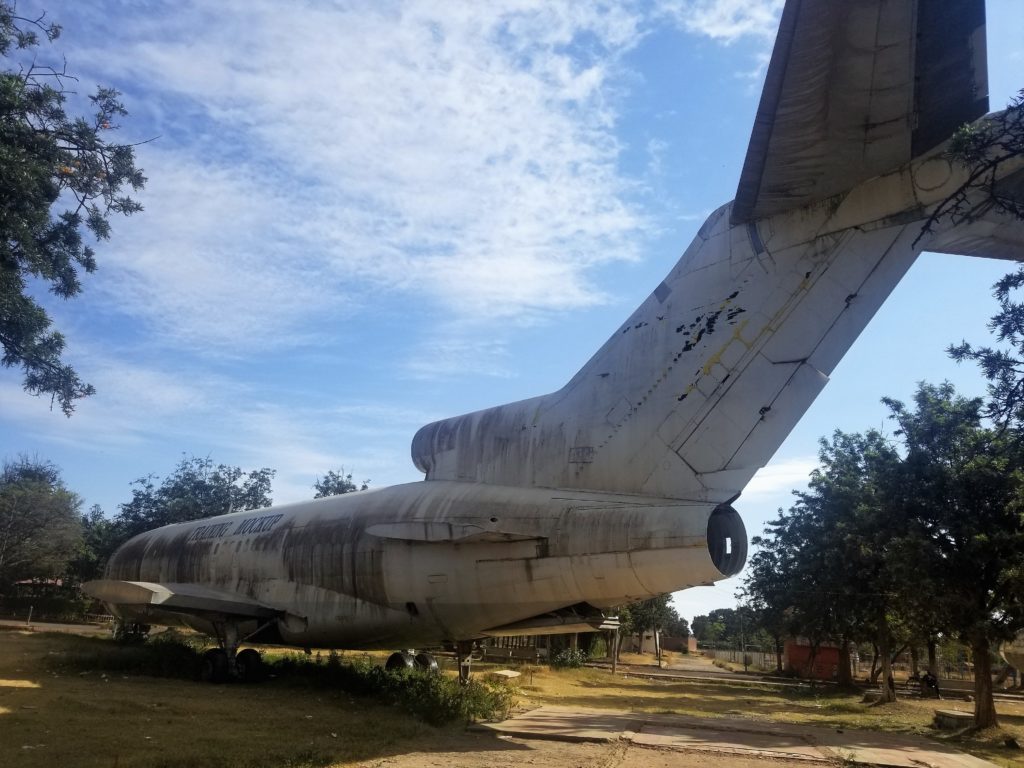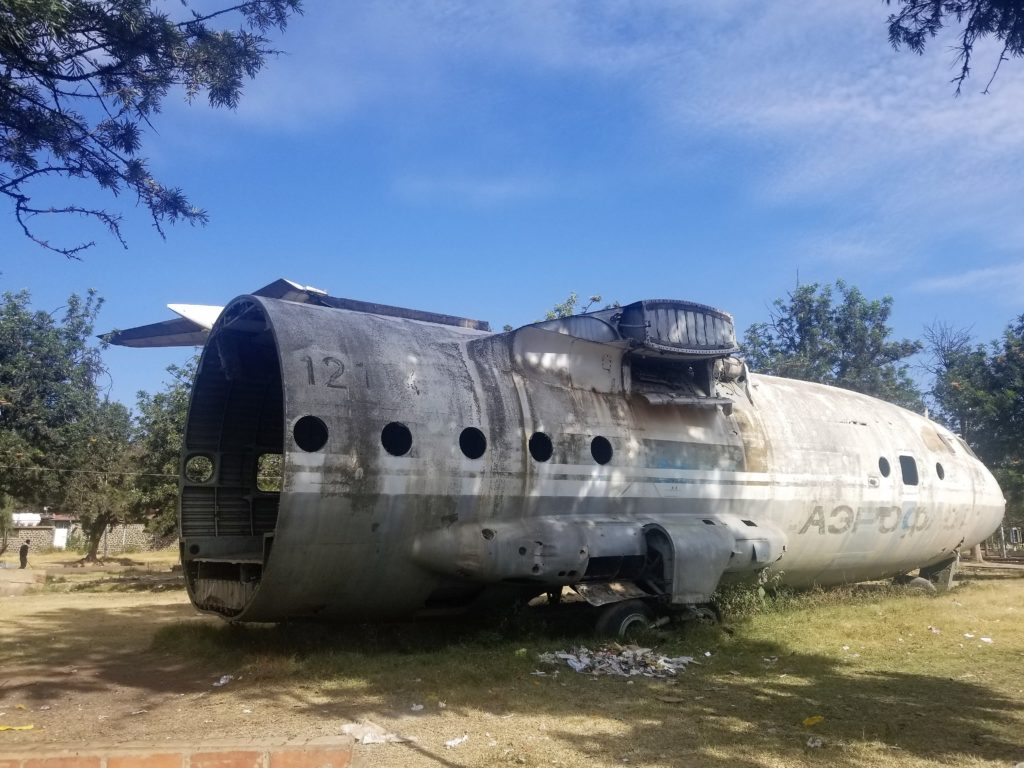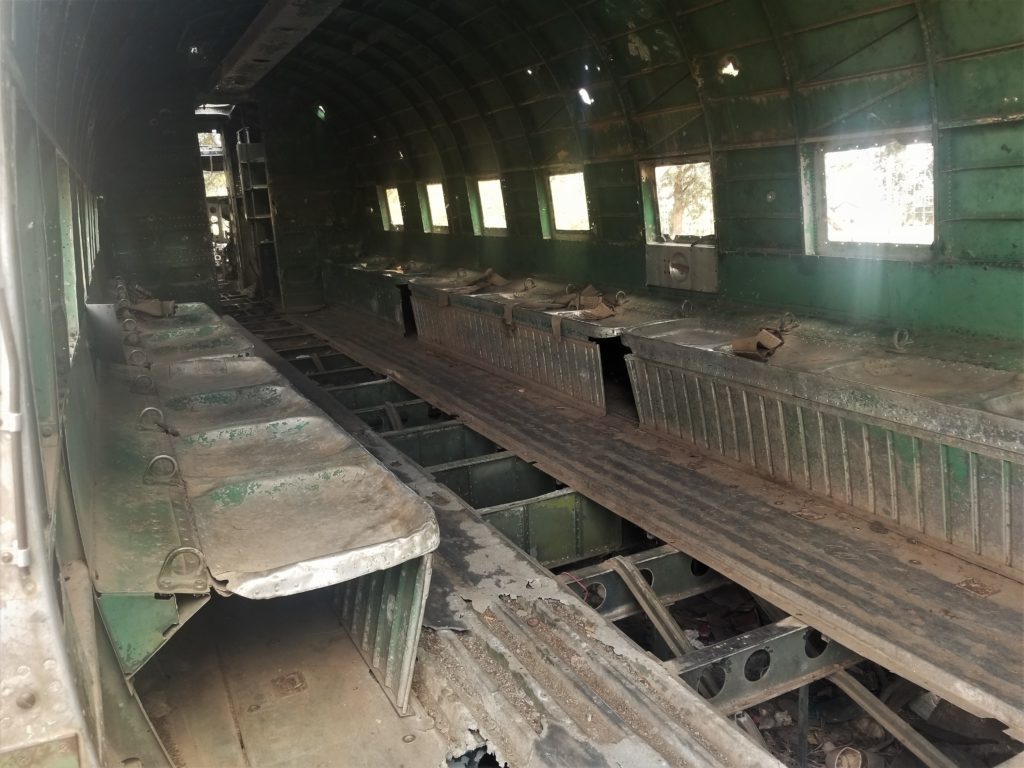 Final Thoughts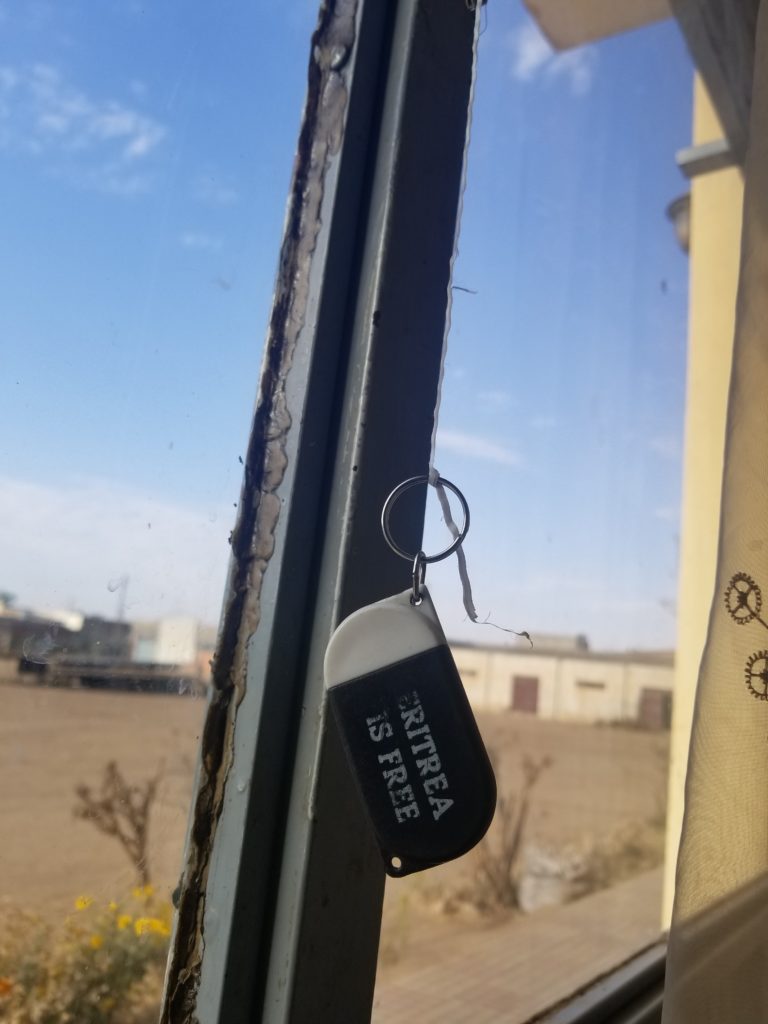 I purposefully avoided discussing the political side of Eritrea because I did not want this to be a political piece. When you google Eritrea, hardly any useful information about traveling there comes up, and I wanted to encourage my readers and other travelers to explore this beautiful country that not a lot of people talk about. One thing I will say is to do you research before you leave, and to try to discover Eritrea's true history for yourself once you're there.
I had pretty unyielding opinions before my trip, but once there, I was able to get a real understanding of the hardships this country had to face and why things unfolded the way they did. This piece has a much more somber tone than my other blog posts due to the way other bloggers/writers have portrayed Eritrea as some dark, repressive country-because of their failure to understand the history and/or because it didn't match up with their western ideologies. One thing that set Eritrea apart from other countries I been to were the people. Everywhere I went, I was greeted with the warmest smiles and had genuine authentic conversations with people I barely knew. Thank you to everyone who was a part of this trip and for helping me discover who I am. Stay tuned for my next post on my trip to Massawa.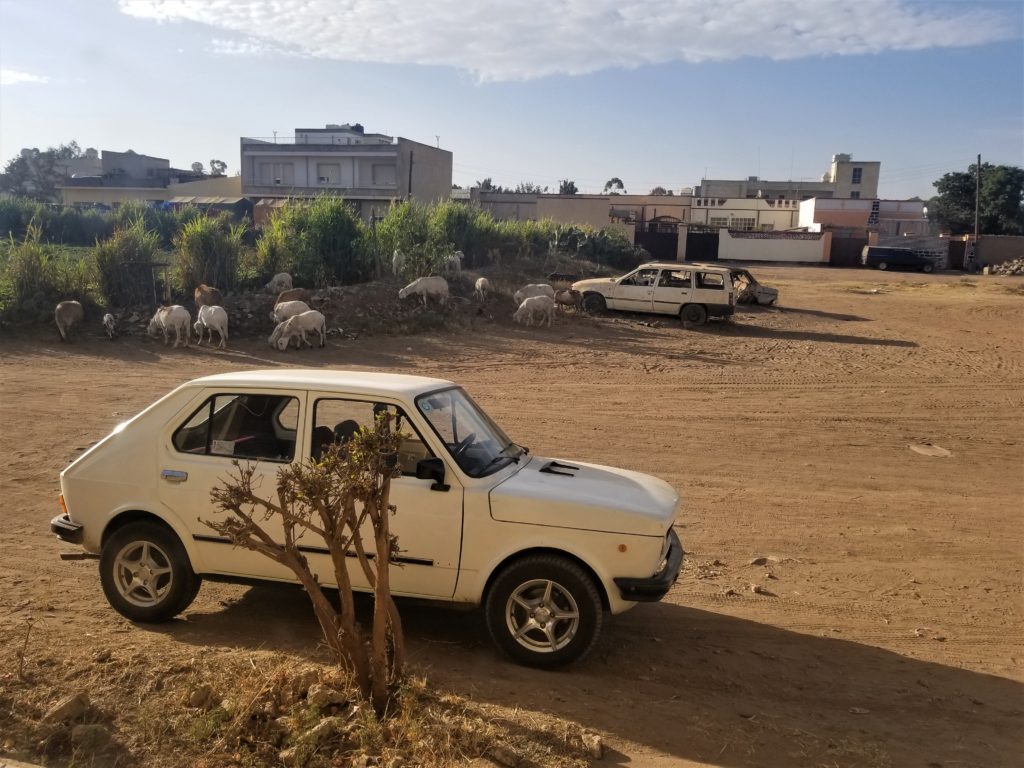 Quick Tips
Before leaving, download an offline google map of Eritrea since you will not have internet on your trip.
The local languages spoken in Eritrea are Tigrinya and Amharic. Most of the older generation do not speak English, but don't be afraid to try to converse with younger people as most of them can speak it.
Eritrea is super safe. Probably the safest country I ever been to. Even though I didn't have a phone, there was never a time I felt like I was in any trouble, and could walk alone with ease at any time of day.
Do not engage in politics in public.
Do not take pictures if a military guard is standing in front of whatever you are trying to take a picture of. I got yelled at a couple of times for this. (didn't know I was taking pictures of the president's house)
When leaving Eritrea, make sure you do not take more than 1000 Nakfa with you. You will be searched.
Only drink water from store bought water bottles.
Special thanks to everyone who gave me advice on this very last minute/unplanned trip, I would have been lost without you!