"Cartagena is so hot! Good luck!" was the constant response I got when I told people I was going to visit the Caribbean city. I took their warnings with a grain of salt because I lived in hot, humid, Washington,DC summers all my life.
They were right. Cartagena's scorching climate was not a force to be reckoned with and it was the first time in my life I enjoyed taking a cold shower.
Day 1
I took a cheap, short flight from Medellín to Cartagena (~$30 USD) and stayed at Hostel Mamallena for only $12 a night.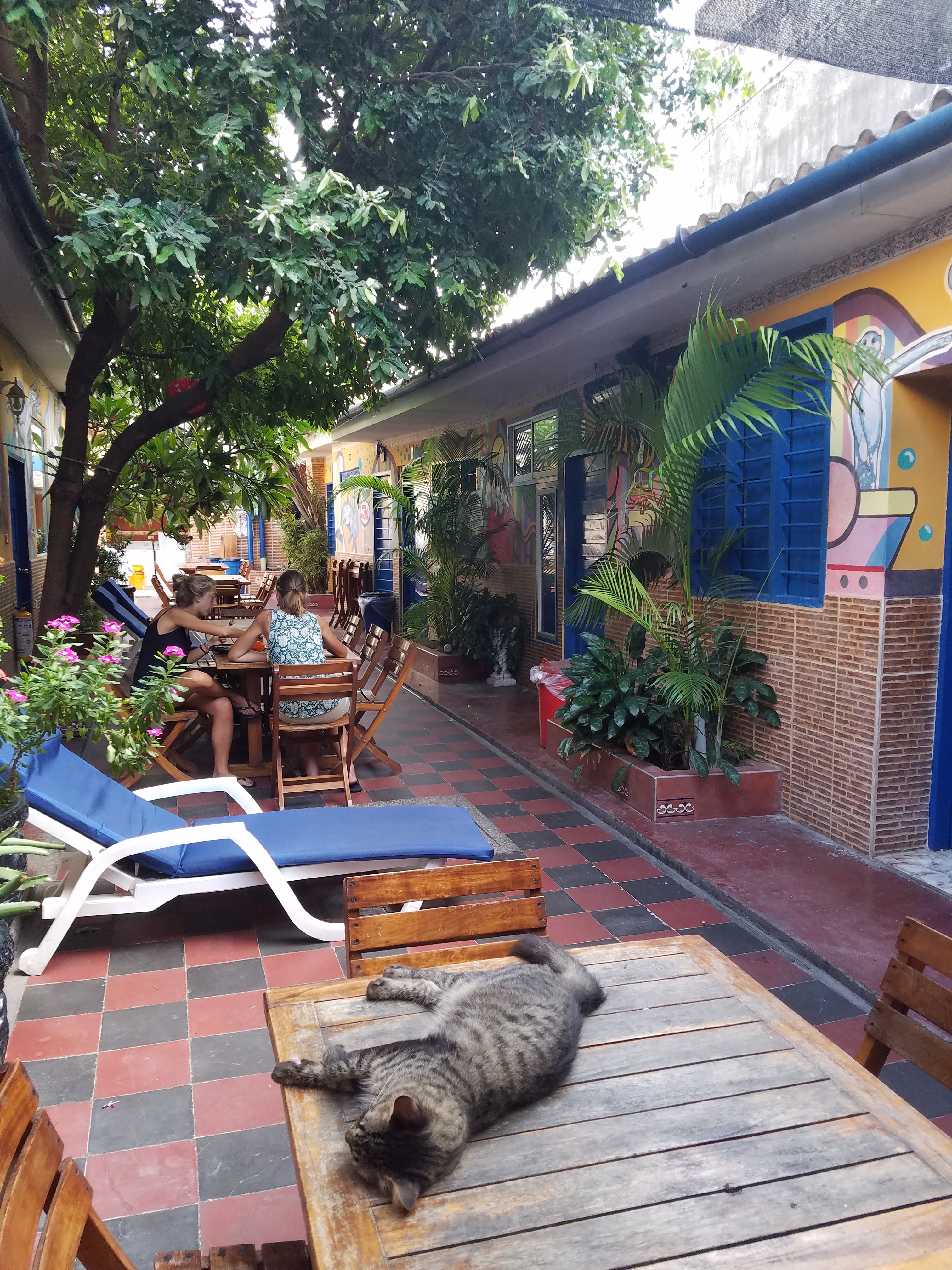 When I first arrived to Cartagena, it felt like I was in a Rihanna music video. The houses were colorful, there was island music playing, and it seemed like the whole town was outside enjoying the day.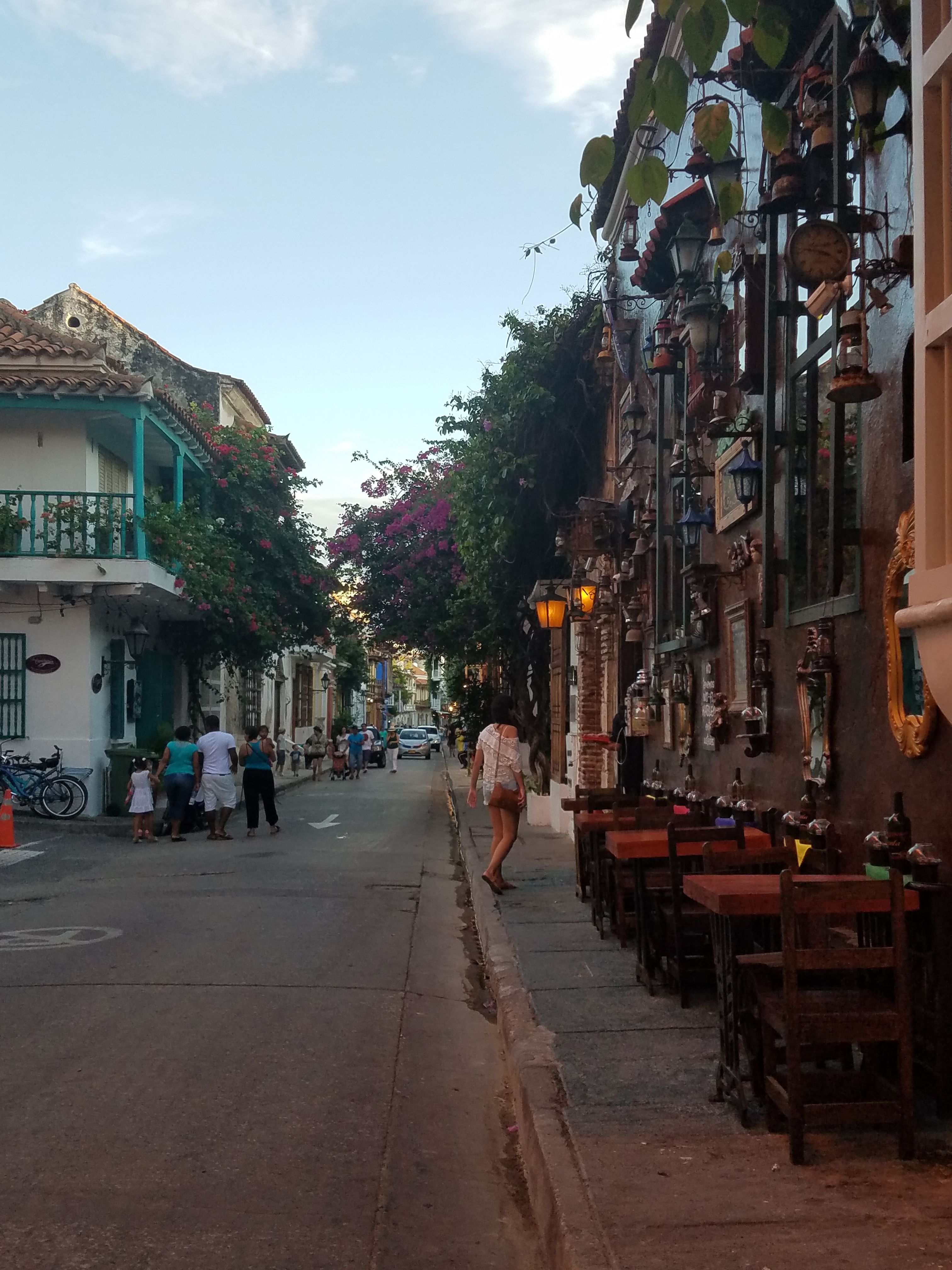 The manager at the hostel suggested I take a walking tour that was located in the Old City.
The tour was a great way to get acquainted with Cartagena's vast history. Our guide highlighted the history of the Spanish Inquisition, the slave trade. and the vast contributions Afro-Colombians have made into shaping what Cartagena is today.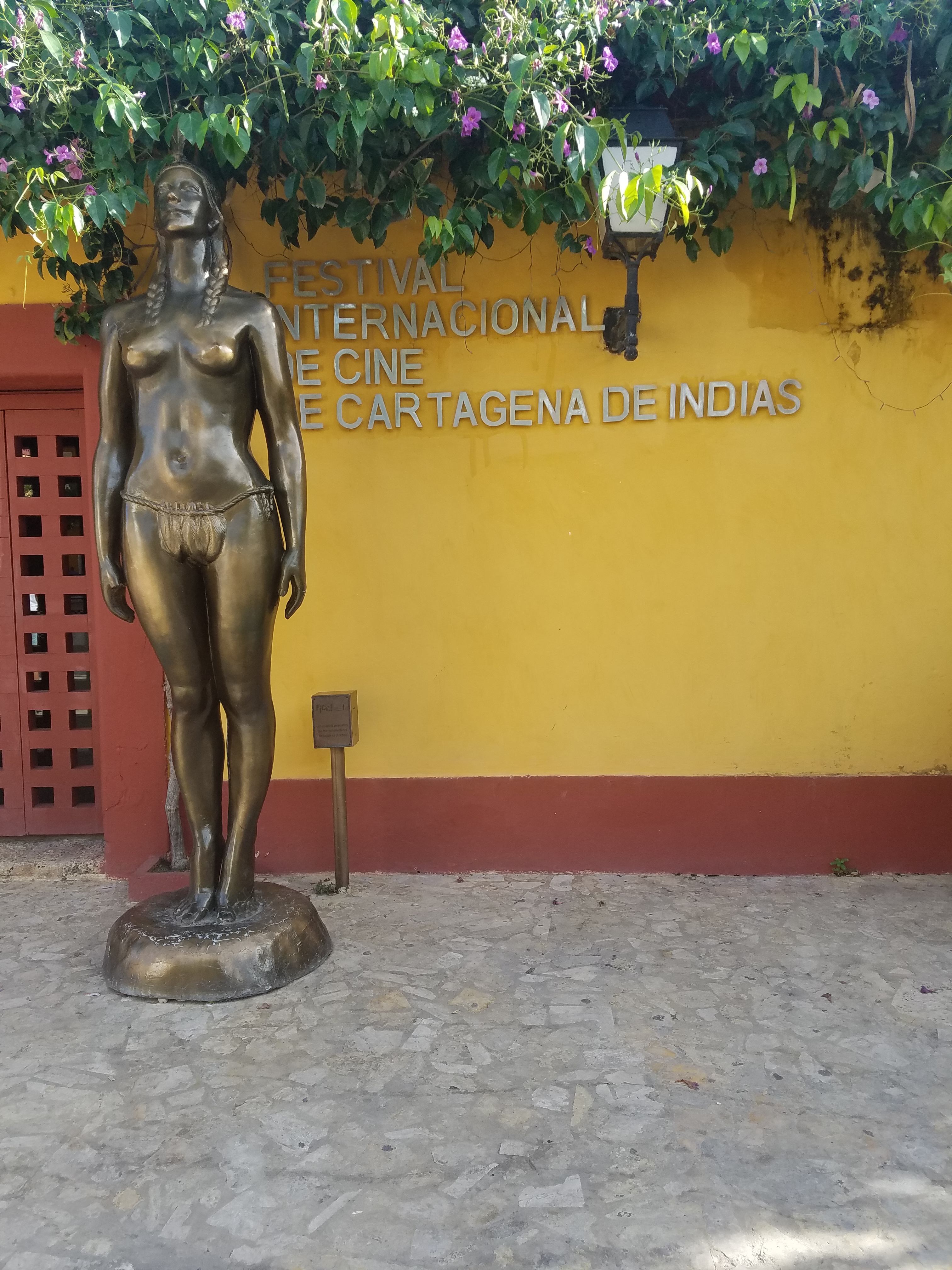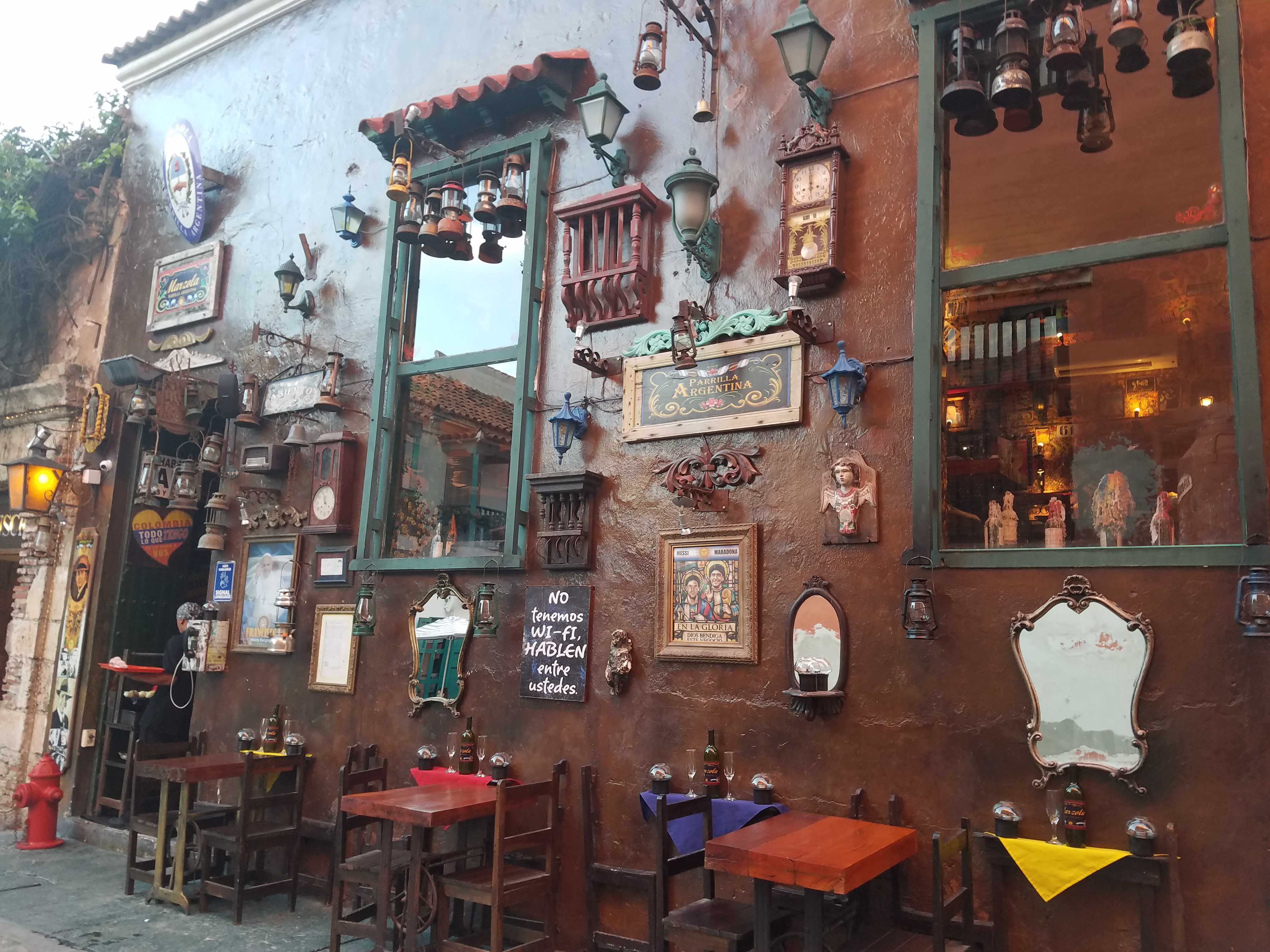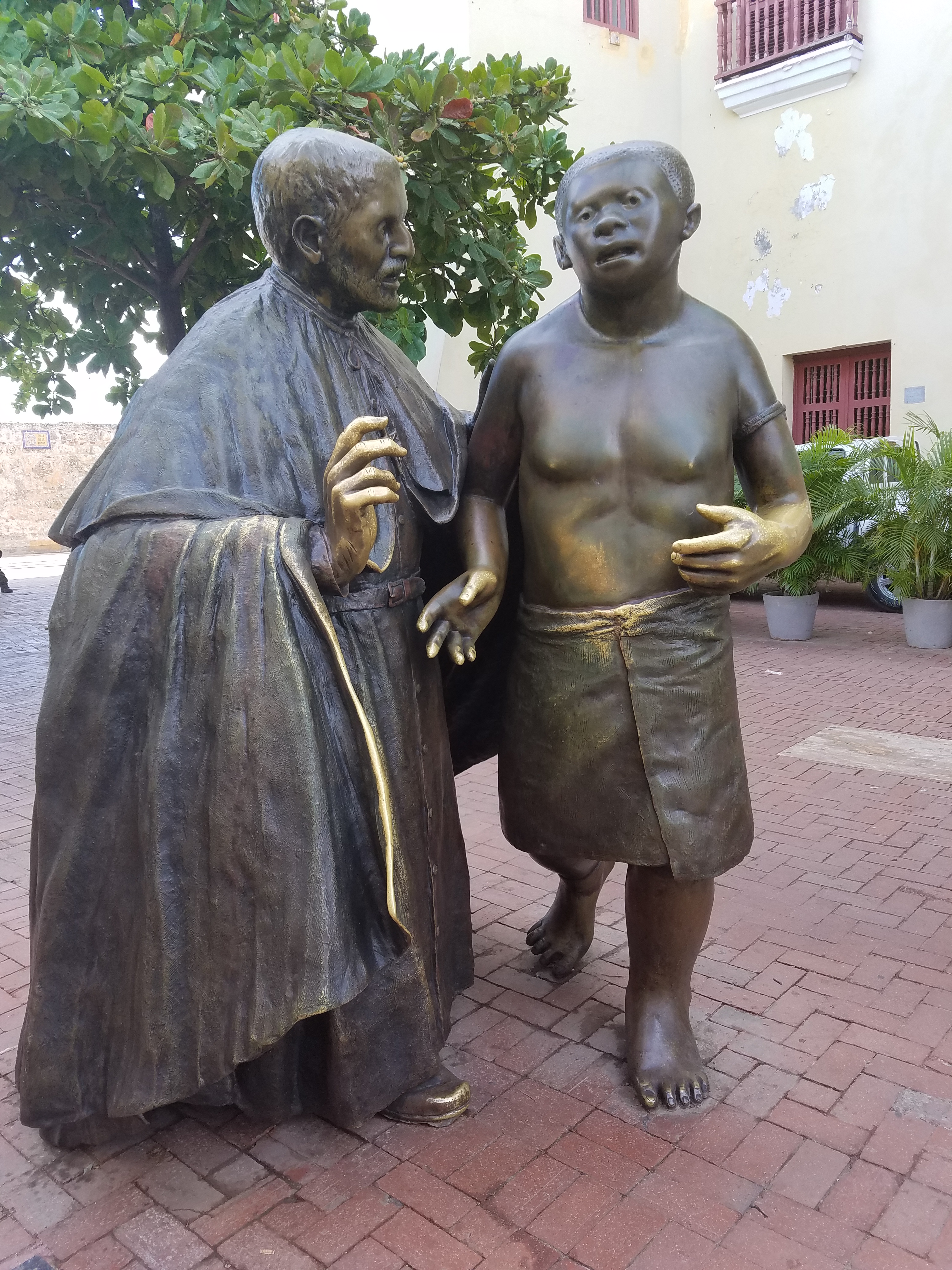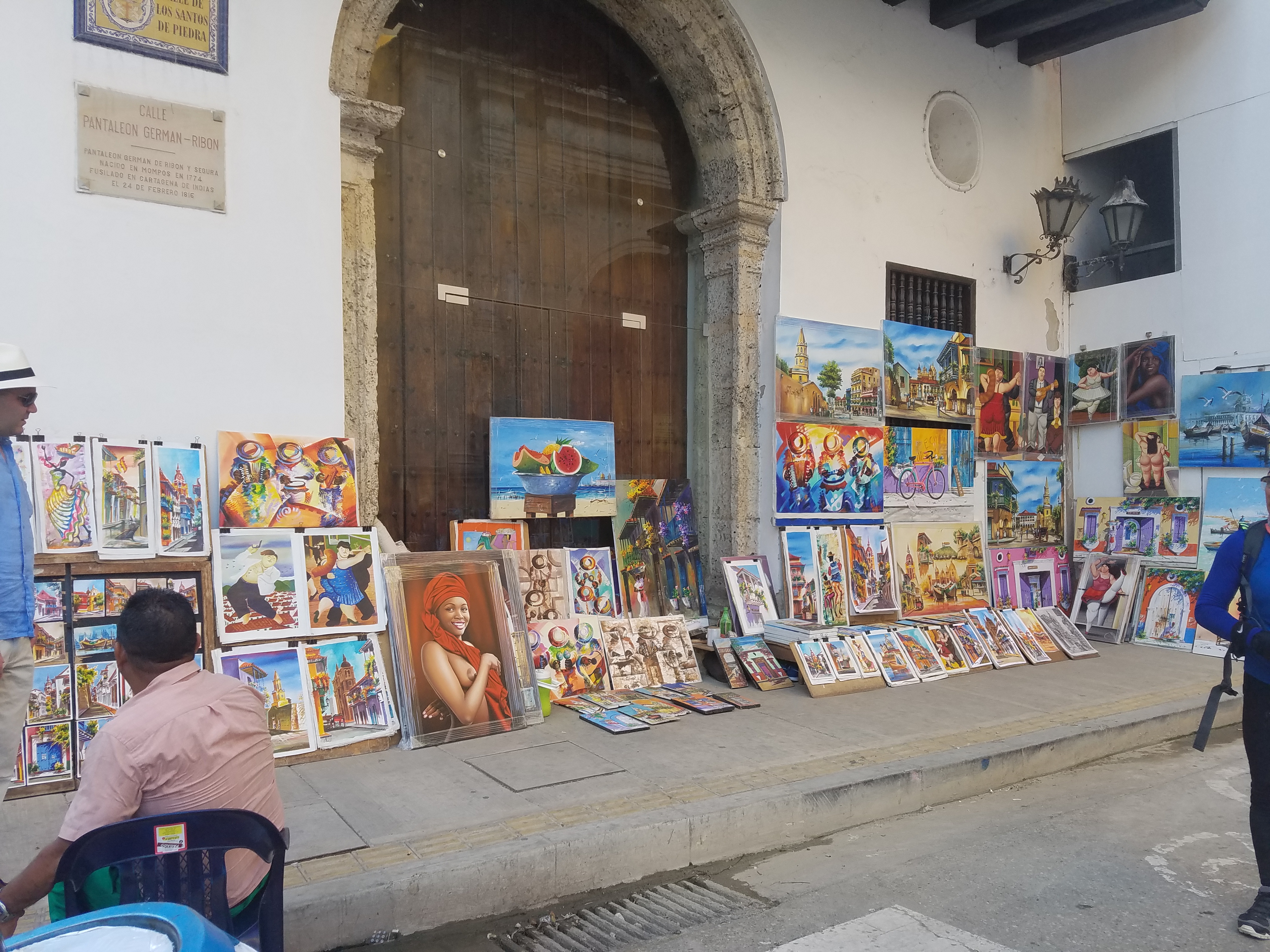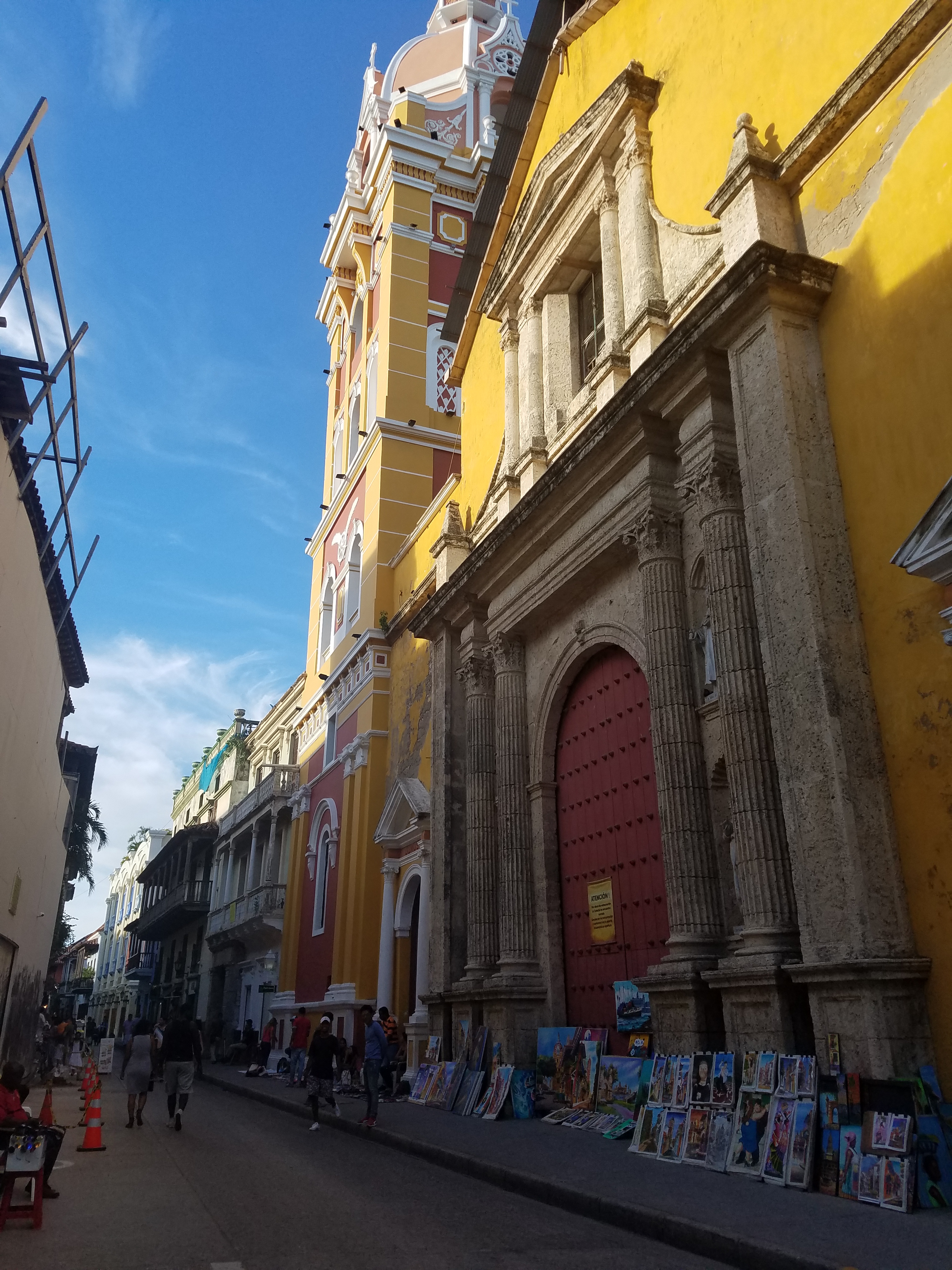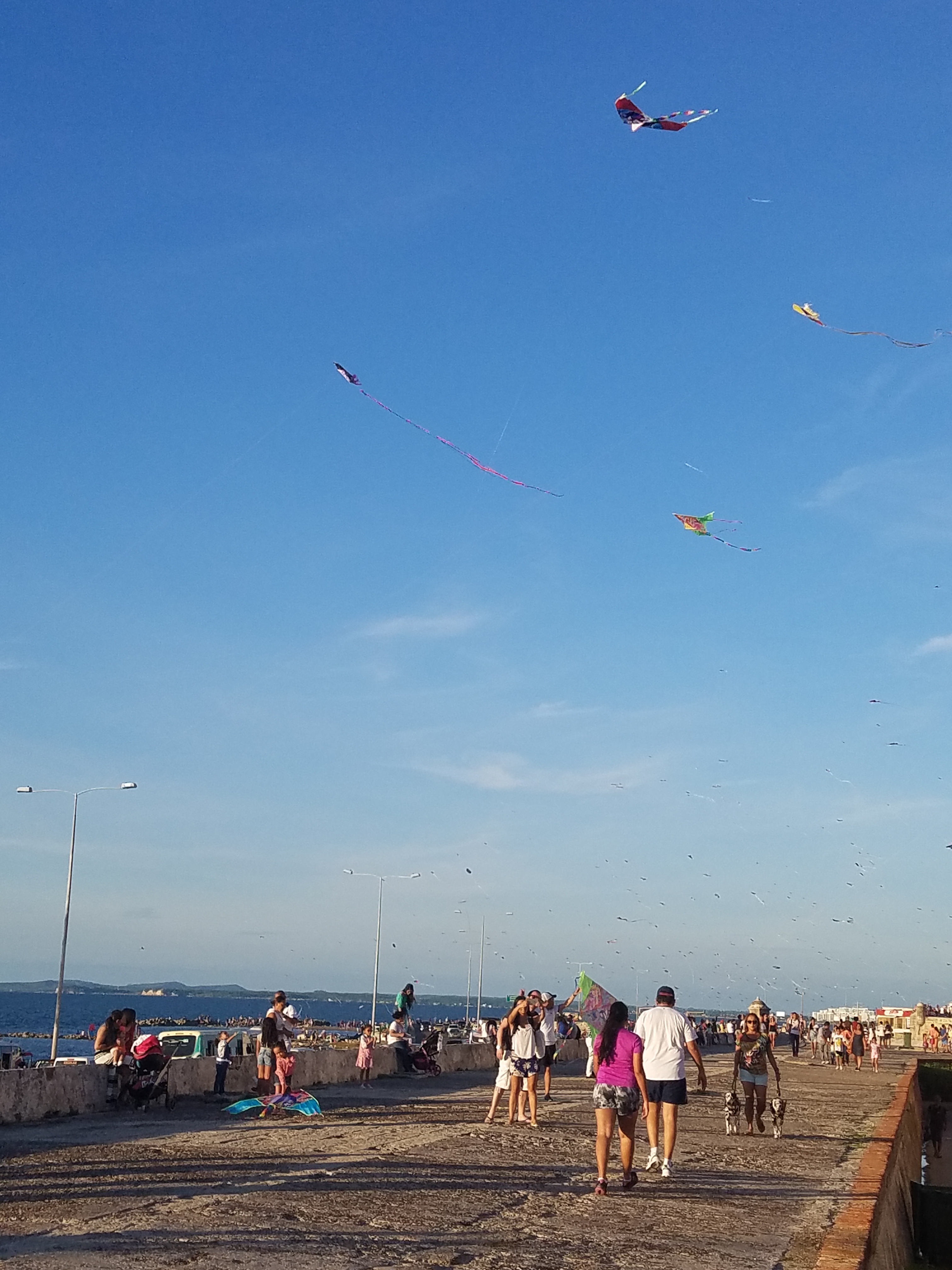 Some people I met during the tour, asked me to join them for Rumba in Chiva that evening. I was absolutely exhausted from the heat and paragliding in Medellín earlier in the day, that I really just wanted to decline and go to bed. However, I was only in Cartagena for 3 nights and knew I had to make the most out of this trip.
No one had any information on what Rumba in Chiva entailed except for that it was a bus that would pick us up near the Torre del Reloj and it would drive us around the city all night. After 10 minutes of being on the bus, I realized that this was a party bus tour.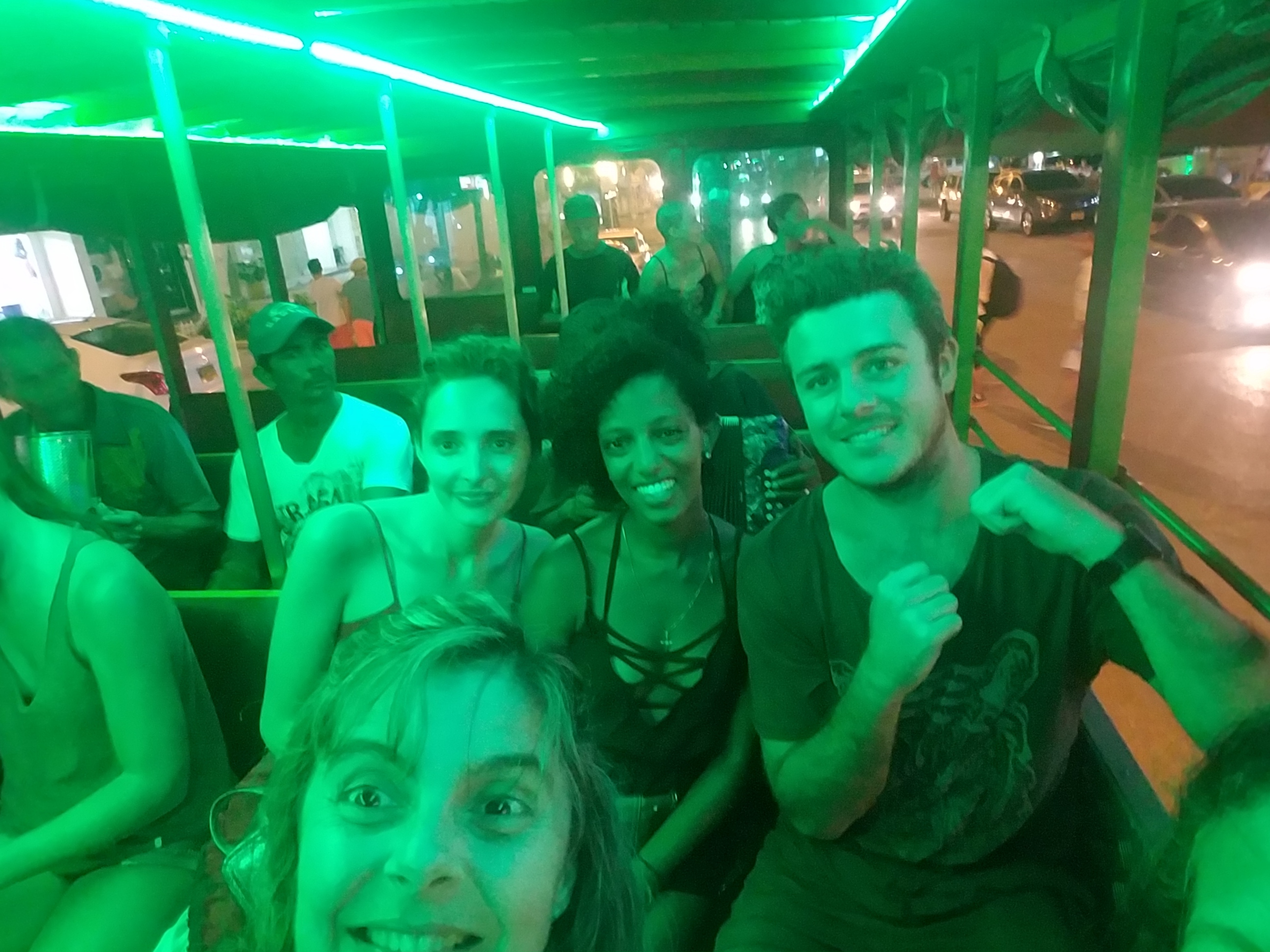 A live band was on-board that got everyone dancing on top of their seats, as endless amounts of rum was passed and locals were being picked up along the way. It was a great and rambunctious way to see the city.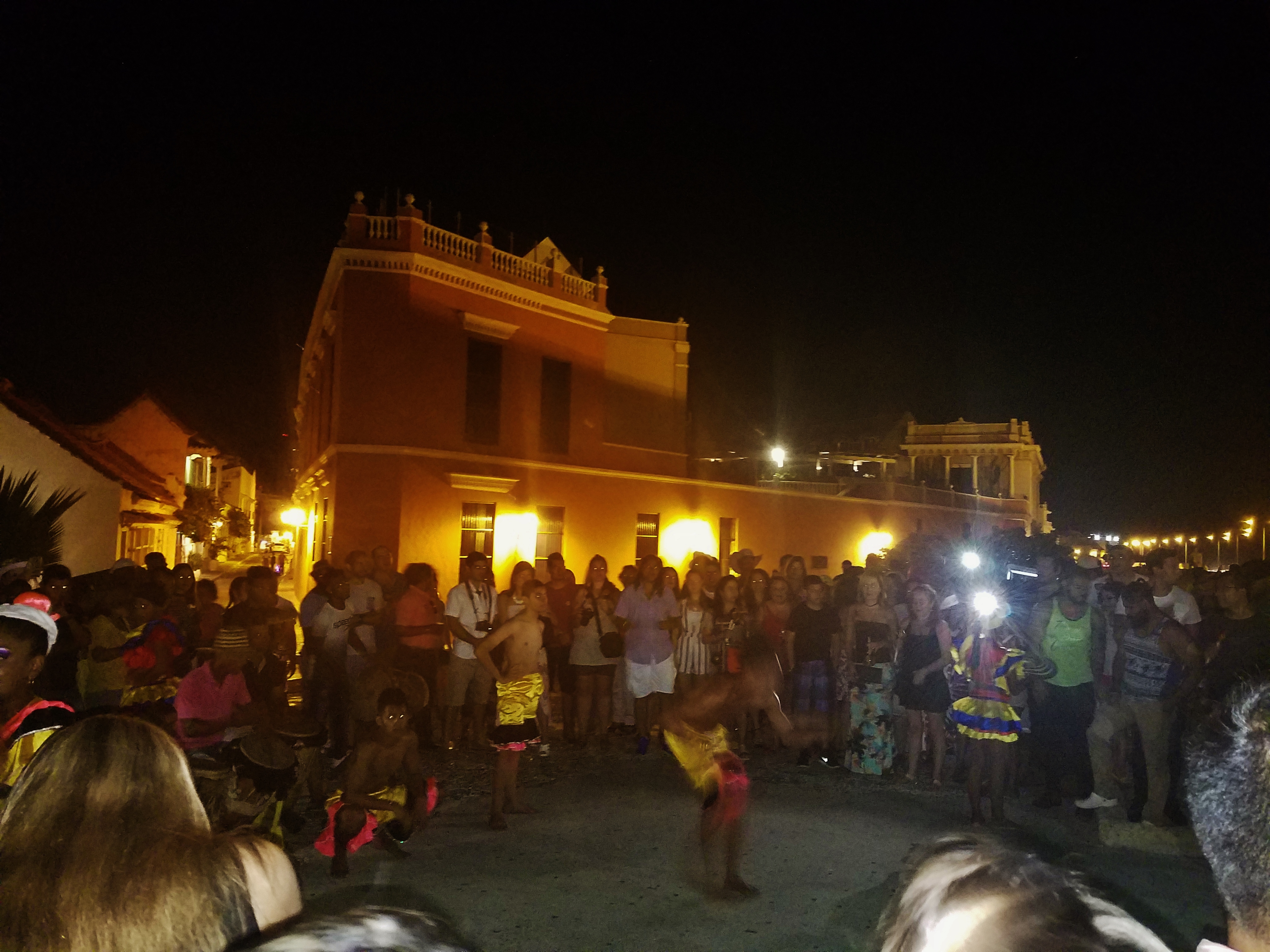 After everyone was sufficiently feeling the booze, the bus stopped at 3 of the "top" bars/clubs in Cartagena. I tapped out after the second bar and asked the bus driver to take me home. Unfortunately, I got off at the wrong stop, but was able to walk home with the help of google maps. Cartagena is an extremely safe city, and even though it probably wasn't the most sensible thing to walk home alone that night, I never felt like I was in an unsafe area.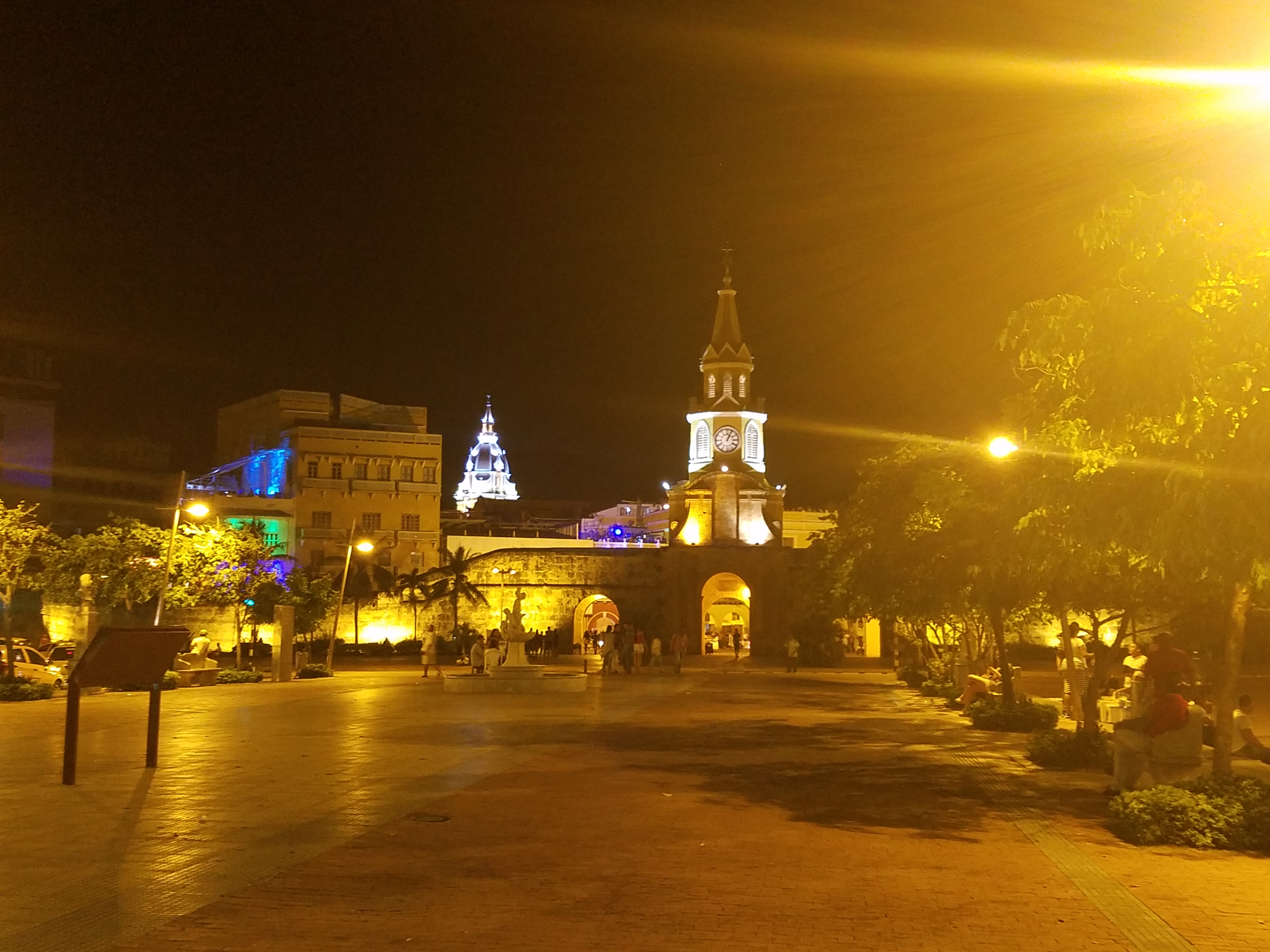 Day 2
The next day, me and some friends from the previous day made our trek to the Rosario Islands. My friends were spending a week on the island, but I had to return to Cartagena on the same day to catch my flight home the next day. This created a major problem because the last boat back to Cartagena was supposedly at 1pm,  which only left me 3 hours to explore the island. This was all being communicated in Spanish, which made it difficult to make sure if I was getting all the details and departures correct. Taking a chance and determined to find another boat to leave the island at a later time, I got on the speedboat and headed to the islands.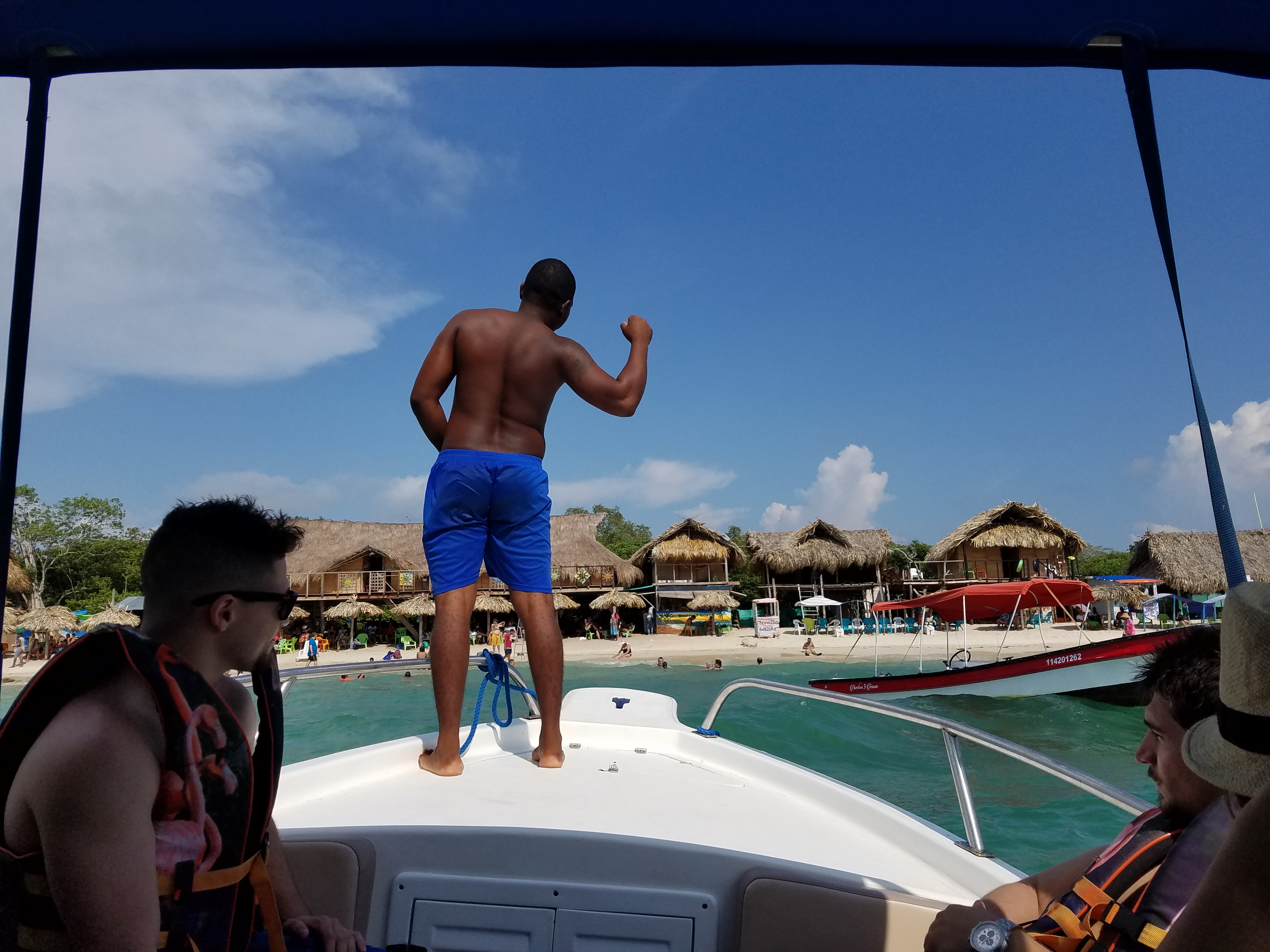 I was prepared to pay for the boat with my credit card so that I could use my pesos for my time at the island but their atm machine was not working. This left me with no choice, but to use my remaining pesos to pay for the boat. I now had zero cash in my pocket and was traveling to an island where there are no atm machines available.
Anxious on how I was going to survive the whole day without money, many different scenarios started forming in my head.
-How am I going to survive without drinking water all day in this excruciating heat?
-What if I can't find a boat back to Cartagena and have to sleep on the island?
-How am I going to survive?
When I got to the island all my worries were swept away (kind of).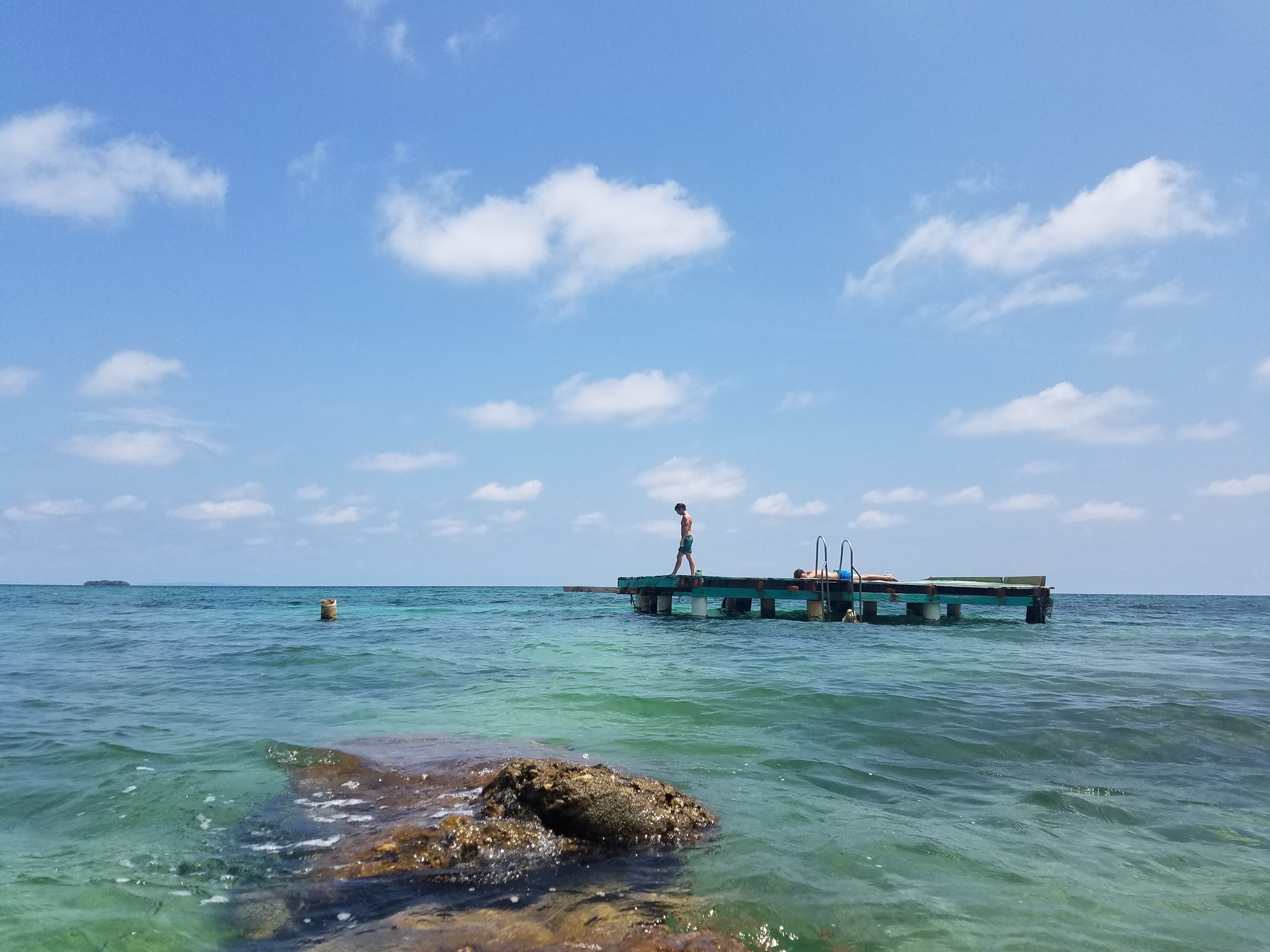 This was the first time I was in crystal clear water where I could see marine life without having to use any snorkel equipment. My friends checked into their hostel and were briefed on the endless activities that they could do on the island. Moonlight beach trek…scuba diving…fishing. This is when the thought of skipping my flight altogether became an idea but it was quickly shut down when I remembered I didn't have a single peso in my pocket…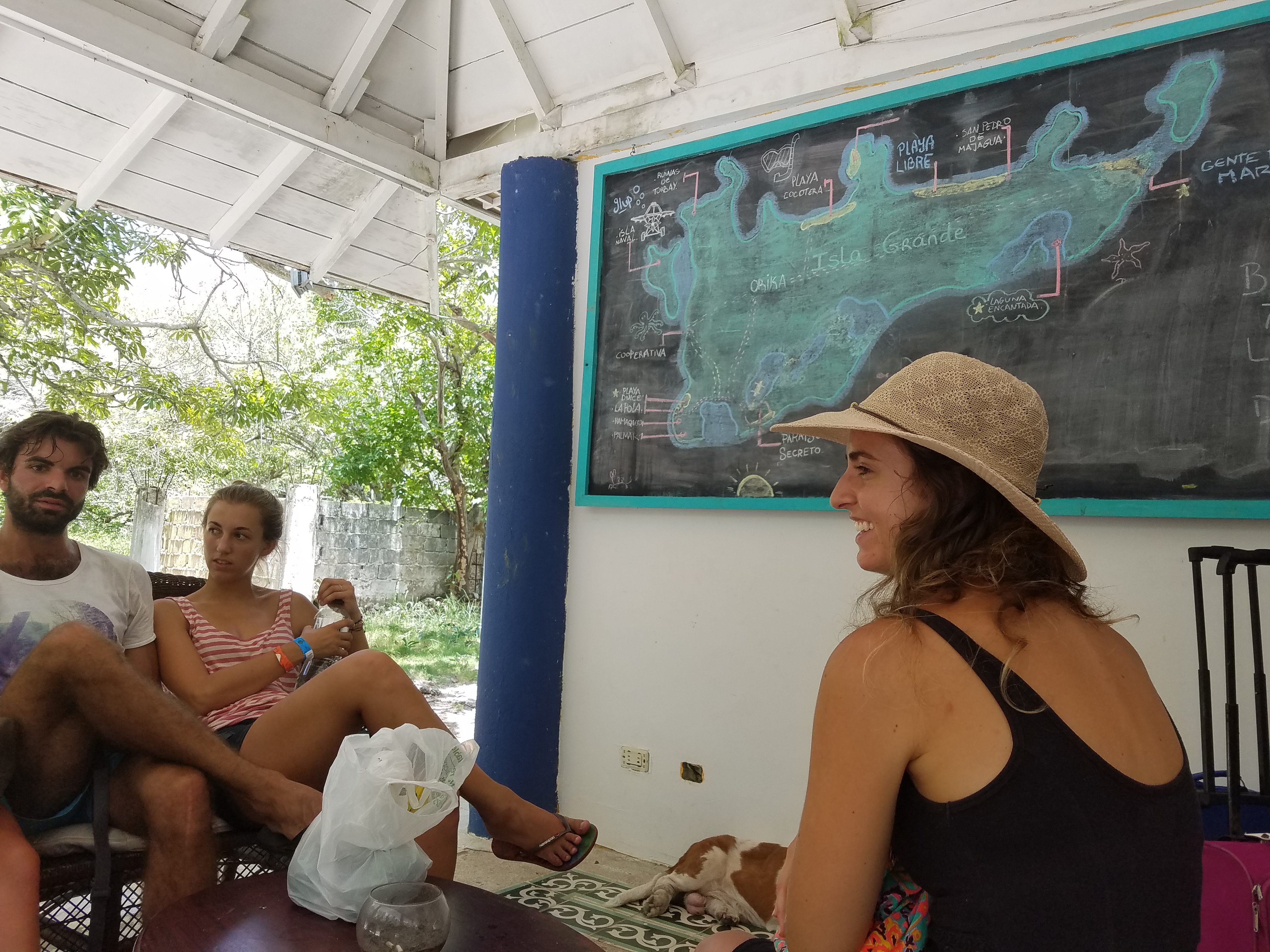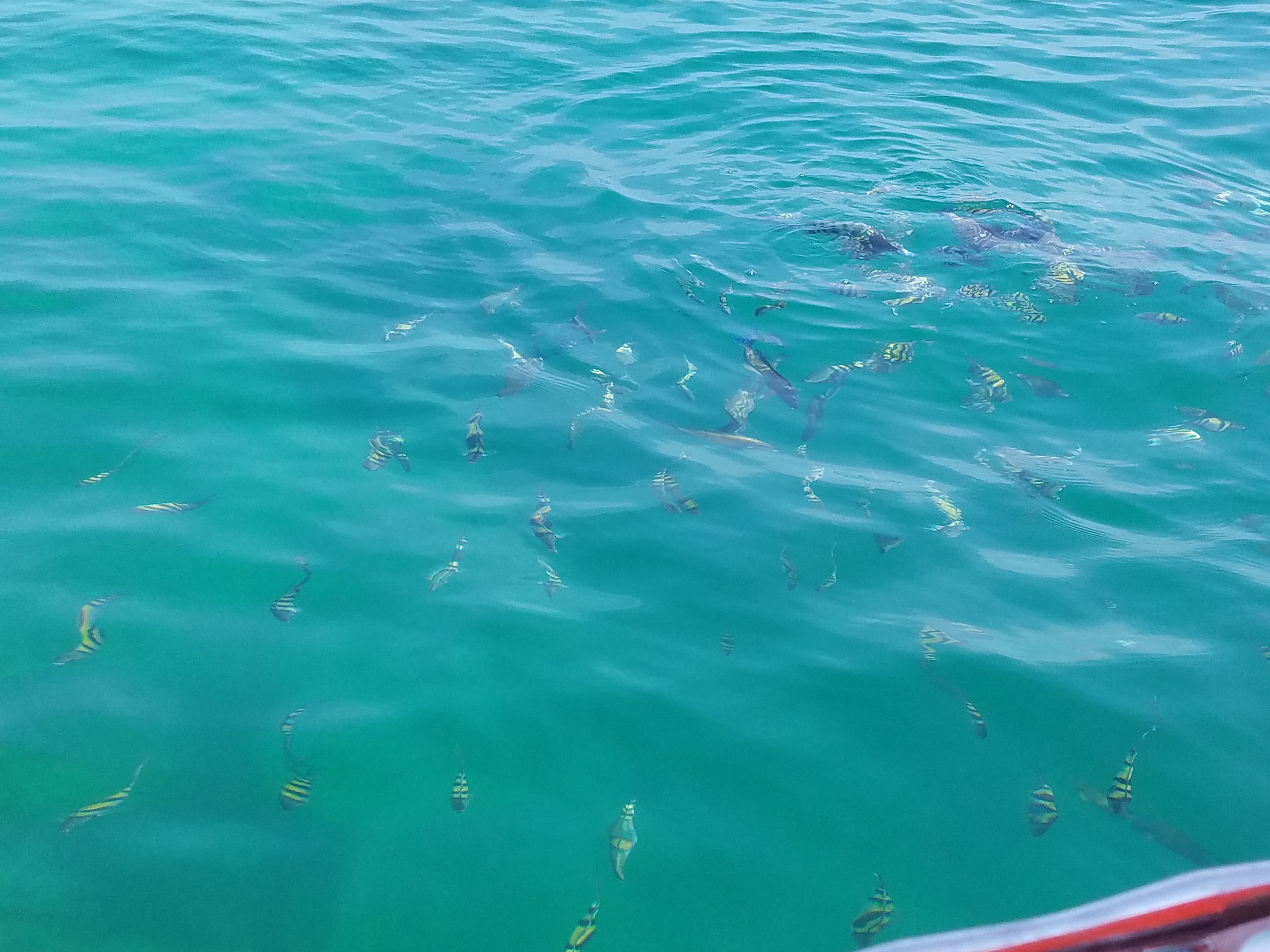 Before this trip, I never actually took the time to think about how native people live on islands. It was a hard concept to grasp that people could live in a place without any sort of electricity or plumbing and not be in close proximity to any major city. And here I was thinking that the world was going to end for not having cash for a day.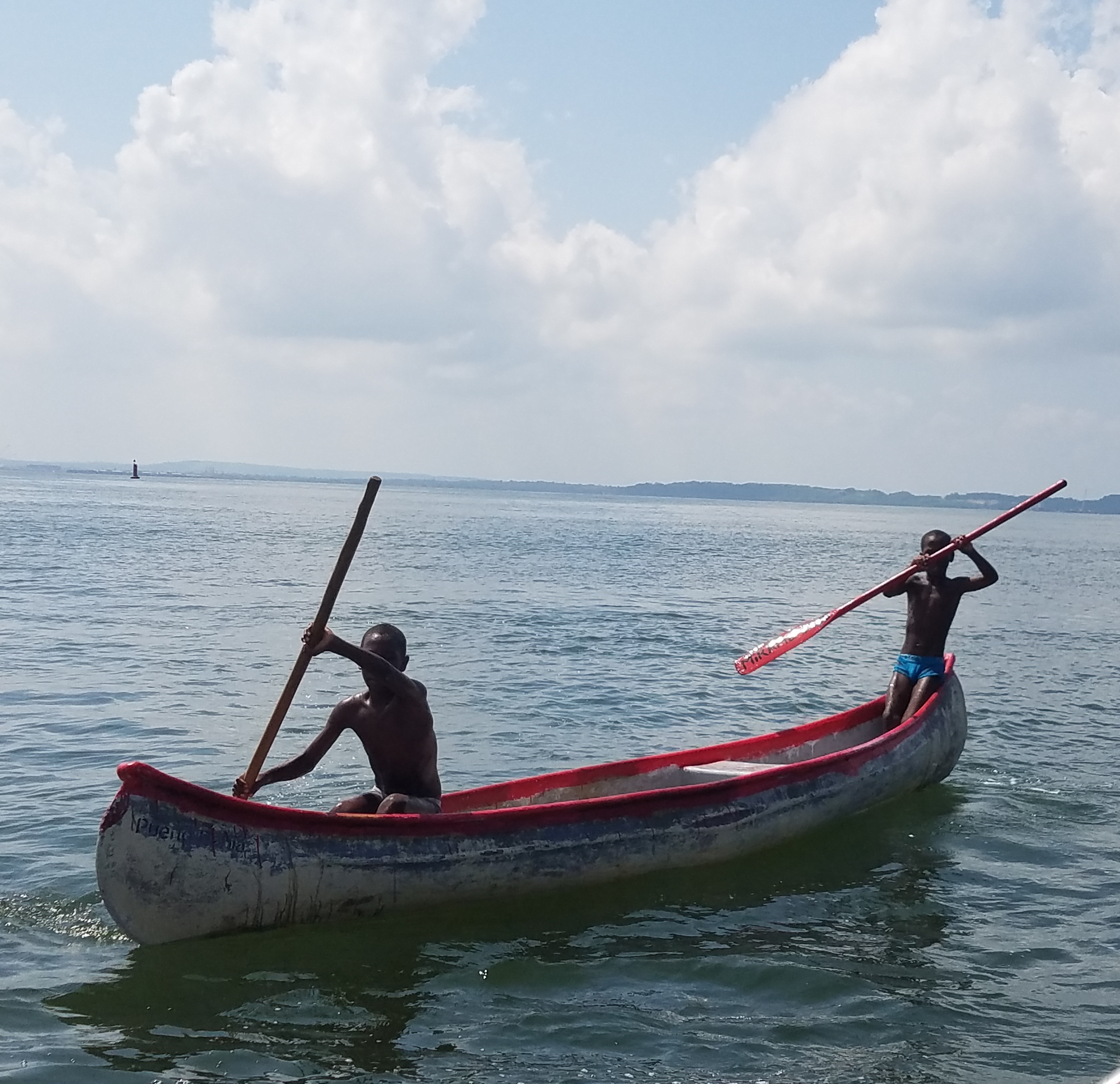 The locals on the island were very, very poor. I was sad that I couldn't buy anything from them to give back in some way, but was grateful that I was able to be enlightened by them on what it takes to survive here.
After Isla Grande, I was told that I could take a boat to Playa Blanca where I could find another boat that would depart to Cartagena in the evening. I was thrilled that I wasn't going to be stranded on an island and that I would have a proper meal in a couple of hours.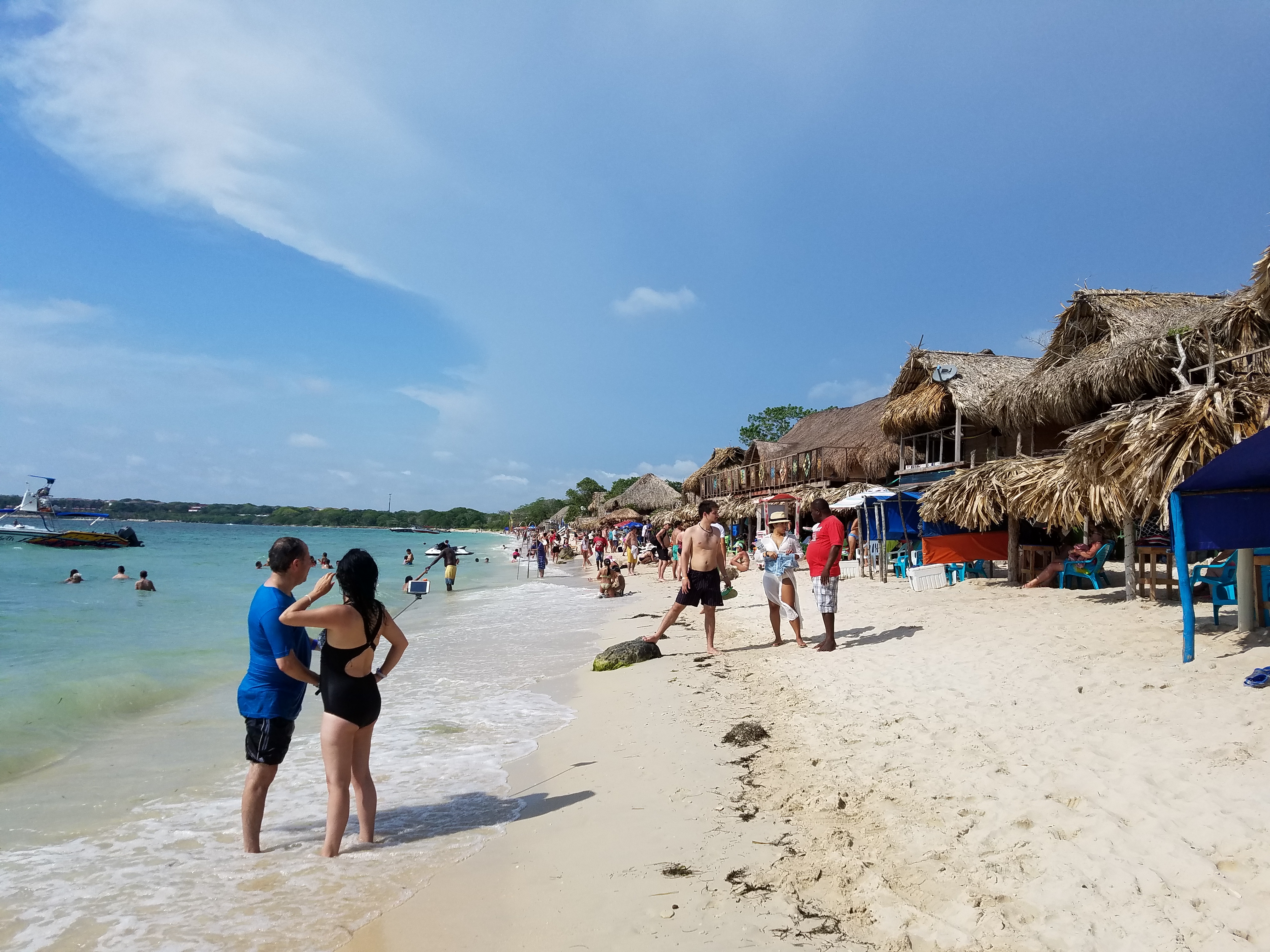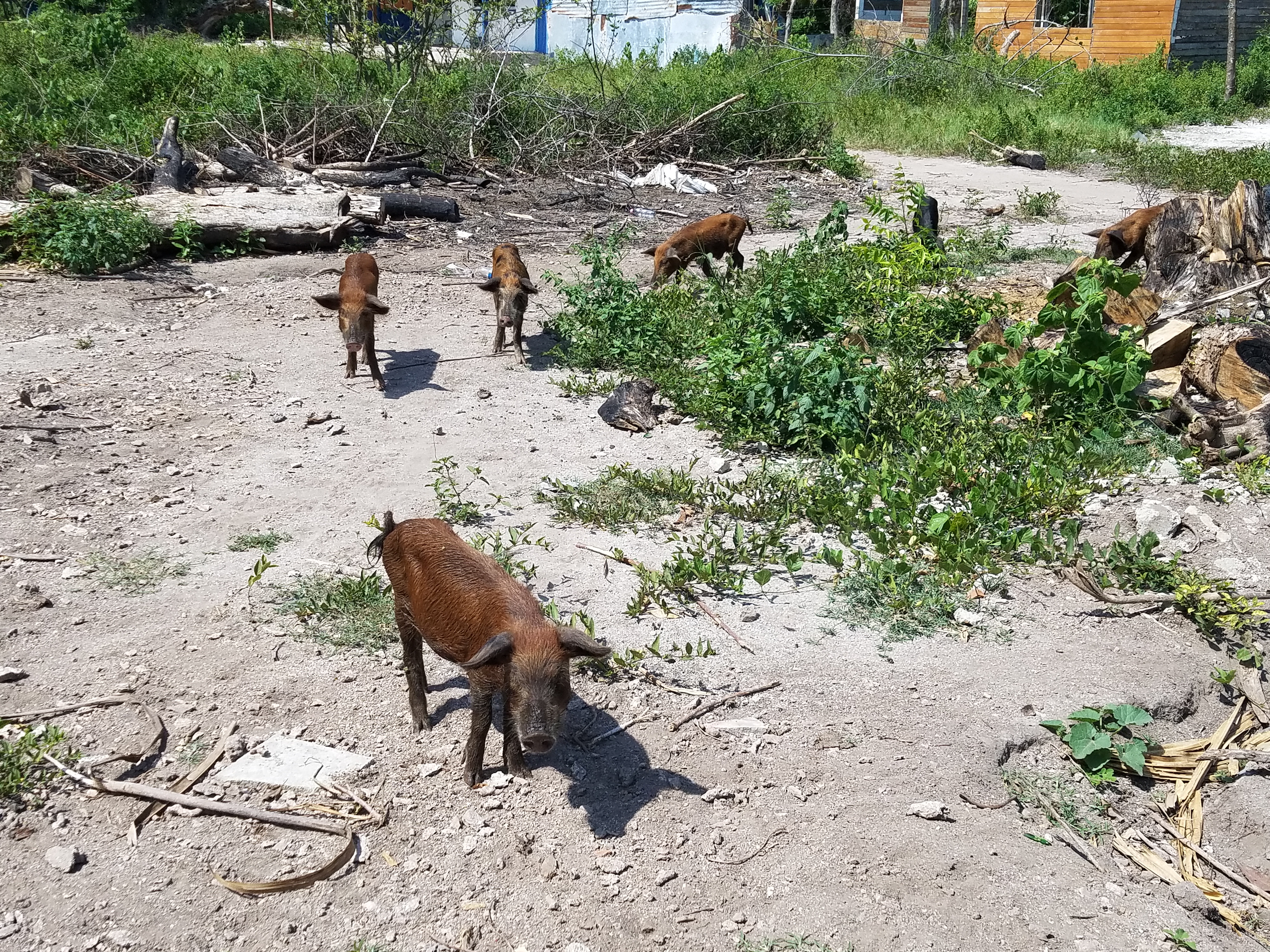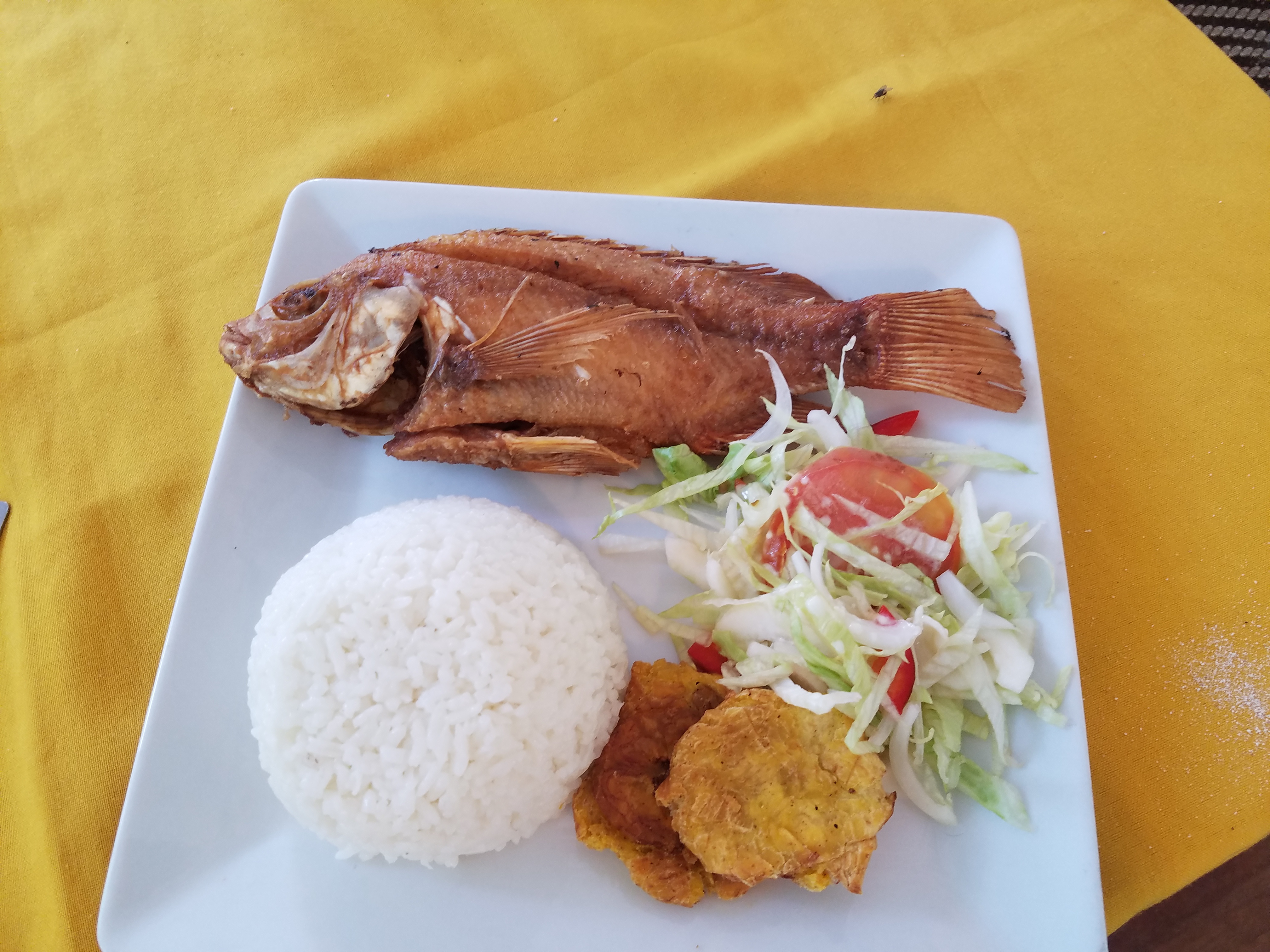 Playa Blanca definitely had more tourists than any of the other islands but also had more touristic activities to do-paragliding, jet skiing, etc. Playa Blanca is the closest beach to Cartagena which is probably why it attracts the most tourists.
101 Guide for traveling to the Rosario Islands
Many hostels provide day trips to the Rosario Islands. You could also arrange a trip by yourself by going straight to the port. One advantage of using this method is that you can barter with the captain on the price of your boat ride whereas the hostels give you a fixed rate. A disadvantage is the disorganization and uncertainty you might face for boat departures like I had on my trip.
BRING ENOUGH PESOS!!!!!!!!!!! There are no atm's on the island. There are also no "stores" so bring whatever you need for the day such as sunblock, sunblock, and sunblock. Locals and hostels sell food, water, and other various things on the island. You can also pack food and bring it on the boat with you if you don't want to purchase anything on the island.
I traveled to Isla Grande, Isla del Rosario, and Playa Blanca. My favorite island was Isla Rosario because it had the least amount of tourists and I basically had my own private beach. Playa Blanca had many vendors constantly trying to sell you drinks and souvenirs all day, as well as a greater amount of occupants on the beach. I also got pretty scratched up from rocks hidden beneath the water so I can't recommend it as a good place to swim compared to Isla Grande or Isla Rosario.
I think the best way to explore the islands is to stay in a hostel on one of the islands so you have more than a day to explore. There are always boats available to take you from one island to another which allows you to experience all the different islands.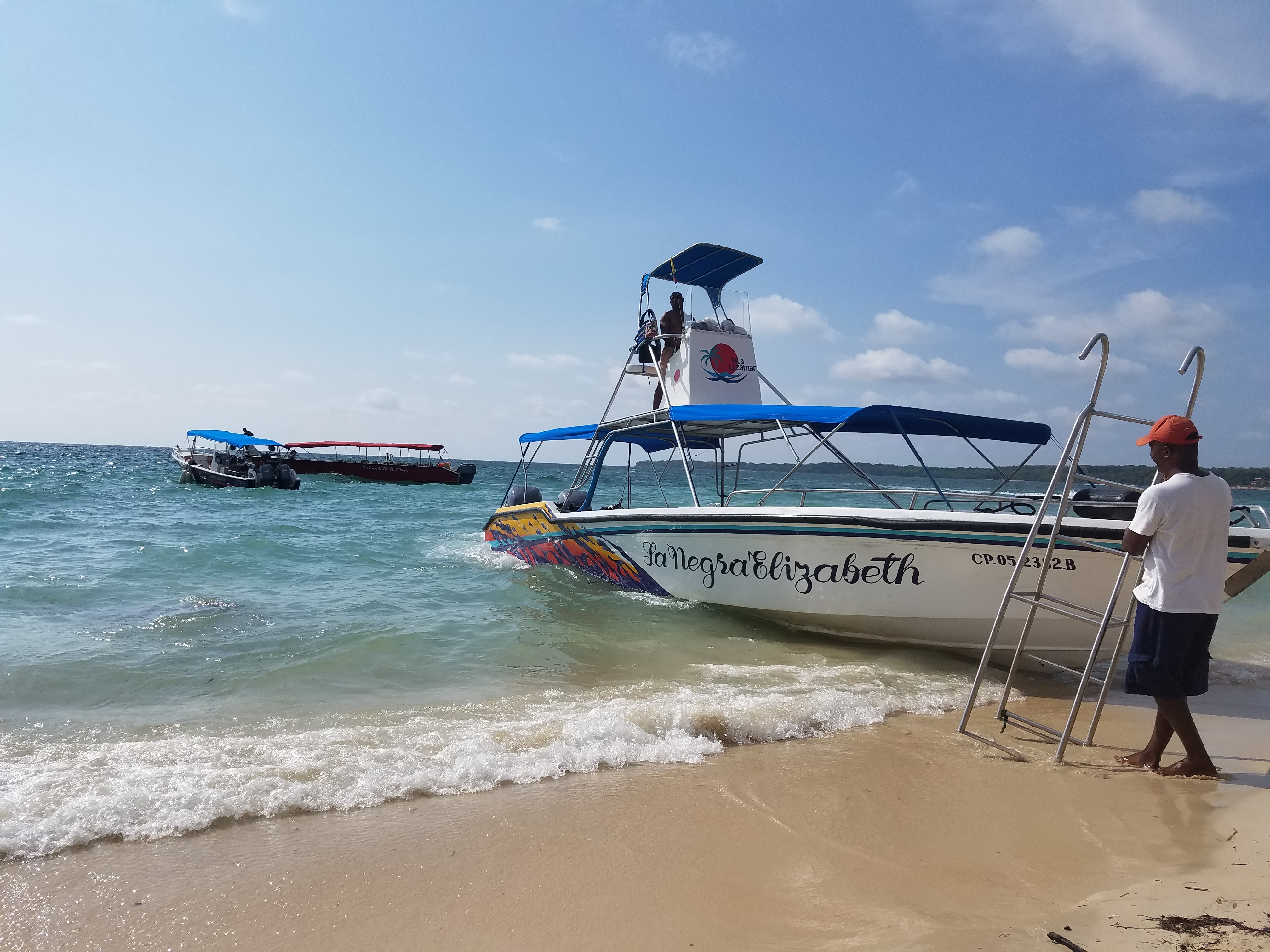 Overall Thoughts On Cartagena
Cartagena is a beautiful vibrant city with a lot of history, music, and food to get lost in. Cartagena's Old Town is a UNESCO World Heritage site where you can find many restaurants, museums, and other activities to do. What I loved about Cartagena was I had the option to go see islands off the coast and also be close to a major city. There are other excursions that can be taken from Cartagena such as a trip to Santa Marta, Tayrona, or even take a sailboat to Panama. If you ever find yourself in Colombia, make sure to include Cartagena on your list.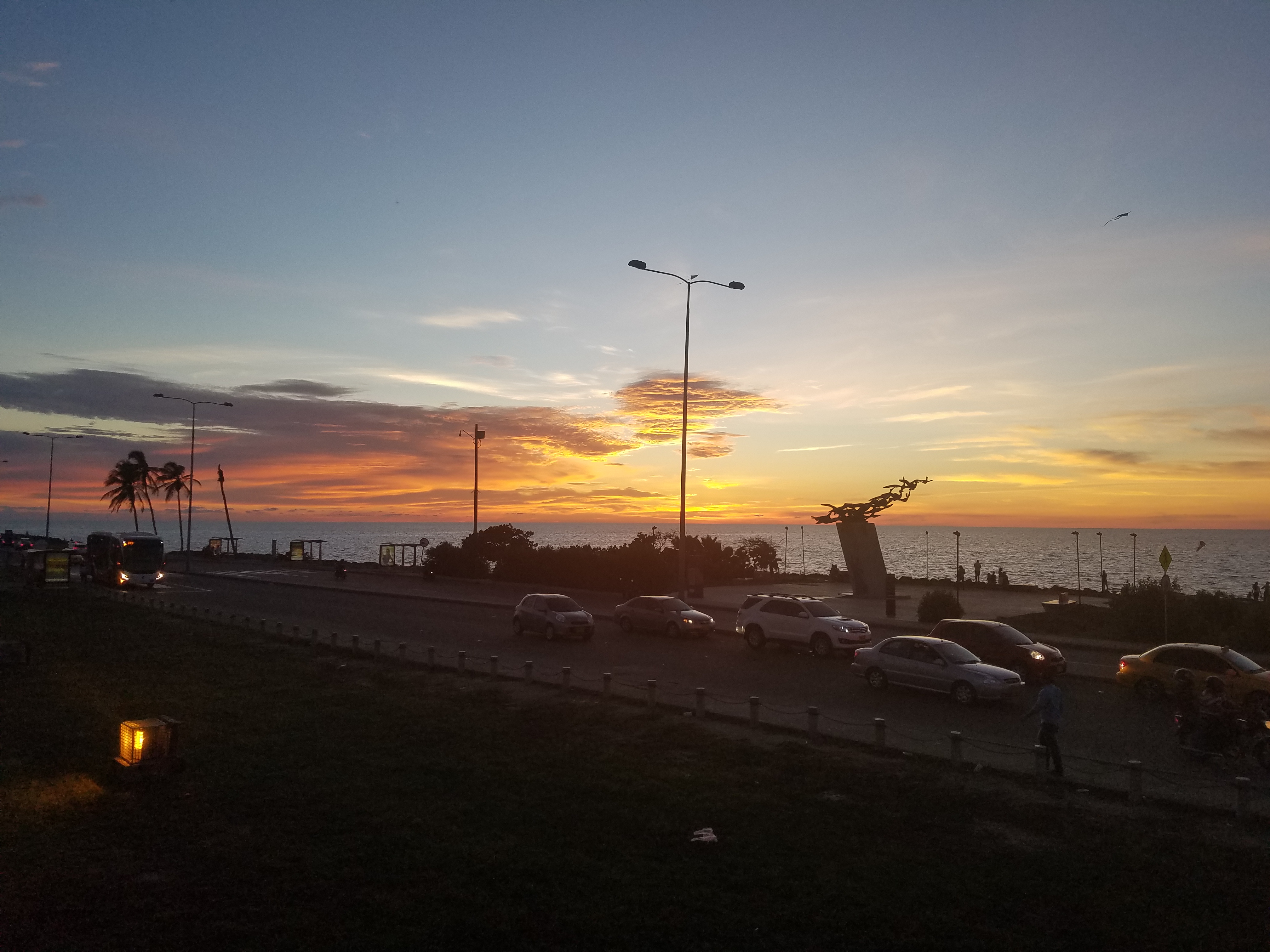 Helpful Tips
If you want to catch a boat to the Rosario Islands, most boats and tours depart at 9am.
You can barter almost everything in Cartagena, even your boat ride. I was told buying souvenirs from street vendors instead of stores gives back to the people who need the money the most.
Most things in the city center of Cartagena are actually kind of expensive. If you're on a budget, you can find local prices by shopping outside the city center.
Colombia uses the Colombian Peso (COP) for their currency. Always try to go to an ATM that is located inside a bank when withdrawing money to avoid receiving counterfeit bills. There was only one instance when I received a counterfeit bill. I was receiving change from a street vendor and recognized the bill was fake because it was tapped in the middle from being ripped in half. Luckily, I wasn't too far from the guy who gave it to me to locate him again, and he exchanged the bill without me having to say a word to him because he knew what he did. This article provides a good description on how to spot counterfeit COP.