Cerro Chato is a dormant volcano in La Fortuna, Costa Rica, adjacent to the more popular Arenal Volcano. At the peak of the volcano is a stunning green crater lake. The hike to Cerro Chato is said to be one of the most difficult hikes in Costa Rica, and in July 2017, the government closed the trail down. The clandestine nature of Cerro Chato fascinated me, and ultimately, I knew I had to hike it.
Can you tell me where the trail starts?
Before hiking Cerro Chato, I had to do as much research as I could to fully prepare for the difficult trek. Since the government shutdown the trail in 2017, finding any recent information on the web was very difficult.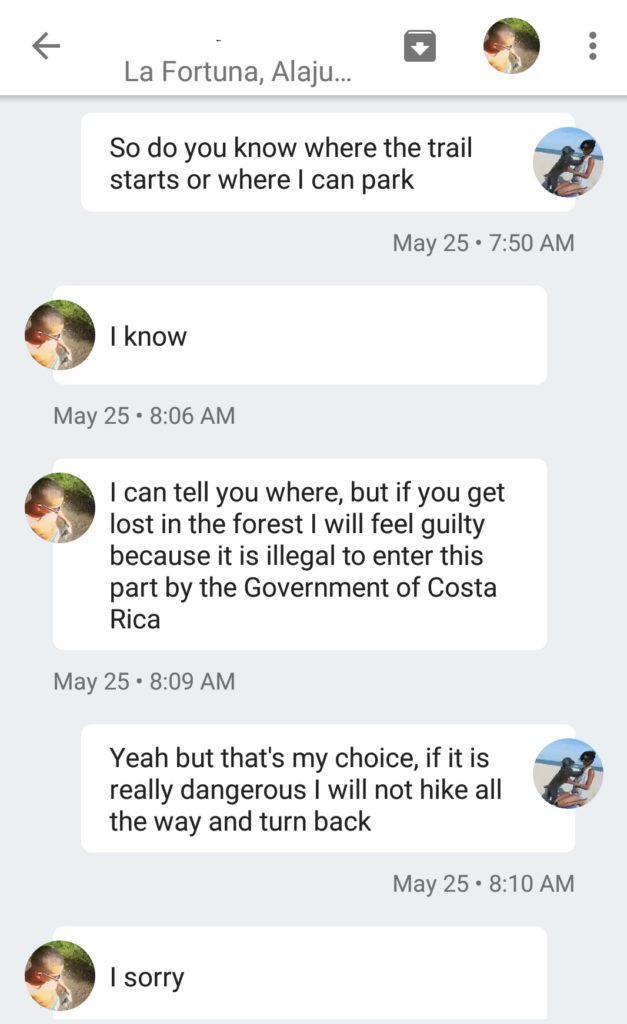 I gave up on trying to find any relevant information online and decided to wait until I was in Costa Rica to ask the locals for the inside scoop.
Much to my dismay, this didn't work either.
Once I told the locals what I was doing, they seem disappointed and called me out on engaging in an illegal activity. This made me even more nervous because I wasn't there to start trouble, and was confused as to why a hike that was once popular was frowned upon now.
After many failed attempts, I was finally able to get some useful information from the manager of my hostel.
Before Hiking Cerro Chato…
Do:
-Bring at least a liter of water.
-Bring food (Plan B Sandwicheria in La Fortuna is the perfect place to get a sandwich on the go)
-Bring good shoes or hiking boots
-Bring a swimsuit if you plan on swimming in the volcanic crater
–Alltrials app: Great app to use for hiking in case you get lost on the trail.
Don't:
-Don't hike Cerro Chato if it is storming really bad. We went during the rainy season and although it was raining during parts of our hike, we knew how much more difficult or even dangerous it would have been if we were hiking under a heavier storm.
-Don't go at night-I would say this hike takes a minimum of 3 hours, or a maximum of 6. Leave yourself enough time to make it back in daylight.
-Don't go alone. Since this is not a popular tourist activity, it's very likely that you won't see anyone else on the trail. So if anything happens, you are on your own.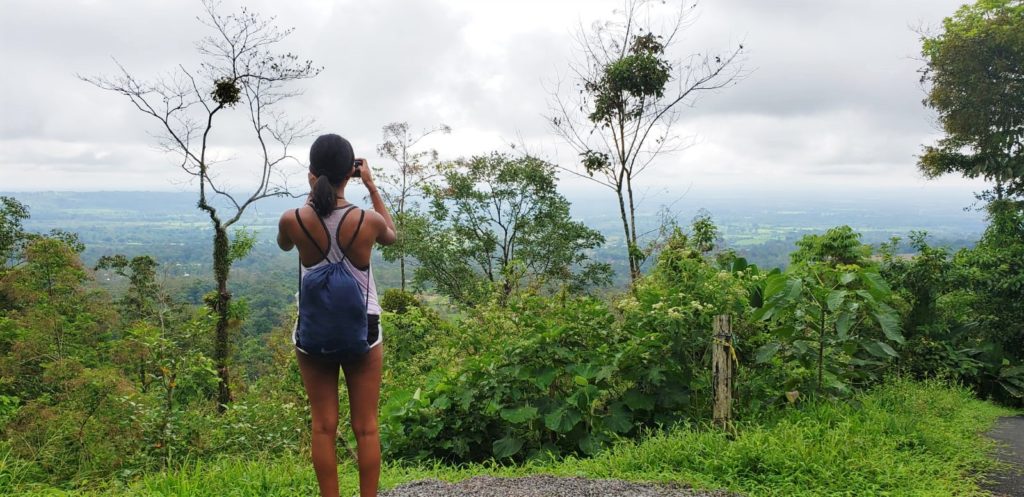 Where the trail starts
From my knowledge, the only way to hike Cerro Chato at the current time is to start from the Green Lagoon Lodge. From there, you'll pay $10 (cash), sign your name in their obituary guest book, and get a map. The first part of the trail starts in front of the lodge, which is well marked and takes about 30 minutes if you're walking at a good pace. At the end of this trail, the real adventure begins.
The Hike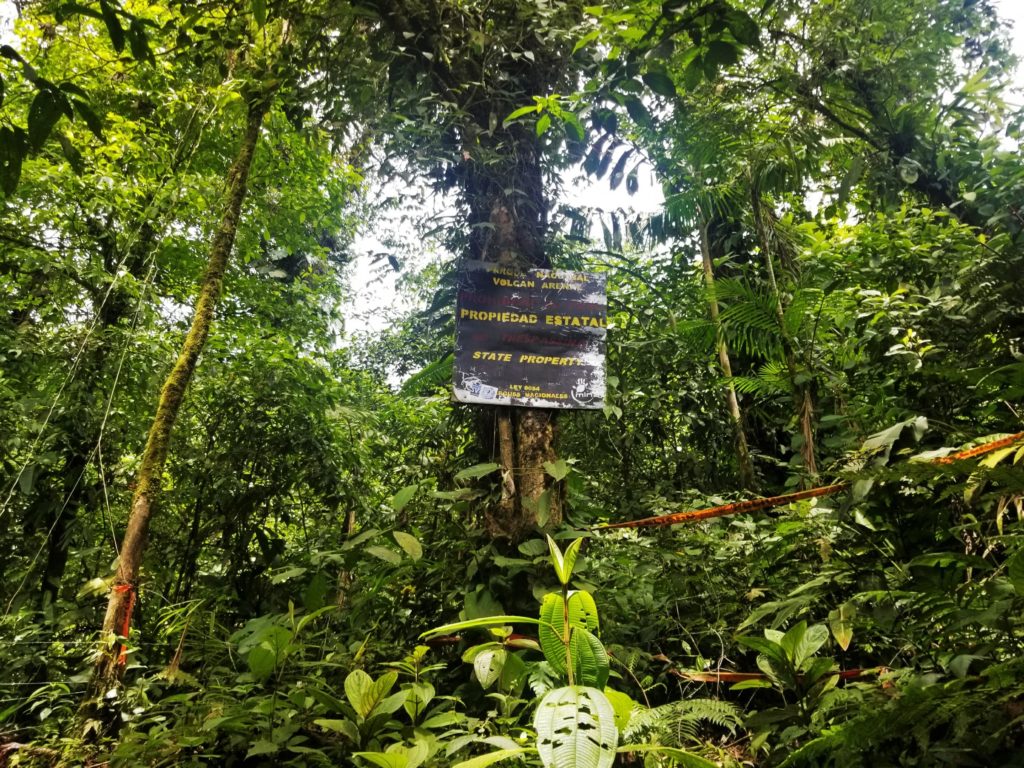 Once you're on the trail you will reach a sign surrounded by barbed wire that says "no trespassing". From there, you can walk around the barbed wire instead of climbing over and possibly injuring yourself like I did.
This is where the steep, strenuous, 90 minute hike starts. My best advice for completing this is to just trust your body's ability to maneuver the different obstacles. Oh, and you're going to be covered in mud from head to toe by the end so just embrace it. My biggest concern during the whole hike was that I would mistake a tree branch for a snake-but thankfully, there were no snakes that joined us on this hike.
The Top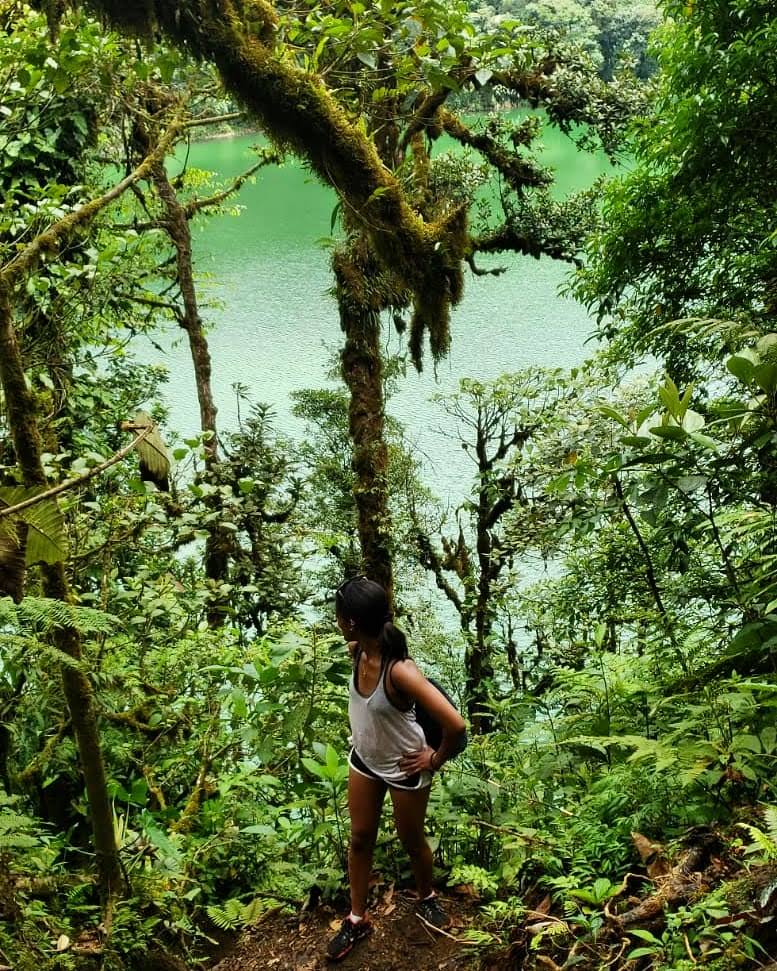 After reaching the top, you get a beautiful view of the turquoise volcanic crater. At this point, many hikers choose to turn back-or you can keep going until you reach the crater lake.
The Volcanic Crater

Honestly, getting to the volcanic crater was probably the hardest part of the hike. At this point, the trail ends and you are basically going straight down for 15 minutes holding on to tree roots and rocks as you make your descent. But once this feat is reached, you're done! (Until you have to return).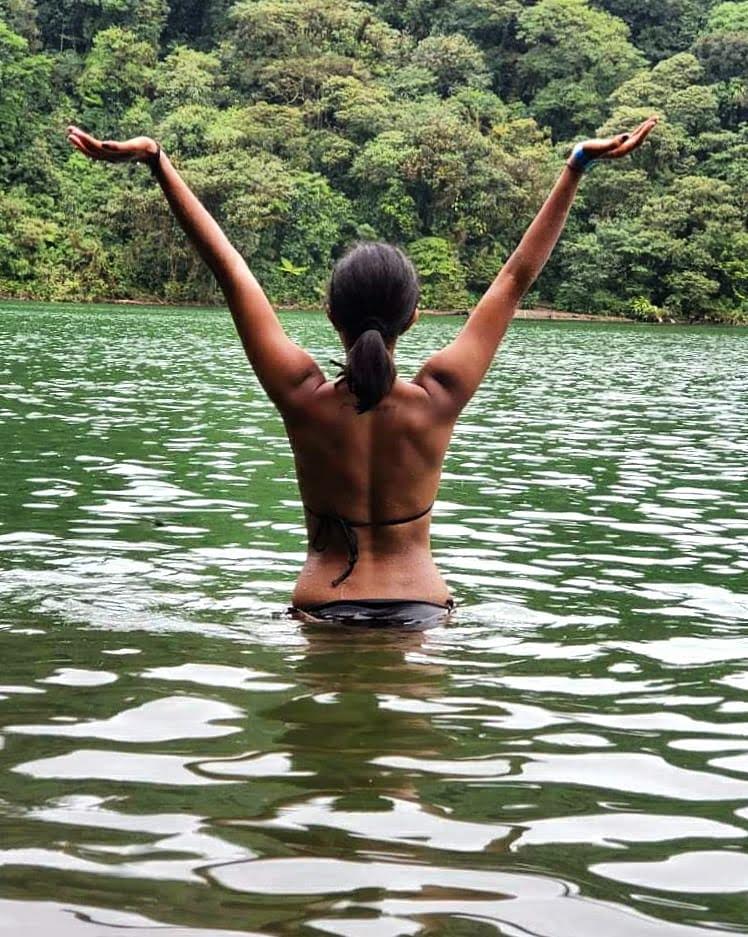 Overall Thoughts on Cerro Chato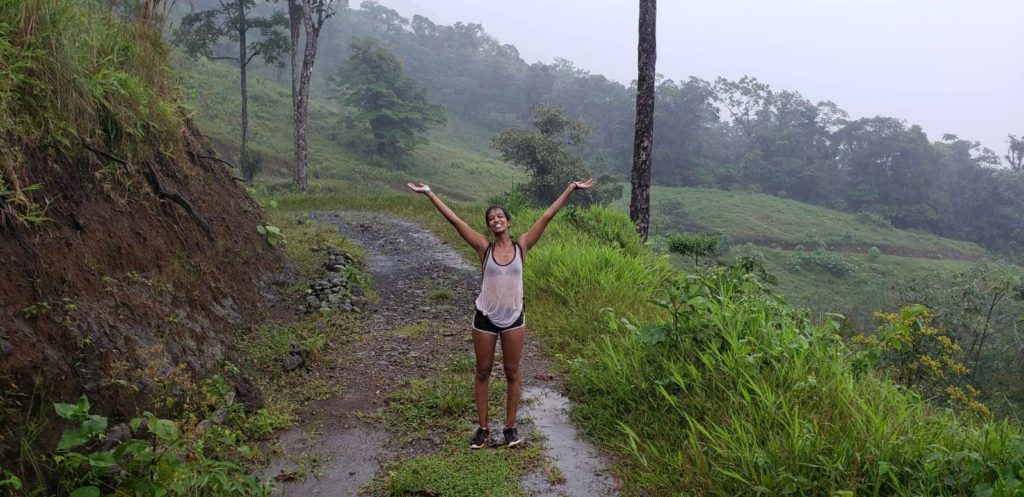 I loved loved loved Cerro Chato. It was probably the most fun I ever had hiking, and the sense of accomplishment afterwards was unparalleled to other hikes that I have done. It was nice to be front and center with nature in a Costa Rican jungle without being surrounded by tourists or people. If you want a challenging but rewarding hike in a Costa Rican rainforest, Cerro Chato should be on your list!
What's the most challenging hike you've ever done? Let me know in the comments below!