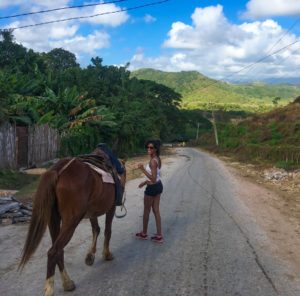 In 2015, the Obama administration made it possible for Americans to travel to Cuba under the 12 authorized categories of travel. In December 2016, Spirit Airlines announced their new flight departures to Cuba and I was able to snag a ticket for $200 bucks round-trip. Not bad. Cheap flights, warm weather, and uncharted territory was all the convincing I needed to plan a trip to the taboo island.
Finding information about traveling to Cuba as an American was the next tricky part. I could not find a definite answer on how to obtain a visa or how much it would cost. With the help of some travel blogs, I was able to find out some useful information for my trip.
Pre-Cuba Tips
Visa: The visa is acquired at the airport. Read on several travel sites that the visa would be around $20-30 (not true,keep reading).
Cuba's Two Currencies: Cuba has two currencies-the Cuban Convertible Peso CUC (tourist money) and the Cuban Peso (money used by Cubans). At the time of my trip, the peso had a 1:1 exchange rate with the dollar, but exchanging american dollars in Cuba comes at a 10% fee. So before I left, I exchanged my dollars to euros to avoid the fee and get a better exchange rate. At the current time, Americans are NOT allowed to use atm's in Cuba and your credit or debit card will not work there. So yes, you'll have to bring all the cash you need for your trip before you arrive to Cuba.
Where to Stay: When I travel to a new country, I usually try to stay with a host family for a portion of my trip because no one knows a country better than its locals. It's also a great opportunity to meet different types of people from all over the world while gaining perspective on things that you can't find from being alone in a hotel room. In Cuba, there are casa particulares which are kind of like Cuba's original airbnb's. You can rent a room for $15-20 a night, meals included (most of the time), and get to stay with a real Cuban family. I traveled specifically to Havana and Trinidad and saw many rooms for rent just by walking around or talking to people on the street, so there's no need to book anything in advance. My friend and I stayed in airbnb's, which is another great option because it allows you to choose a place based on location and reviews, while still having the ability to stay with a host family.
Internet: There is no internet or cell service in Cuba (which was kind of nice to be honest) unless you buy a re-chargeable card which you can then use at various "wifi parks". (You'll know when you're at a wifi park because everyone is looking down at their phones).
$100 Visa
The visa was not $20….$30…or  $50…..it was one h u n d r e d. I was shocked that this was not stated anywhere on the spirit airlines website and how it seemed like they were able to make up whatever price they wanted for an entry visa.  Of course I thought I was being ripped off by Spirit, so I asked other american tourists in Cuba if they paid the same price as well, and it turned out to be legitimate. After the visa nightmare, we were given a piece of paper to choose our purpose of travel to Cuba from the 12 categories. I honestly don't remember what box I checked, and it looked like they were going to be recycled anyways.
Hello Havana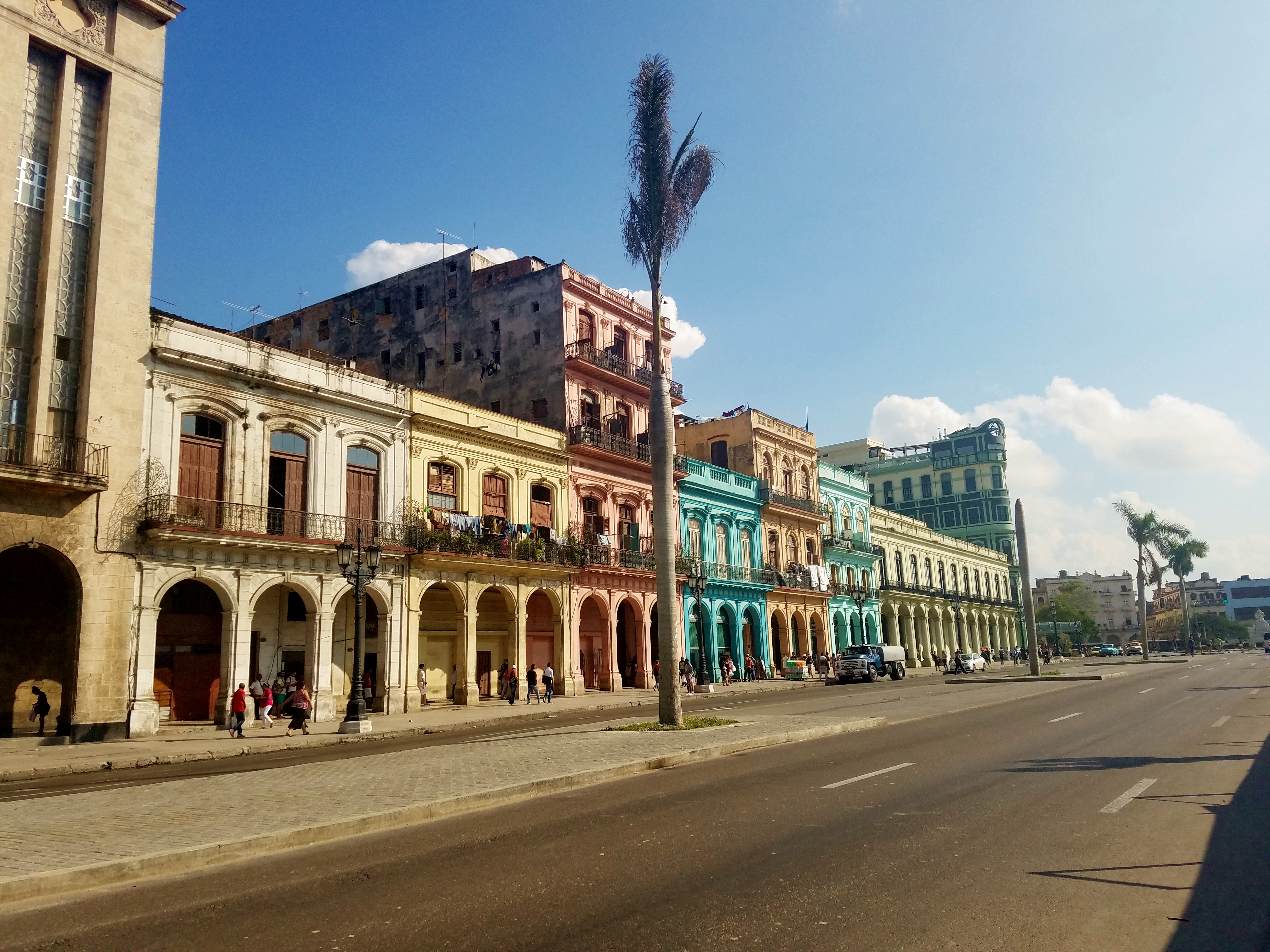 I didn't know what to expect when I arrived to Cuba but nothing felt too out of the ordinary. Sure the airport looked out of date and old-fashioned, and they used Cocker Spaniels for sniffer dogs, but other than that, it looked like any other Latin American country.
The easiest way to get to the city center from the airport is by taxi, which is around $30 from José Martí International Airport. We were allowed to pay the cab driver with our local currency since we hadn't exchanged our money yet. I read somewhere that it was better to exchange your money in banks called cadecas rather than exchanging it at the airport.
When we arrived to the cadeca, we had to wait in a long line just to get inside. After waiting a while, we were turned away because we didn't bring our passports with us. Bring your passport when exchanging money. After we were finally let in, it took another 30 minutes for the clerk to inspect our money one by one, front and back, while entering everything into an obsolete computer. I don't think the exchange kiosk at the airport took this long, so I can't really recommend going to cadecas for money exchange unless you're a patient person, which I am not.
**Tip: There are two money exchange kiosks at the airport. One for arrivals and one for departures. If you go to the one at departures you are less likely to find a long line.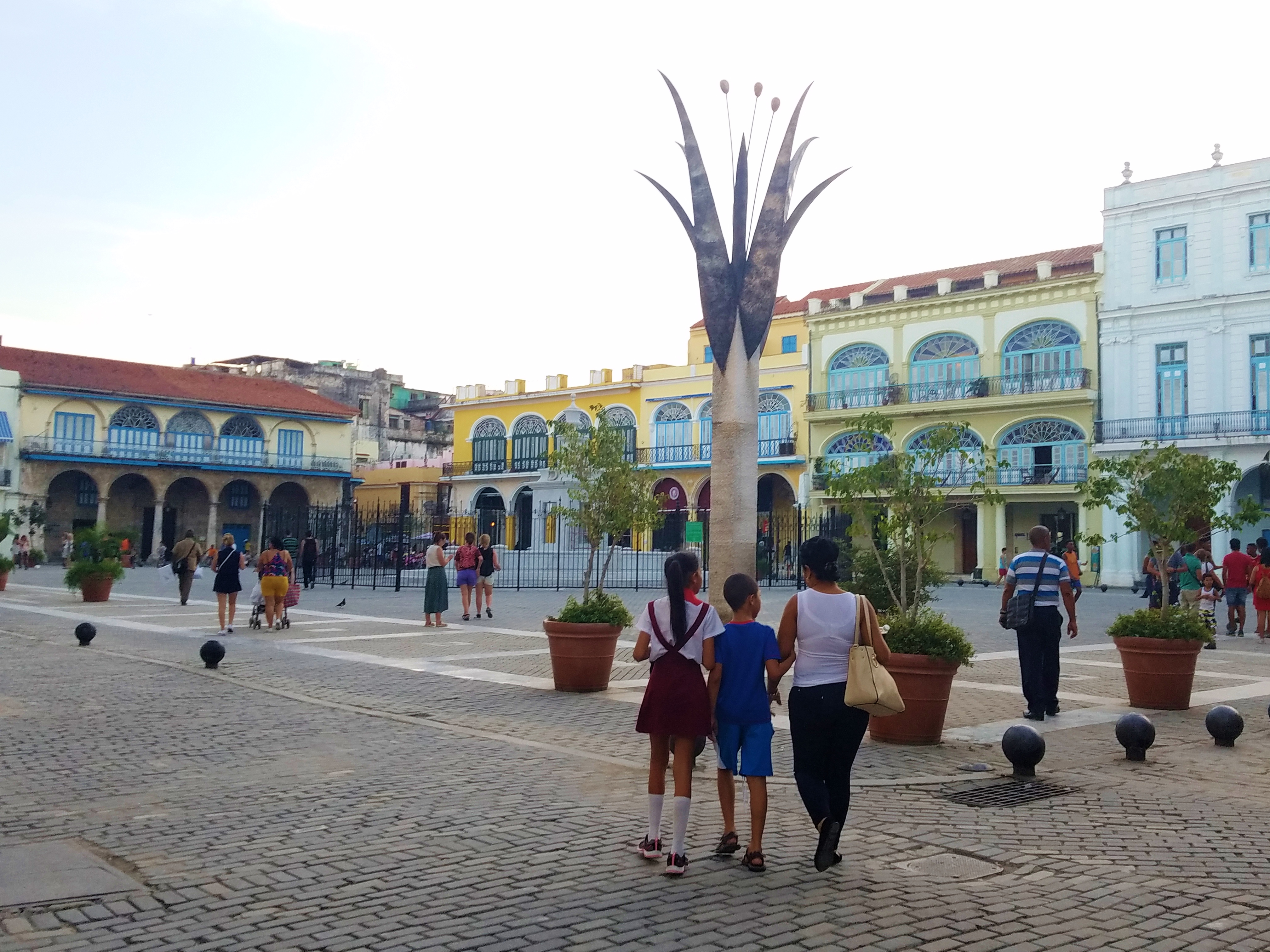 Because I was only spending 4 days in this country, I decided to do something that I usually never do, and hired a private guide to show us Havana for a day. The itinerary included 4 hours of sights and food for $80 bucks, so after splitting that with a friend, it's quite affordable than what private tours usually go for.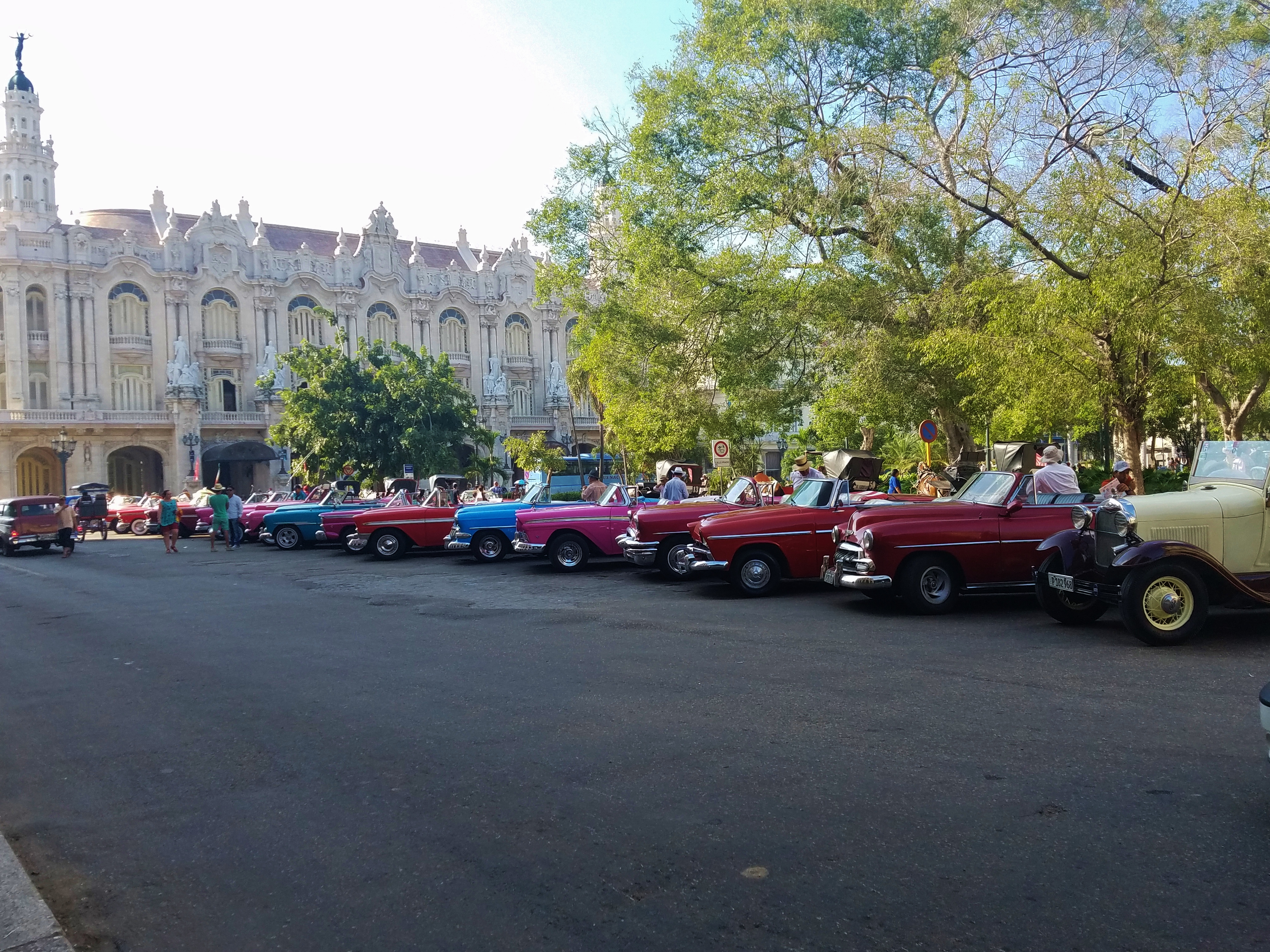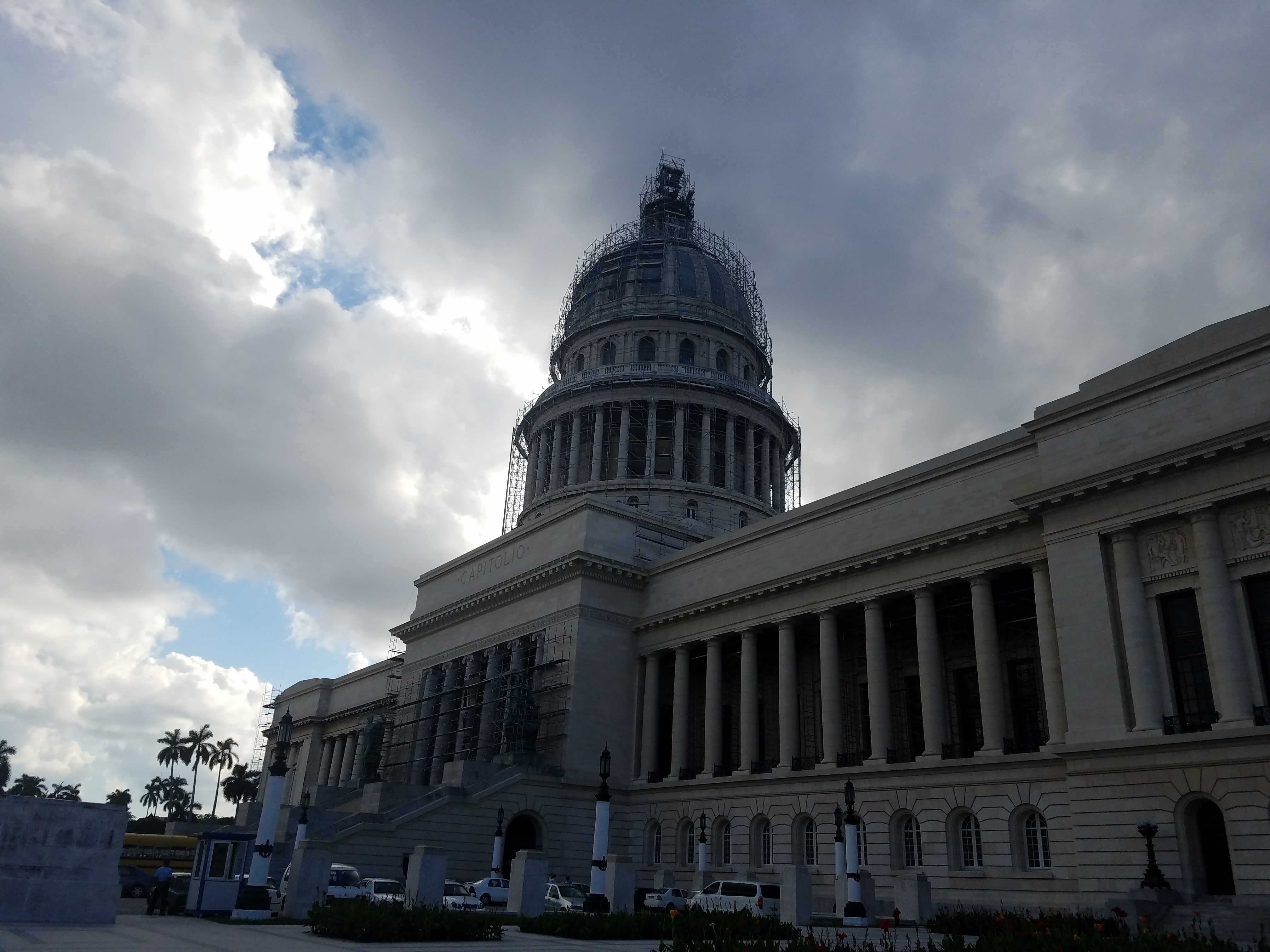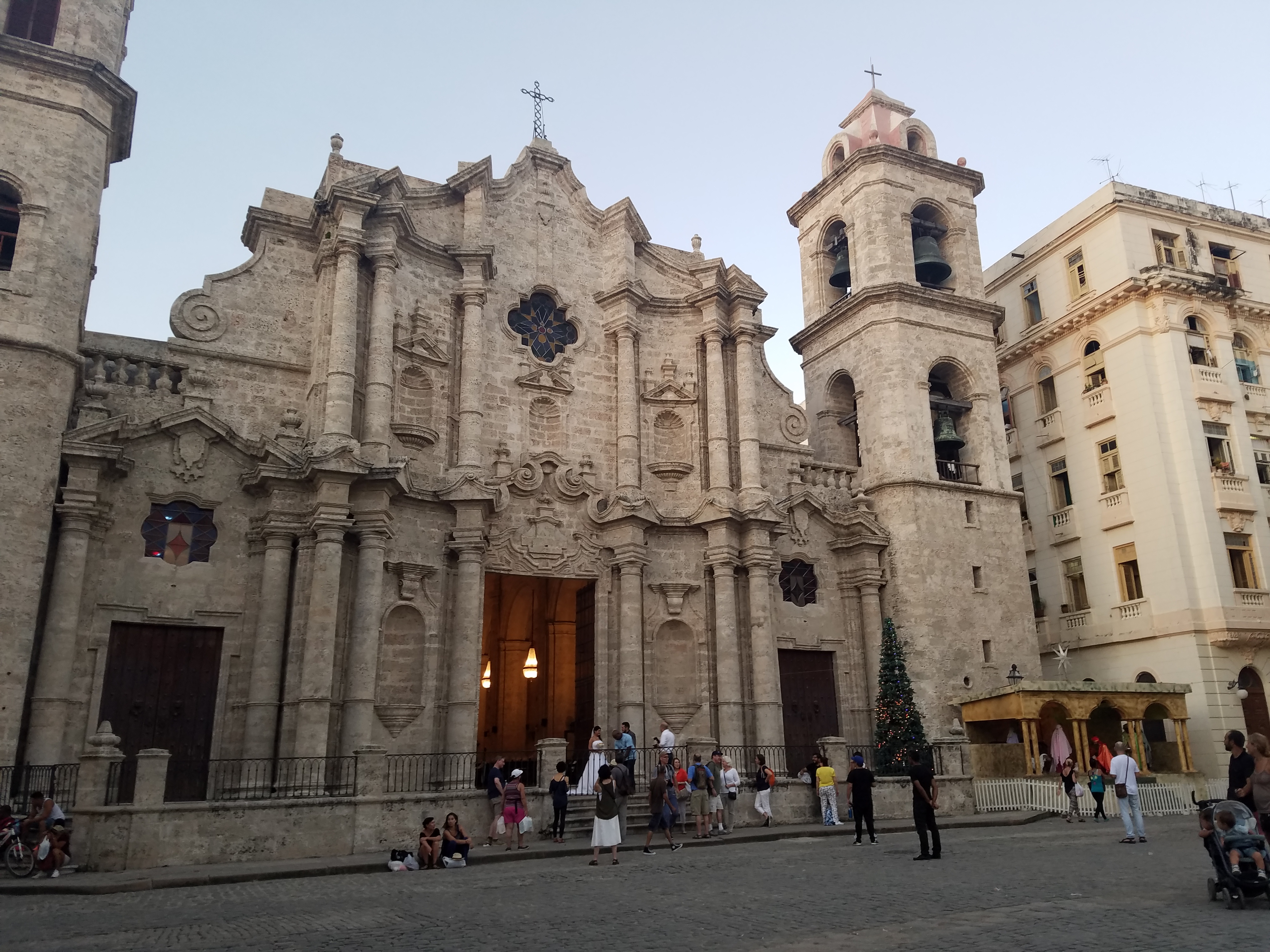 Our tour was….ok. Our guide kept our tour very superficial and only focused on things with aesthetic appeal. When I asked him about slightly controversial topics like what it was like to live in Cuba under a Castro reign or how he felt about all the renovations that Havana was undergoing because of the new american tourists, he would not delve deep on any of these issues. The insincerity and dishonesty made the tour a bit awkward and made me wonder what Cubans really think about Americans.   The highlight of the tour was definitely lunch at Habana 61.  I unfortunately didn't take any pictures of my meal because I ate it too fast, but it was the best ropa vieja I ever had. Ropa Vieja, which translates directly to "old clothes", is a popular national dish of Cuba that consists of shredded beef, vegetables, and rice. Don't leave Cuba without trying it at least once.
**Tip: If you want to book any tours for Cuba beforehand, remember that it will most likely be done by email and it will take some time before someone writes back to you because of the lack of internet. Popular tours fill up fast and it's best to book at least a couple of months in advance. (I booked it 2 days before, hence why I probably didn't have the best tour guide).
Getting Around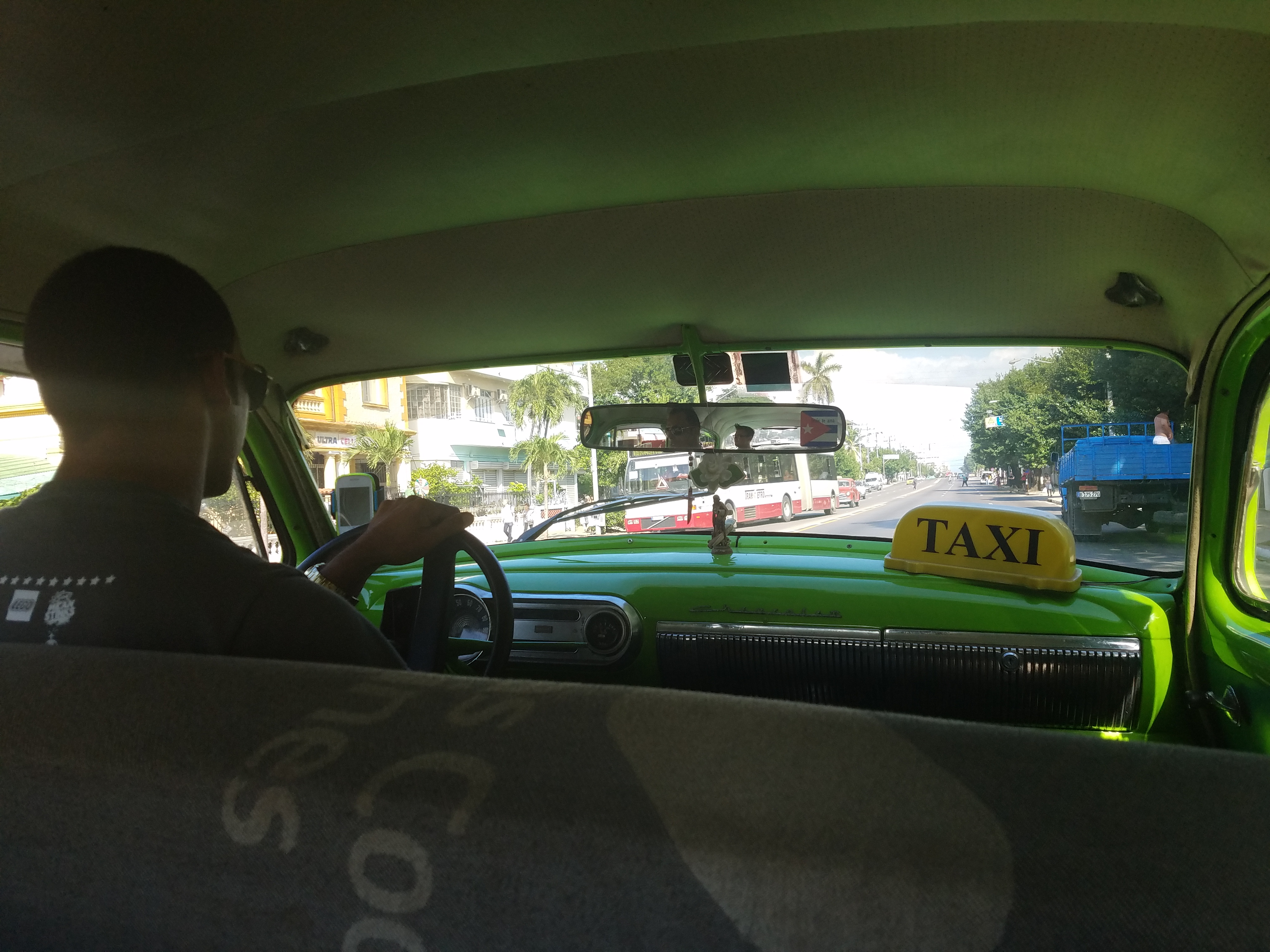 In Cuba, there are taxis and taxi colectivos. Taxi colectivos are shared taxis (or the cuban version of uber pool) and are just $1 CUC to go anywhere in the city center. If you are a tourist, always ask how much you're going to be charged before getting in the taxi so you don't get stiffed. I only had one incident where the cab driver changed his price after bringing us to our destination and I just simply walked out and gave him what we agreed on.
Walking is also very feasible if you are staying near the Malecón. The Malecón stretches for 5 miles from the neighborhood of Vedado straight into the city center of Old Havana. It's also great place to walk and see the sunset while watching fishermen catch their dinner.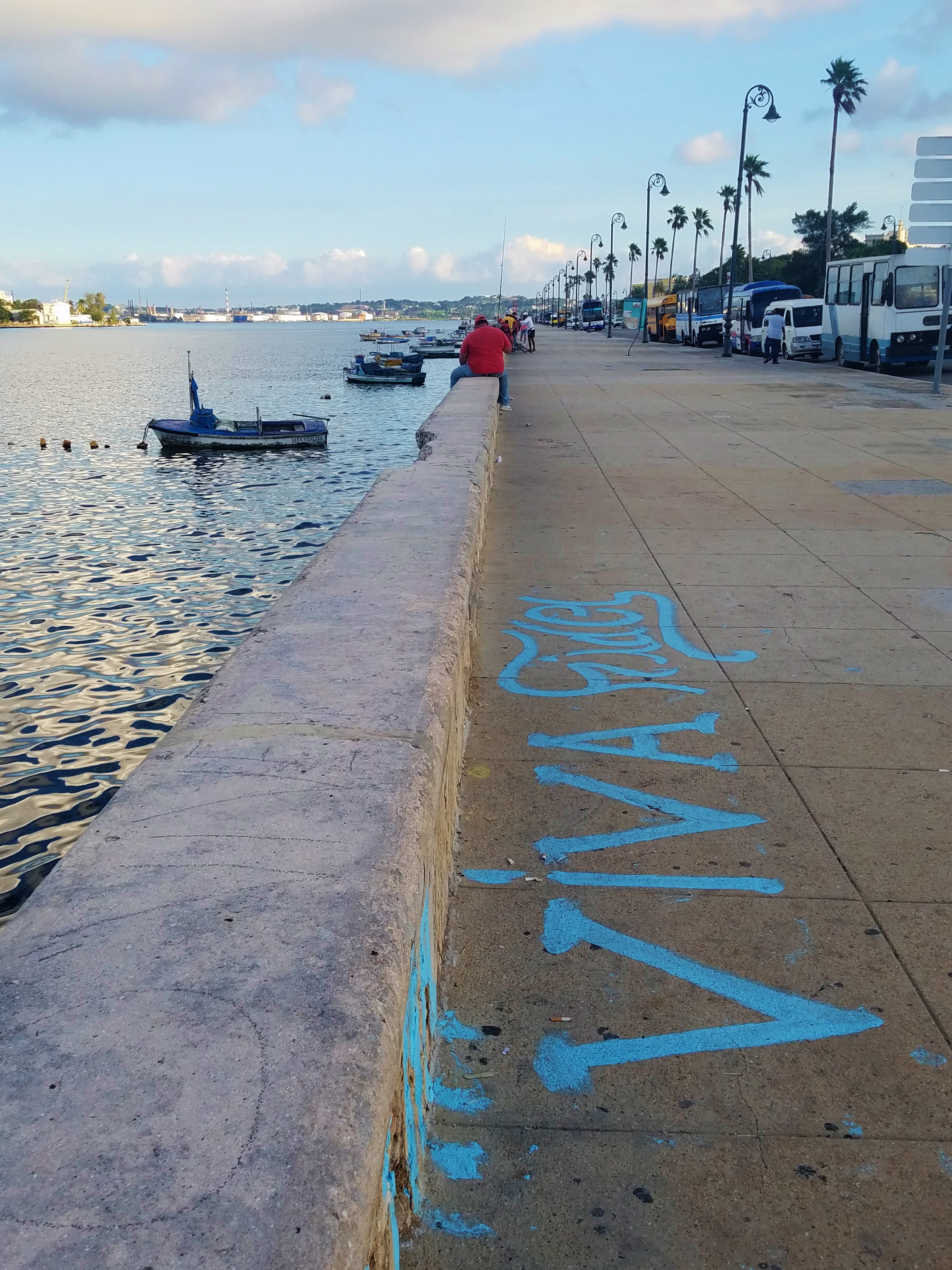 Things to do in Havana-????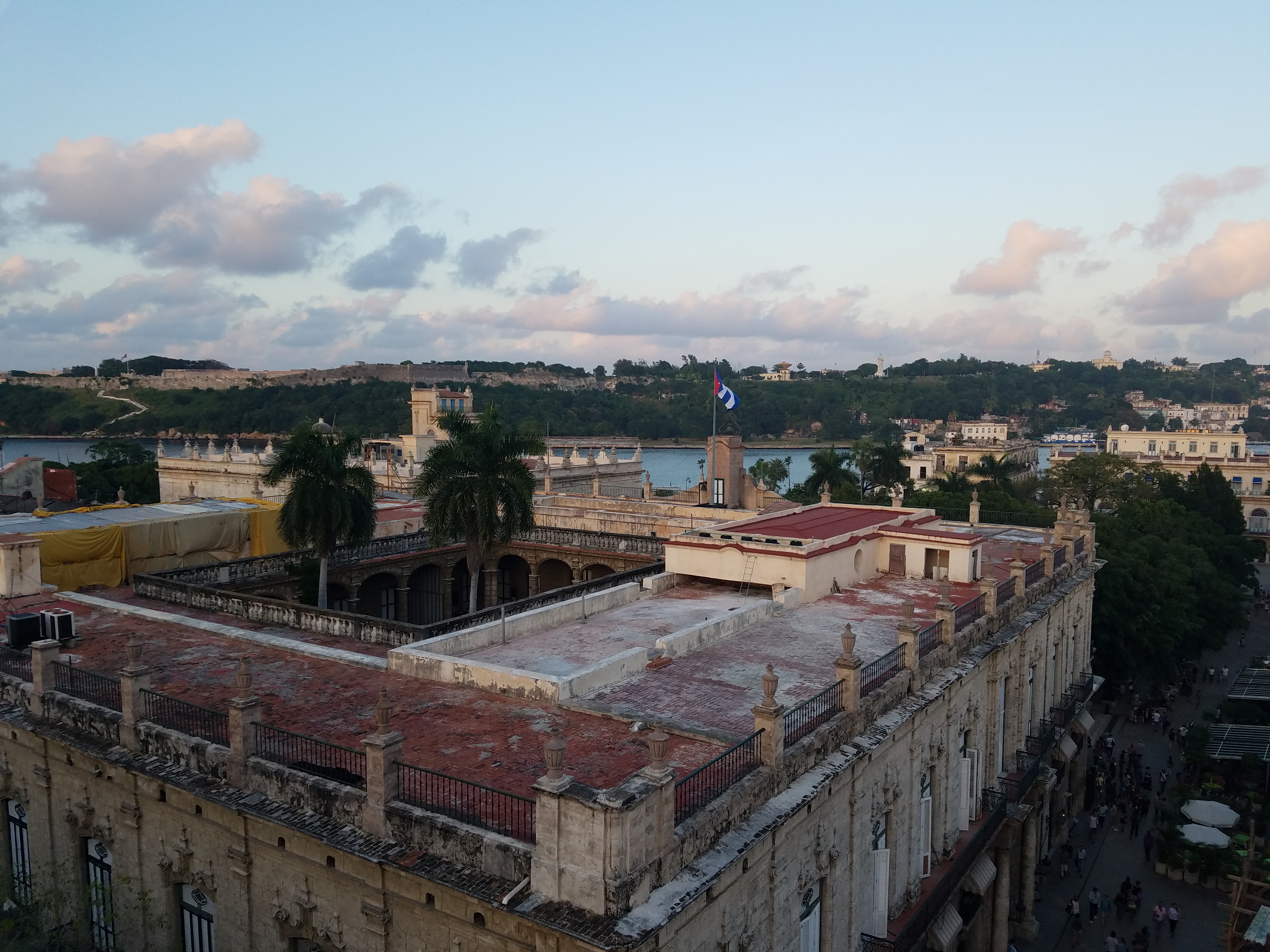 Besides seeing some staple landmarks, vintage classic cars, and really futuristic houses adjacent to run down ones (still don't understand how communism works), I really could not find anything to do in Havana. Even though I was only there for 2 days, 2 days was too much for Havana. We went to the same and only bar we could find for two nights in a row, and other travelers agreed in unison that there was nothing to do here. One traveler recommended for us to go to a place called "Fabrica de Arte" (or Art Factory) in the art district of Vedado.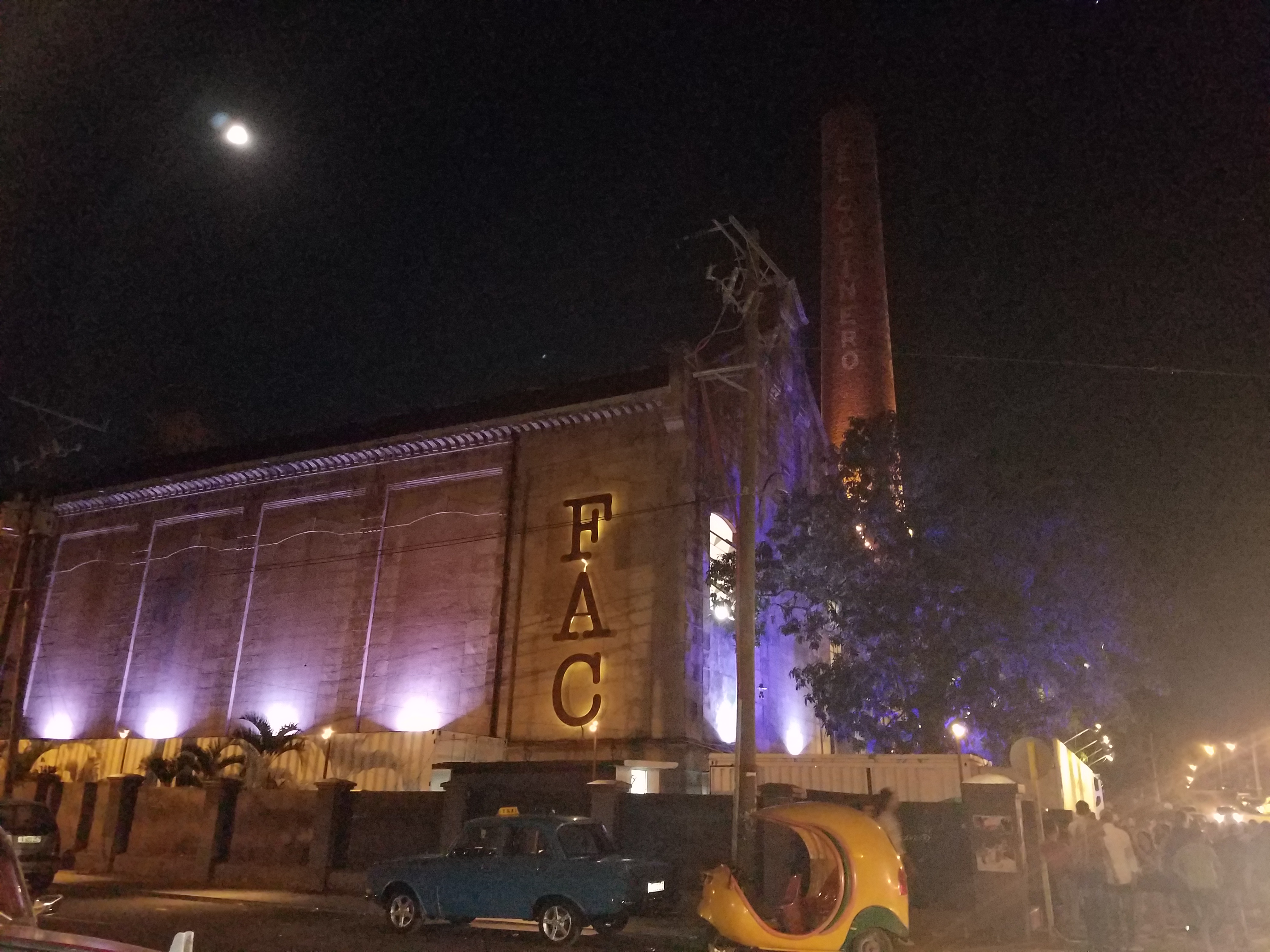 When we arrived there, there was a very, very, very long line and a lot of confusion and disorder going on, so we didn't waste our time with it. From the outside, it looked very innovative and out of place compared to everything else that we had seen in Havana, but no one could give us a clear answer of what was inside. When I returned to the states and had the luxury of being able to google things again , I found out that it was a venue that showcased art exhibits, jazz concerts, plays, dj's, restaurants, and more. I immediately regretted not waiting in the crowd despite the long lines, because it sounded so ingenious and risque compared to anything else that we had seen during our time in the capital.
Food in Havana
The food in Havana was….eh. A lot of the places that were recommended to us were tourist traps and double the price of what you could find for a similar meal elsewhere. Someone mentioned that the best places to find good meals are actually in people's houses. A lot of the houses had signs stating that they serve food, but I didn't realize that was an invitation for strangers to come in and sit down for a meal. One of the best meals we had in Havana, ironically, was a place called "California Cafe" that was run by an American from San Francisco…. We found this place randomly just by walking through the different neighborhoods in Vedado and had the best Cuban Sandwich and rum smoothie of our trip.
In a country that already suffers from food shortages-partly because of  poor planning by their own government, as well as the embargo with the United States, it made sense why it was so difficult to find a place to eat that wasn't government-owned.
Trinidad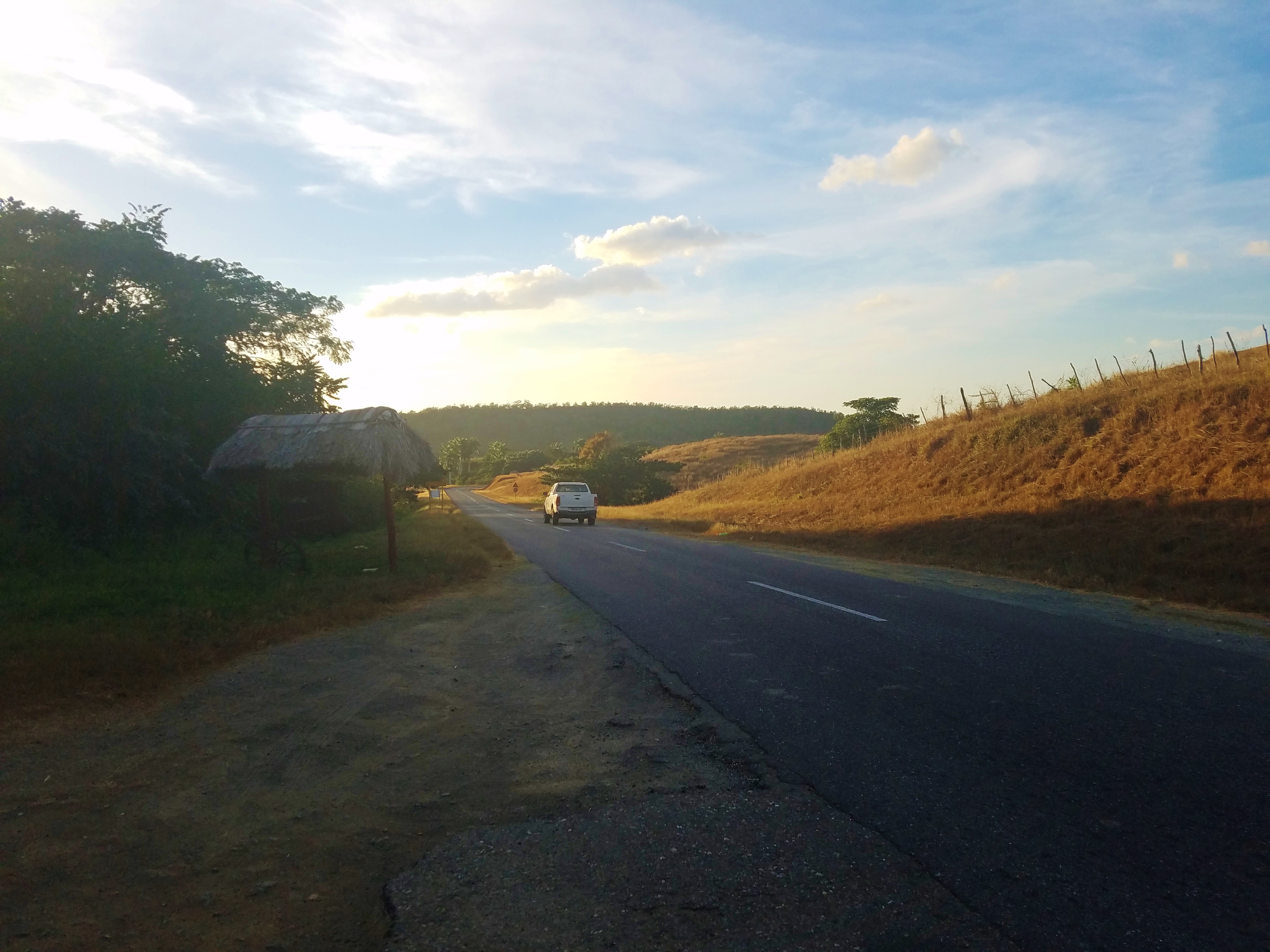 About 200 miles west of Havana, is the UNESCO World Heritage Site of Trinidad. Trinidad is a small town comprised of colonial buildings and cobbled streets that are filled with museums, restaurants, artisan markets, and live music. Trinidad was one the best towns I ever visited and what really made my visit to Cuba worthwhile. From Havana, we took a taxi colectivo that our hosts arranged for us for $30 a person for a 4 hour ride. We arrived at Trinidad just as the sun was setting, so we quickly took a taxi (~$10) to the closest beach-Playa Ancon.
The next day, our hosts arranged a horse back riding tour for us for only $25 CUC for the whole day. We had our own personal guide who took us to a tobacco field followed by a swim in a casacada or waterfall, and then dinner at a restaurant in the rural part of Trinidad. This was the best day I had during my entire stay in Cuba because I got to witness firsthand how farmers live everyday, as well as see all the traditional farming methods that they use to maintain their rural agricultural sites. I also got to ride a horse for the first time in my life that was also used as our mode of transportation for the entirety of the tour.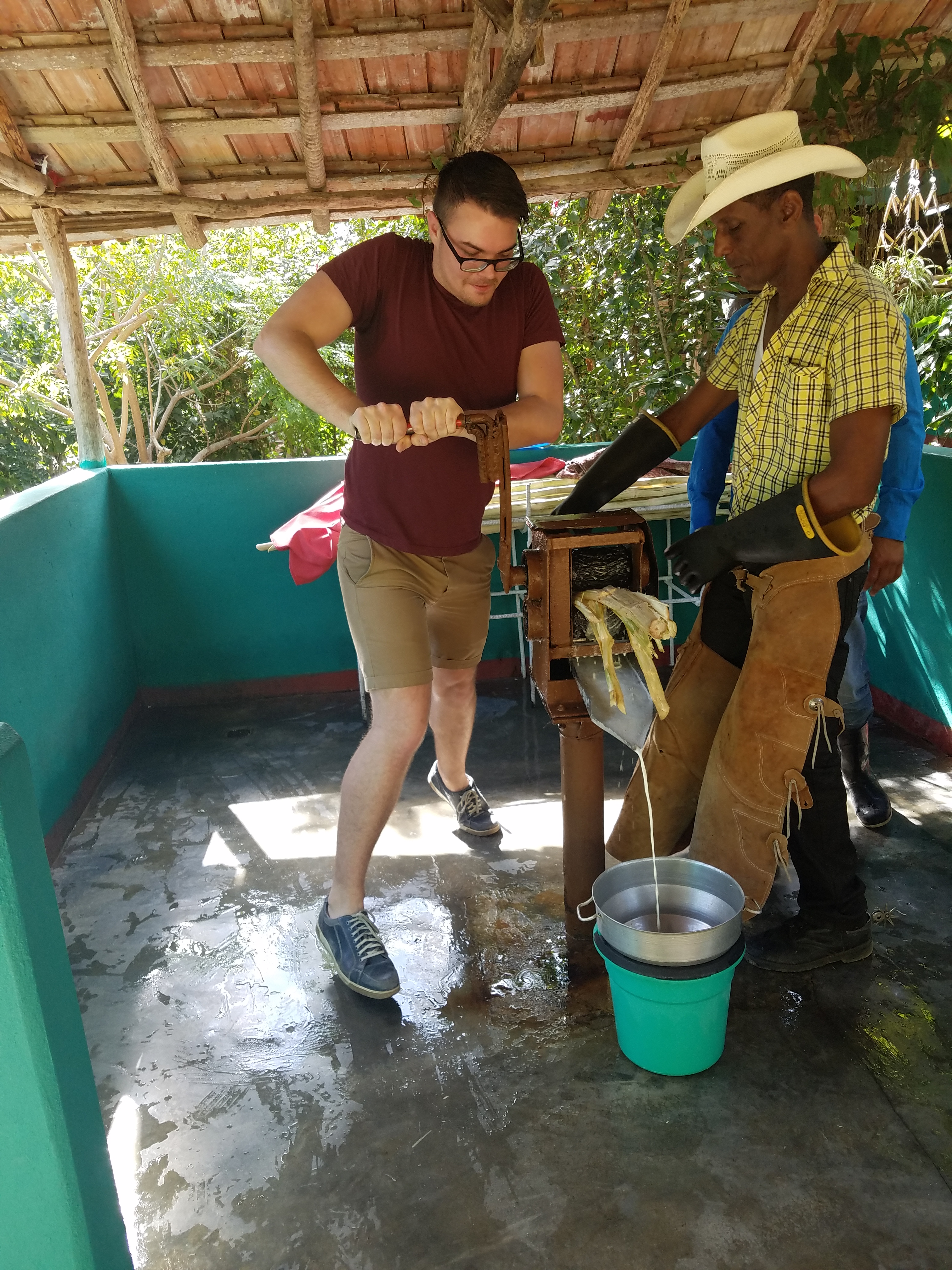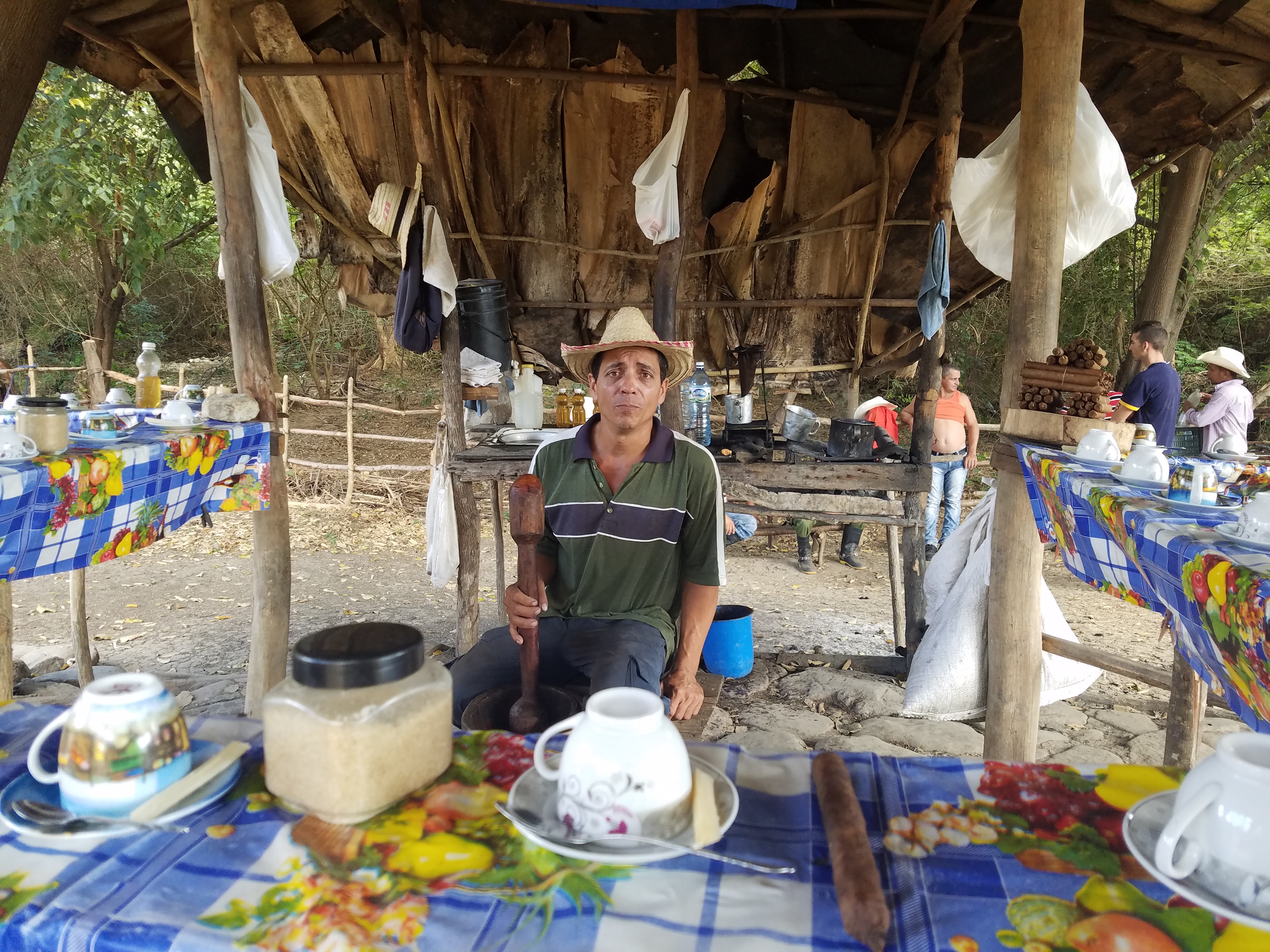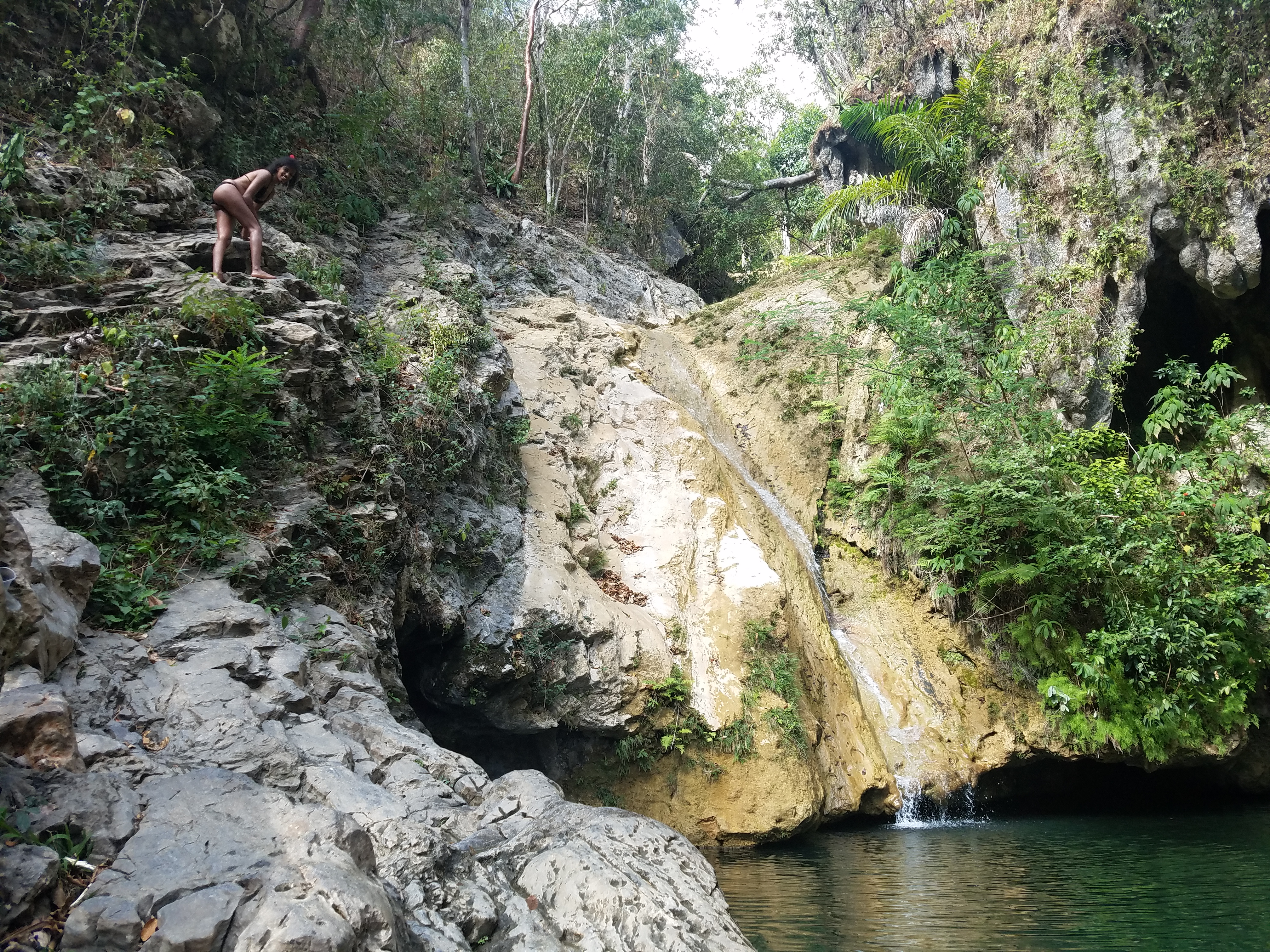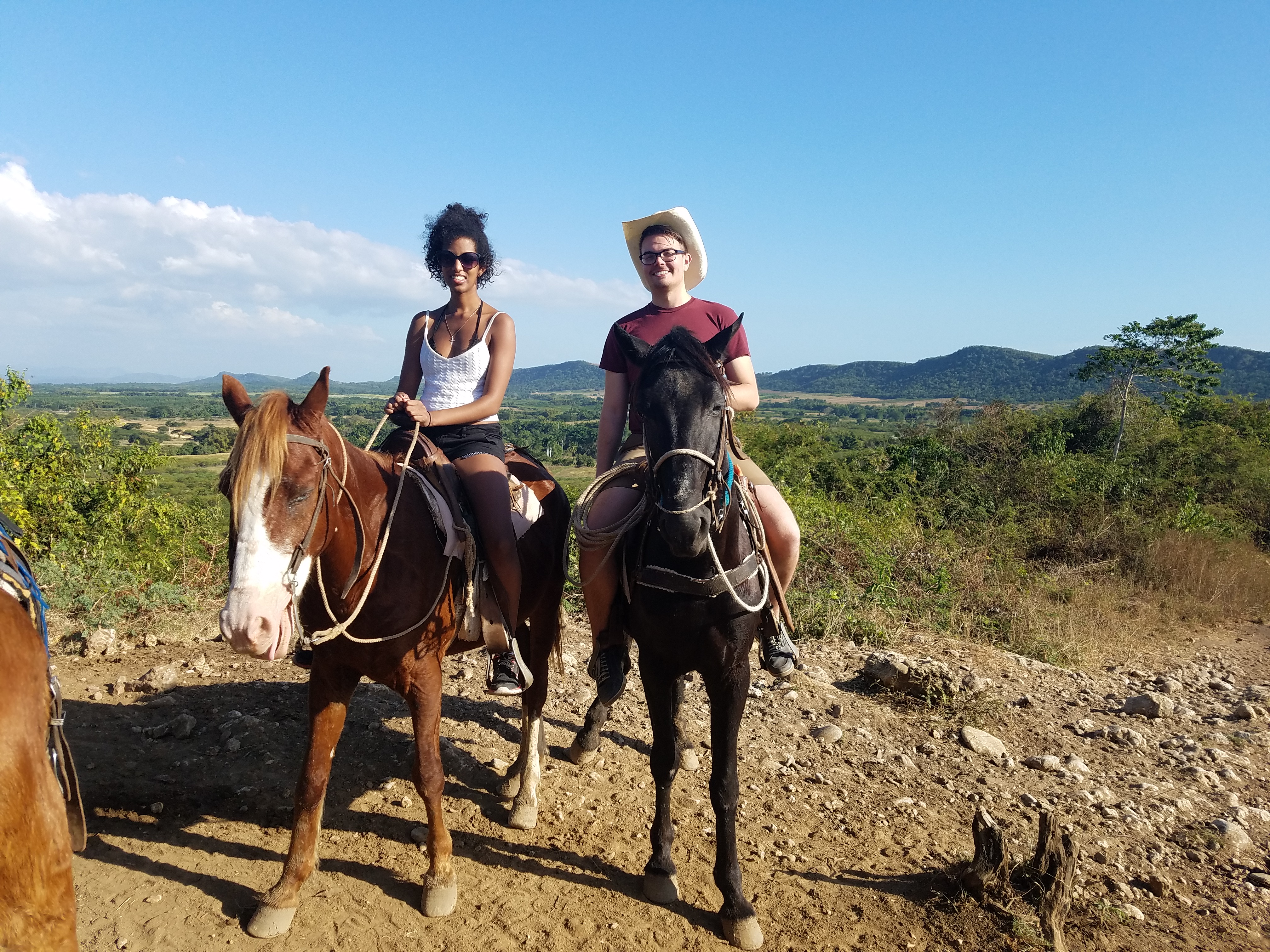 Food in Trinidad
Trinidad was covered in restaurants and it was much easier to find a good place to eat compared to Havana. The best restaurant we went to in Trinidad was "Restaurante Rintintin". The service was great, the people were friendly, and the food was delicious.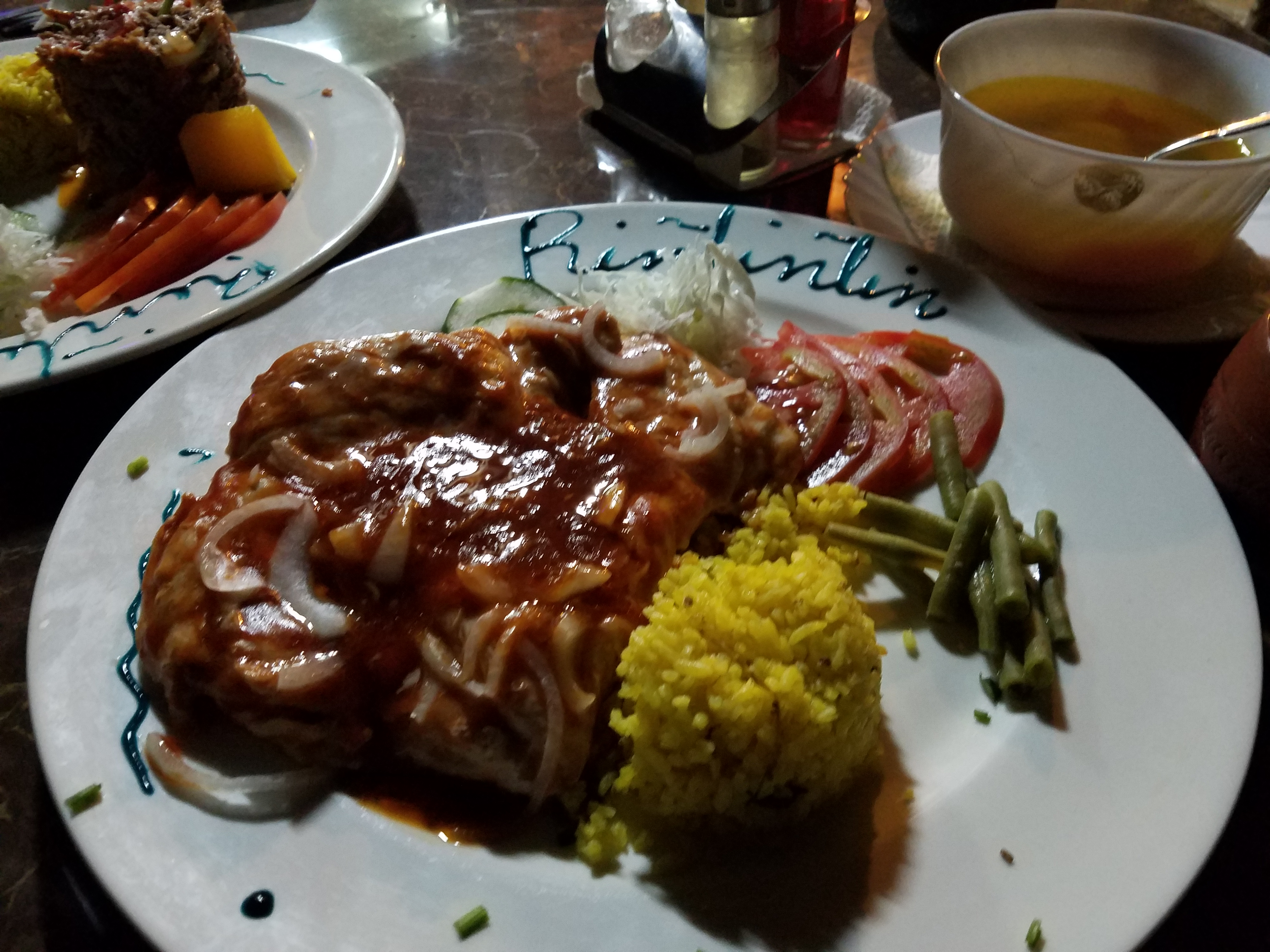 Mojitos are a staple drink in Cuba and you could find them for as low as $1 CUC. If you're paying more than $5 for drinks, you're being ripped off, seeing as you could buy a whole bottle of "Havana Club" rum for the same price.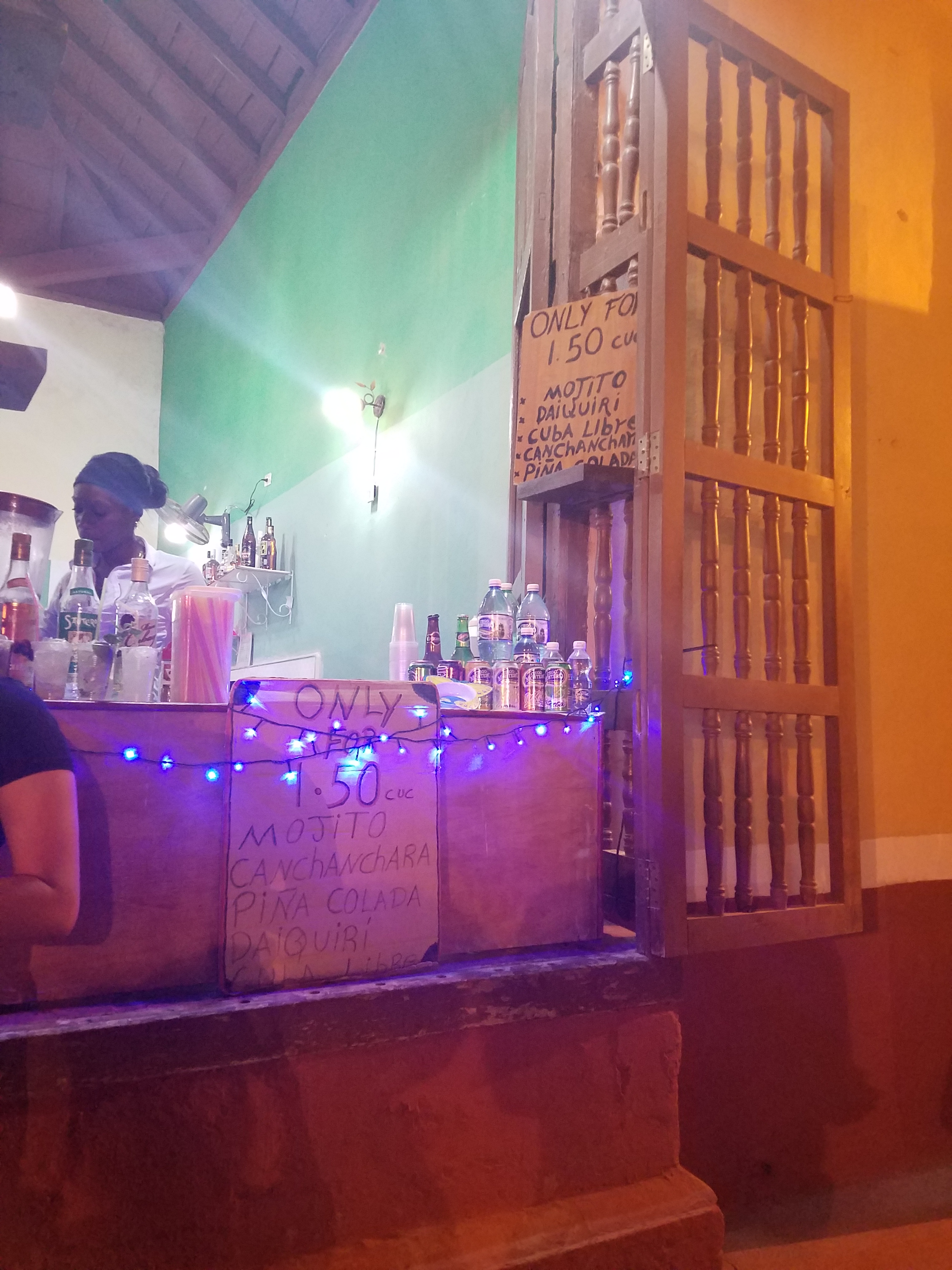 Last Day in Cuba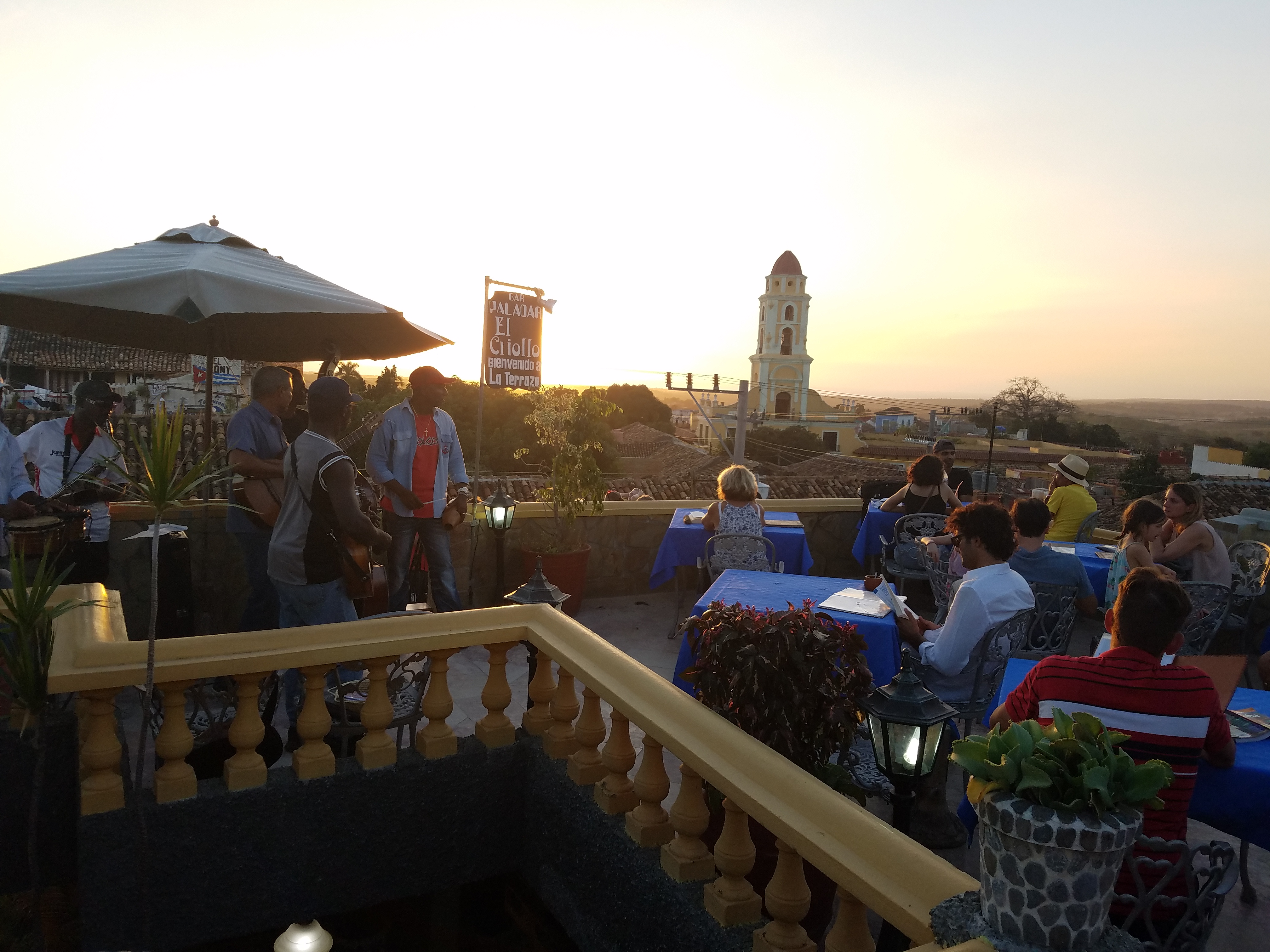 On our last day, our hosts gave us a farewell gift which was something I never got from an airbnb host before, let alone from someone who resides in a poor city like Trinidad. Economically, Trinidad seemed like it had less going for them than the bustling capital of Havana, but no one tried to scam or deceive us during our time there. Everyone we met in Trinidad was genuine and ready to help us when we needed it, and they really appreciated the tourists because of the revenue they brought in to their small town.'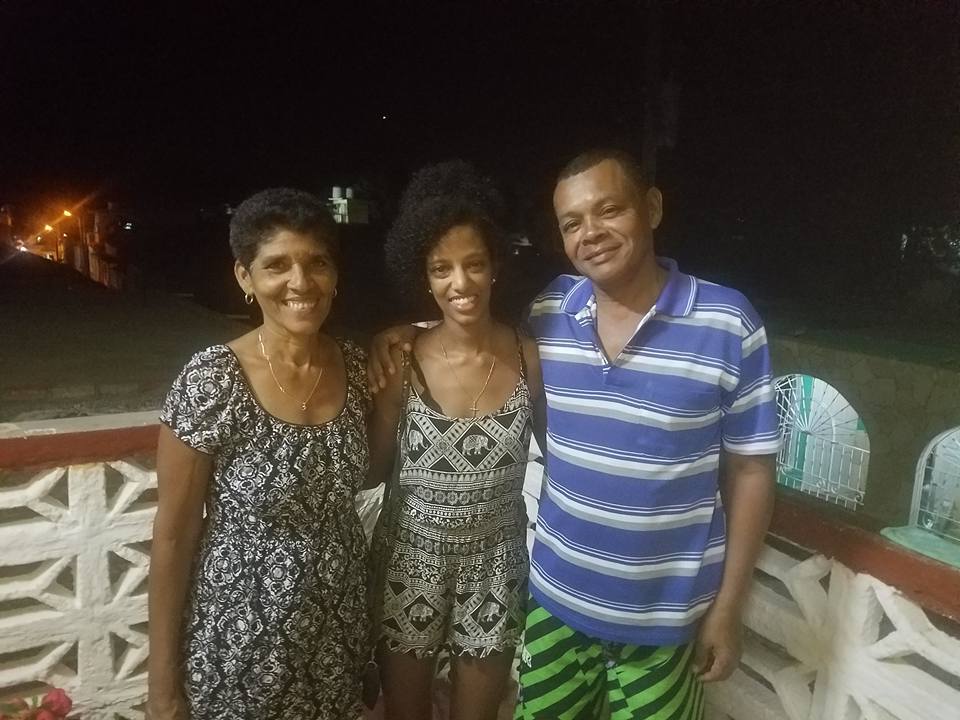 Overall Thoughts on Cuba
I only got to go to Havana and Trinidad, so of course my views don't represent the country as a whole and are relative to personal experience, but traveling to Cuba was not one of the more relaxing trips I've had. It was really exhausting to meet people who were constantly trying to dupe you, or fall into thinking that you met someone who was genuinely interested in striking up a conversation with you, to only then realize they just want you to buy them dinner. I've obviously been to places where people are going to try to haggle you for things because you're a tourist, but it was never to the rate of what I experienced in Cuba. It seemed like everyone was in on the scheme to find any way to exploit you, and speaking Spanish did not deter them from changing their behavior.
Trinidad was a much more relaxed and amiable atmosphere, and I was really glad I chose to include it in my trip.  Even though the small town was packed with tourists, it didn't take away the allure of the city's natural beauty and people, as well as being a peaceful escape from what we experienced in Havana. Before my trip, I bought toiletries that are hard or expensive to come by in Cuba (deodorant, shampoo, toothbrush, etc) and gave them to a family nearby my airbnb. The children were more than thrilled about these basic necessities that we take for granted everyday, and it was a nice reminder that I was visiting a place where the average salary is $20 per month. If I could have done my trip differently, I would have spent a day in Havana, taken a day trip to Viñales, and spent the rest of my time in Trinidad. Cuba is a huge island, and I hope I can return again in the future to explore everything that I missed.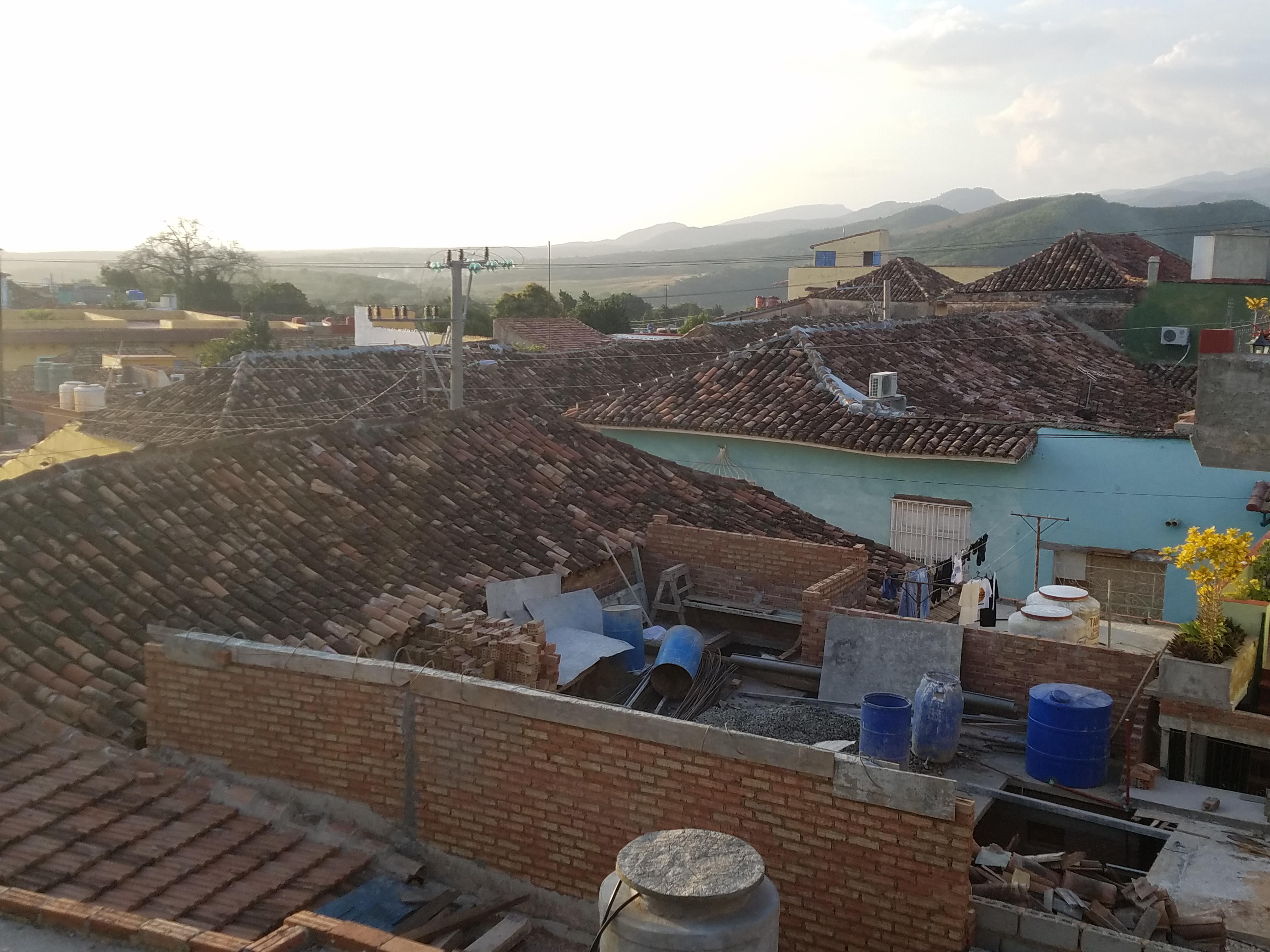 ---
Contact Info for Horseback Riding/Paseos a Caballo
William Mendoza Valmaceda
Tel:41 992114
Cell: 53 592912