It was the day after Thanksgiving, infamously known as Black Friday, where I was browsing for flight deals to…anywhere. That's when I came across a deal on the Norwegian Airlines website for 30% off on any flights. Strangely, the only two destinations that Norwegian flies to from my local airport were Martinique and Guadeloupe. I quickly did a google images search for Martinique, liked what I saw, and bought a round-trip ticket for only $250!
Next step was to find a place to stay. Effortlessly, I found plenty of airbnb's that were affordable and in prime location. Prime location for me was anywhere near a beach.
After doing a little research, I found out that renting a car would be necessary to explore the island. Taxis can be very expensive in Martinique, and you could end up paying close to $100 for a 30 minute ride from the airport.  Through Budget, my friend and I found a good deal for a rental car for the weekend and we were all set for our trip.
**Tip: From personal experience, I found that it's cheaper to get your rental car online in advance, than in the airport. There are also many promo codes you can find online by doing a simple google search for discounts. Also, don't forget to ask for an automatic if you can't drive manual!
Day 1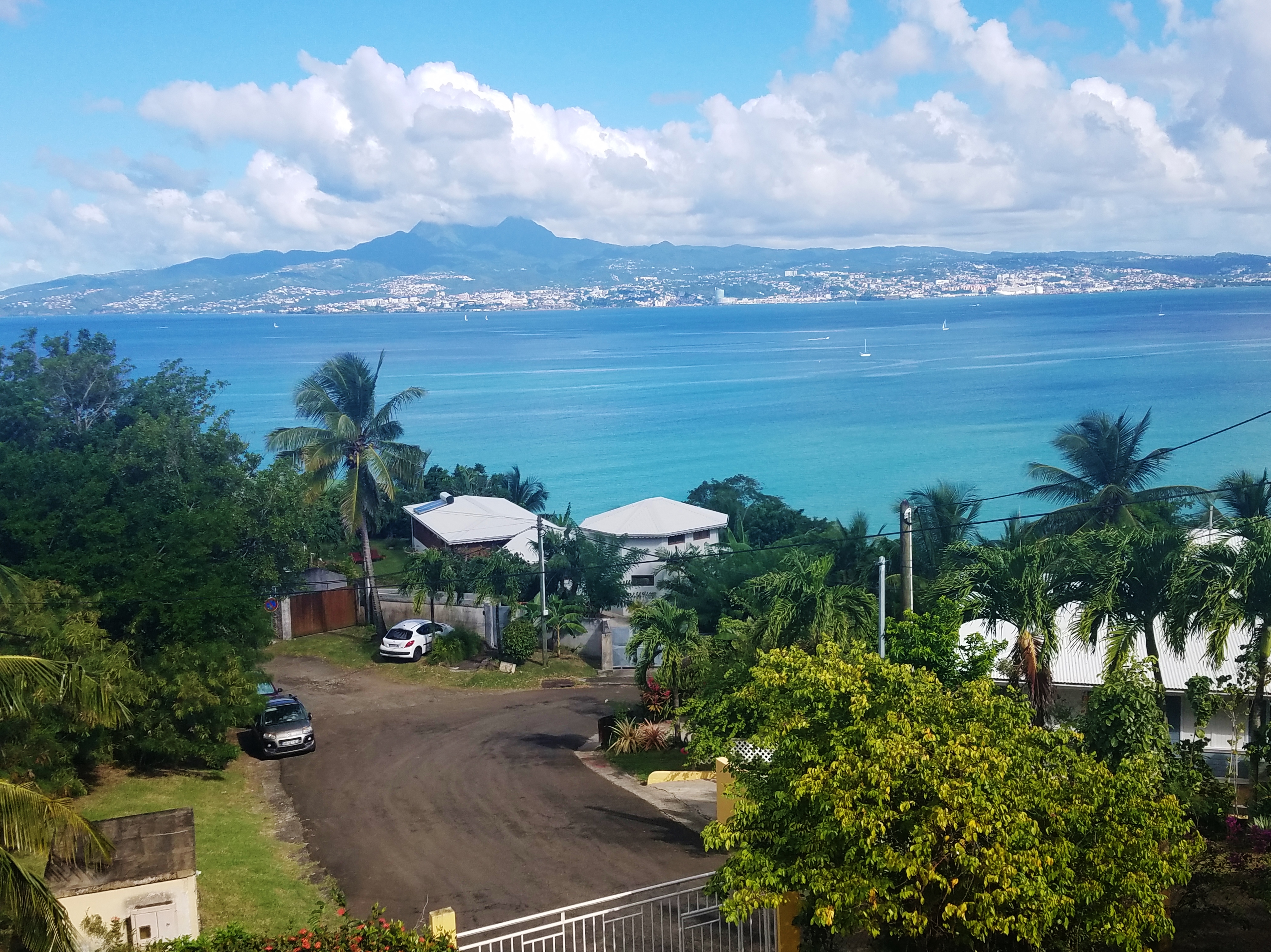 After a quick 4 hour flight, we arrived in Fort-de-France Airport a little after 6pm . To our luck, "pre-carnival" was being hosted in Les Trois Illets- the city we were staying in, so there was a bit of traffic on our way to our airbnb.
Driving in Martinique was quite easy and the roads are in excellent condition. When we arrived to our airbnb, we were greeted by our hosts-Marta and Paul.  They had dinner prepared for us along with a strong cup of…..I'm not sure, but it was strong. Marta spoke French, Spanish, and a little English so there was never a dull moment when trying to communicate with each other.
Our airbnb made me feel like a celebrity. I never stayed in a place with such a breathtaking view and couldn't believe that this was everyday life for them. Since it was already dark, we decided to walk to the closest beach and spend our first night there. My knowledge of french is little to non-existent but everyone understood me when I said "Mojito" so I was set. Our first night ended with good drinks, island music, and nice french people-what more could you ask for?
Day 2

                                                  Drive to Fort-de-France
The next day we decided to go to Fort-de-France, the capital, and later explore the north of the island which is known for its black/volcanic sand beaches. From Les Trois Illets, you can get to the capitol by taking a ferry which I believe was around 7 euros roundtrip. Since we already had a car, we opted to drive since it allowed us to explore the island with ease. Fort-de-France was a cute little town with shops, restaurants, and markets. We found a market in the city center that sold everything you could possibly think of-food, clothes, toys, and…homemade rum. We got to sample the different flavors before buying and settled on bottles of mango and ginger rum. After exploring the capital we drove up to Saint-Pierre which was about an hour away.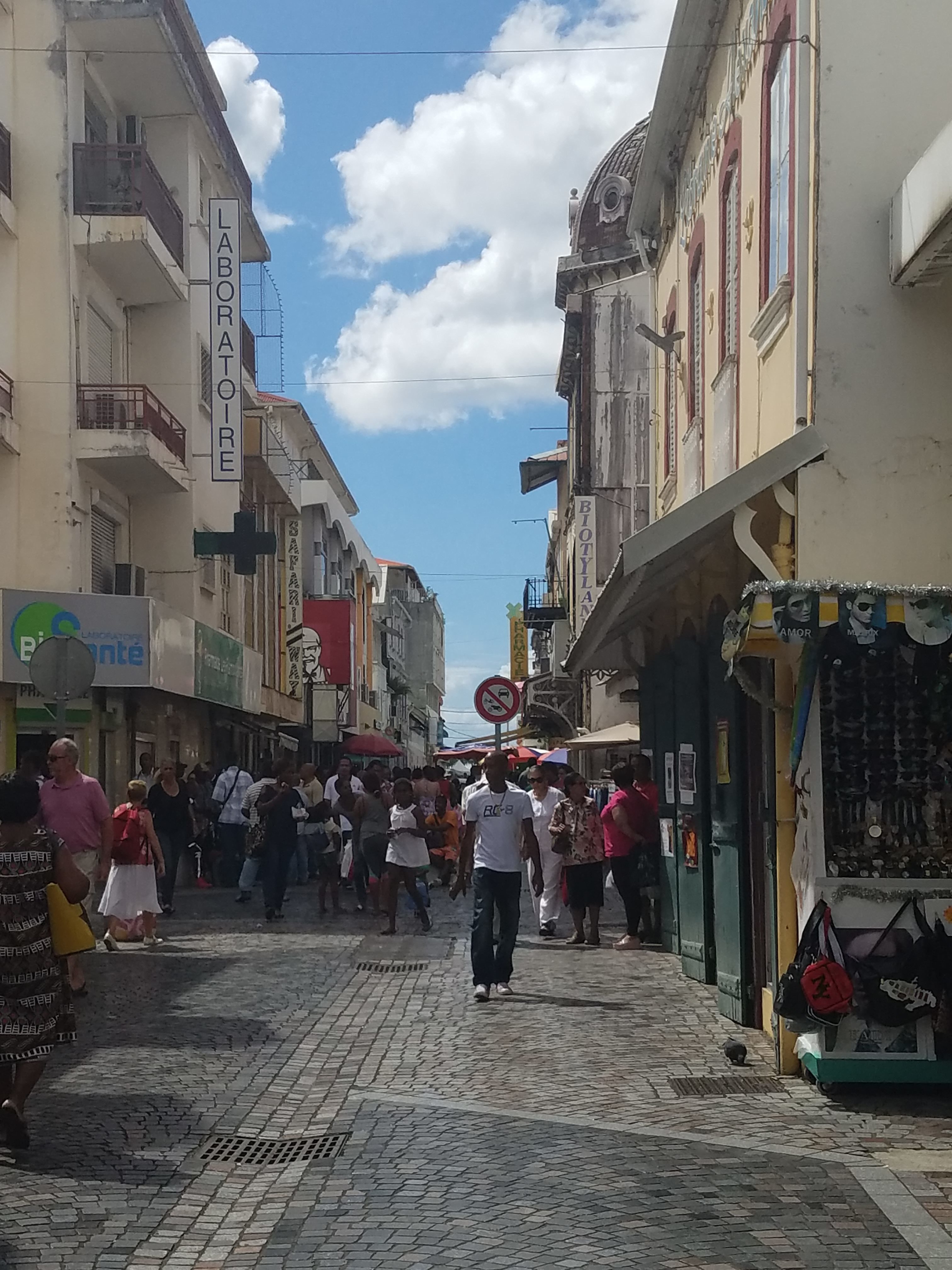 The black sand beaches were real! With Mount Pelée in the background and the beach being pretty secluded for the most part, it felt like you were in some alternate perfect universe. Mount Pelée is a semi-active volcano that completely destroyed the city of Saint-Pierre in 1902 when it erupted. Today, you can hike up the mountain and get a magnificent view of the island if you can manage to get up there on a day when it's not cloudy or raining. Because of these reasons and shortage of time, we decided to admire the mountain from afar.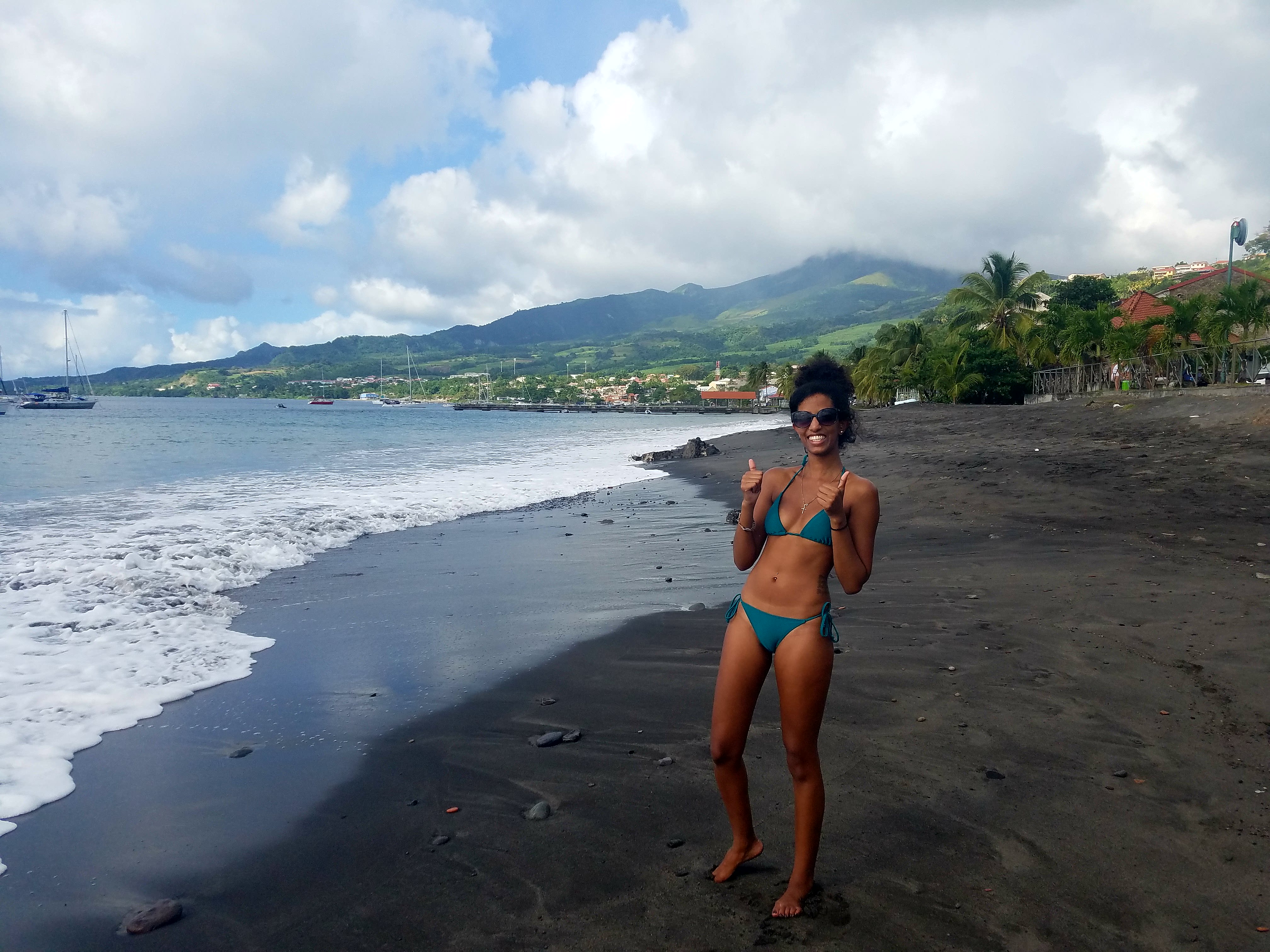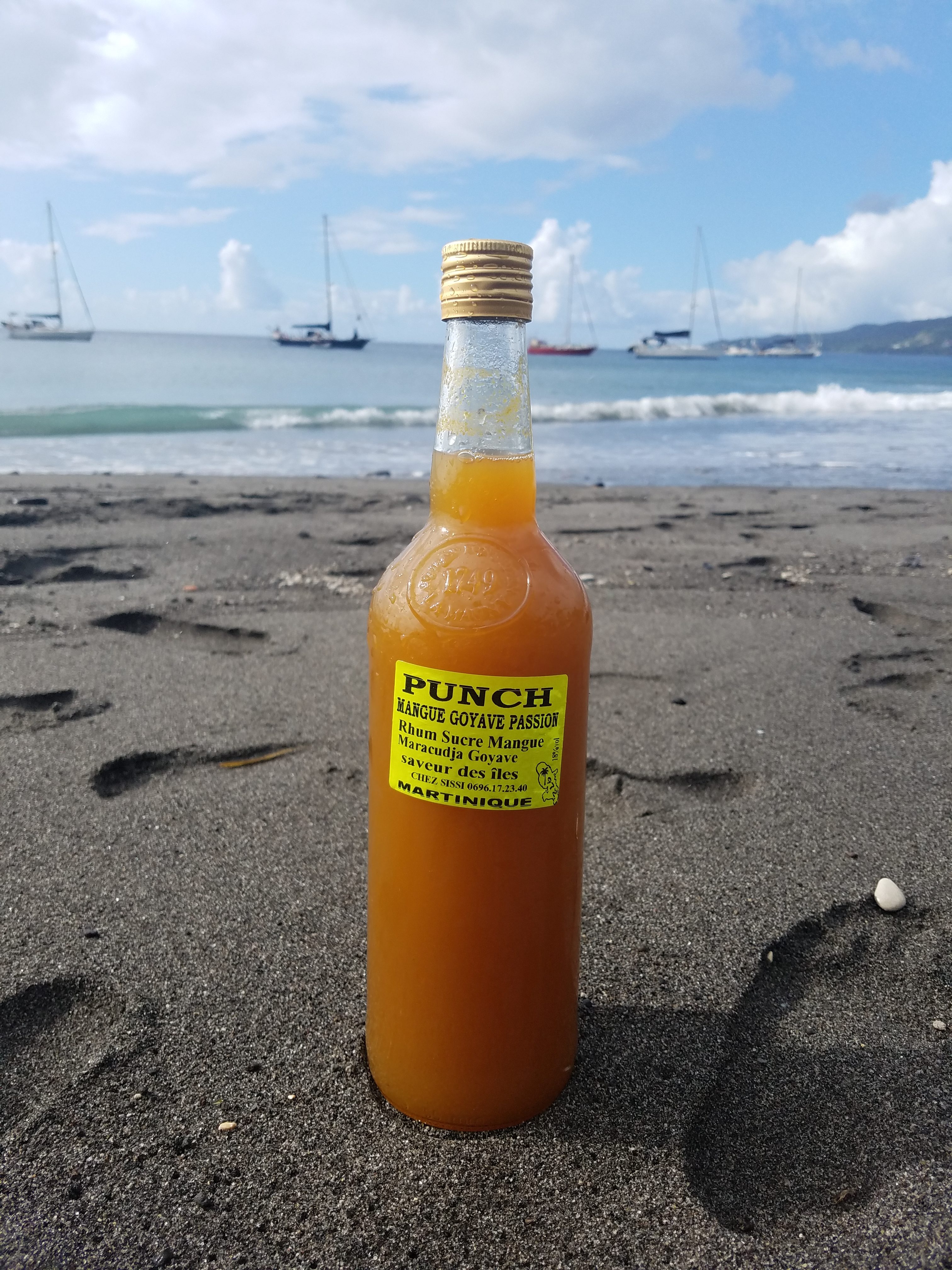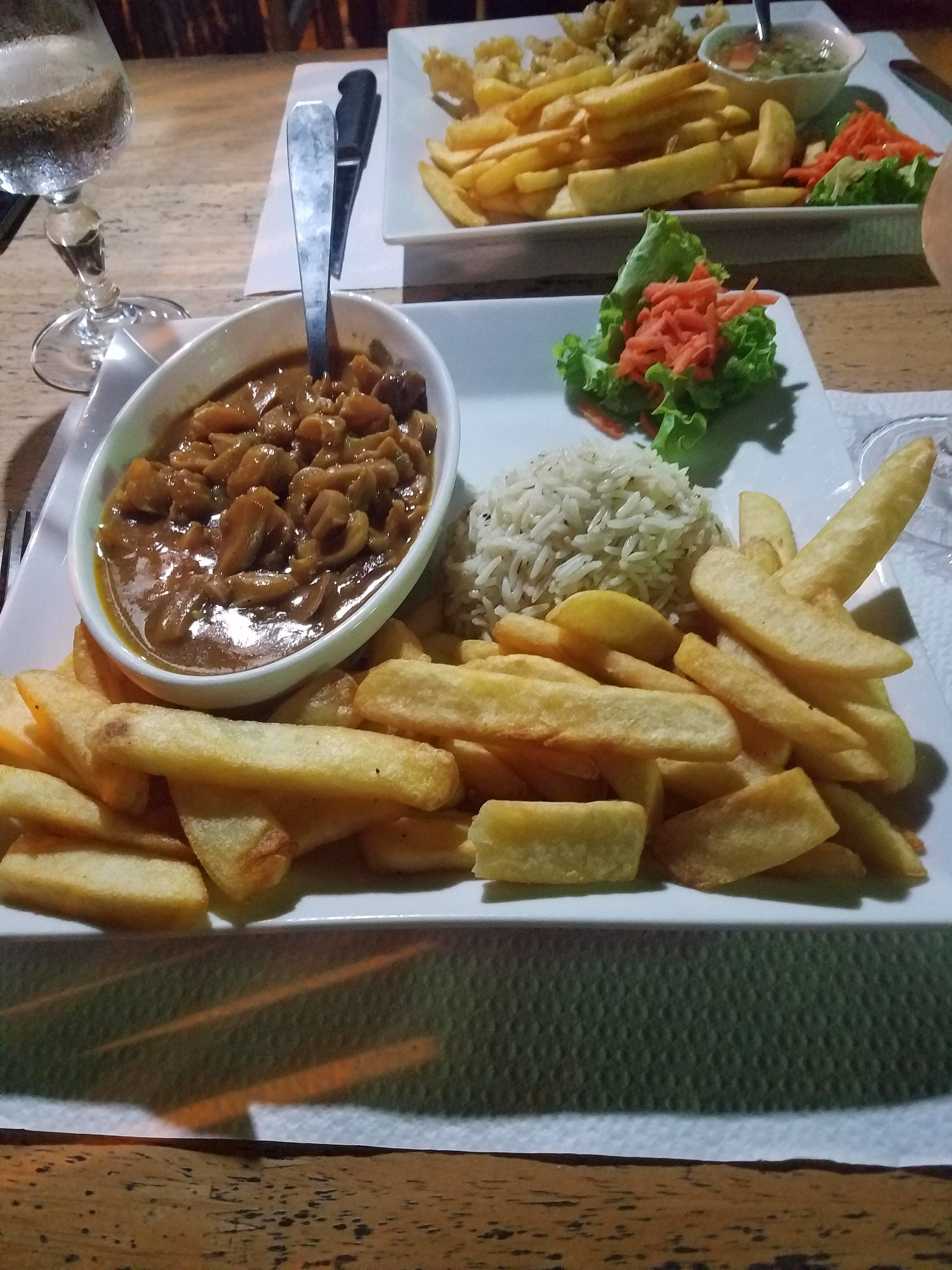 Day 3
On our last full day of the island we decided we would go to the south of Martinique, which is known for some of the island's best beaches. Our host gave us a great tip and told us to drive along the coastal route to have a scenic drive of the south.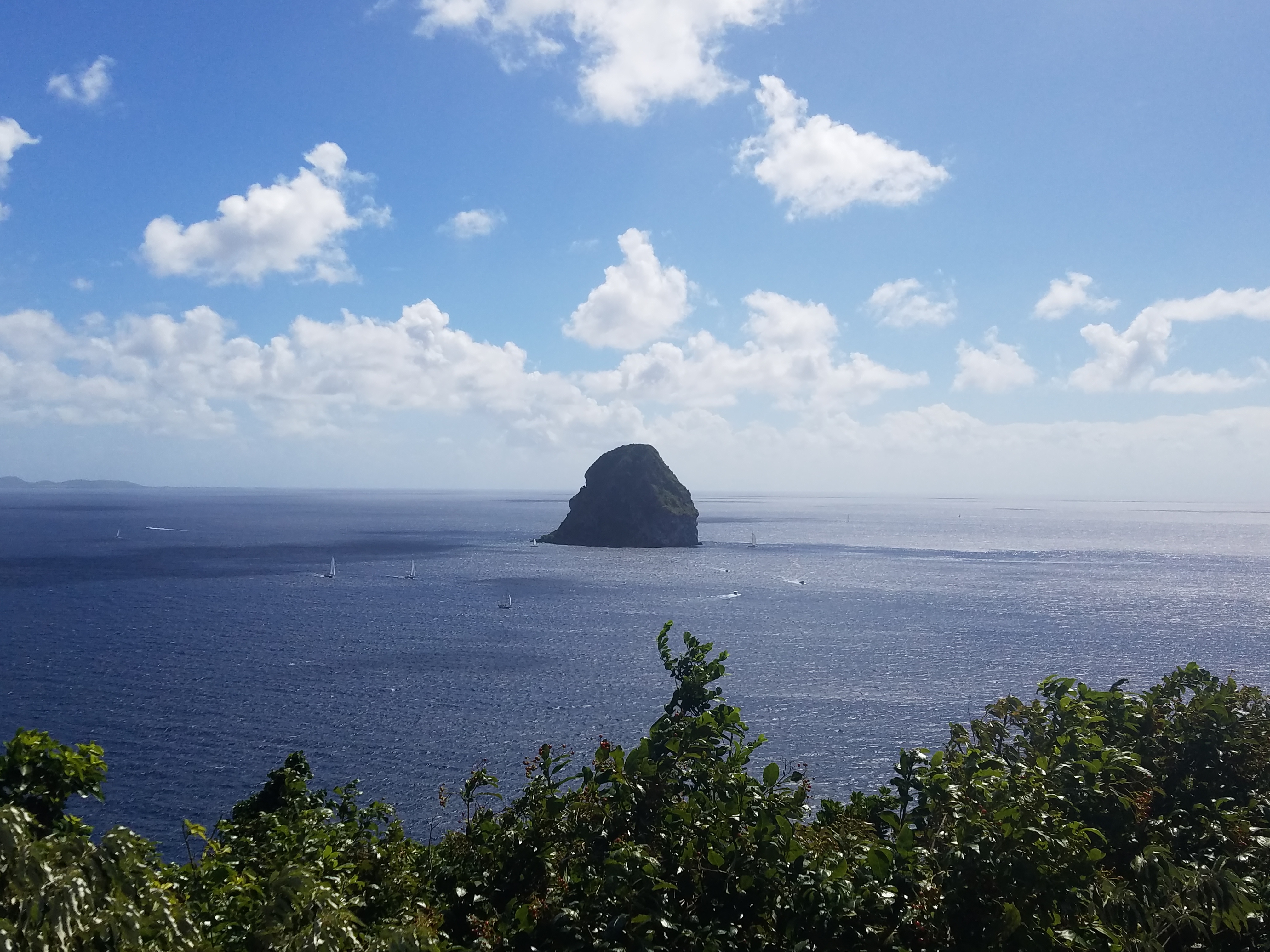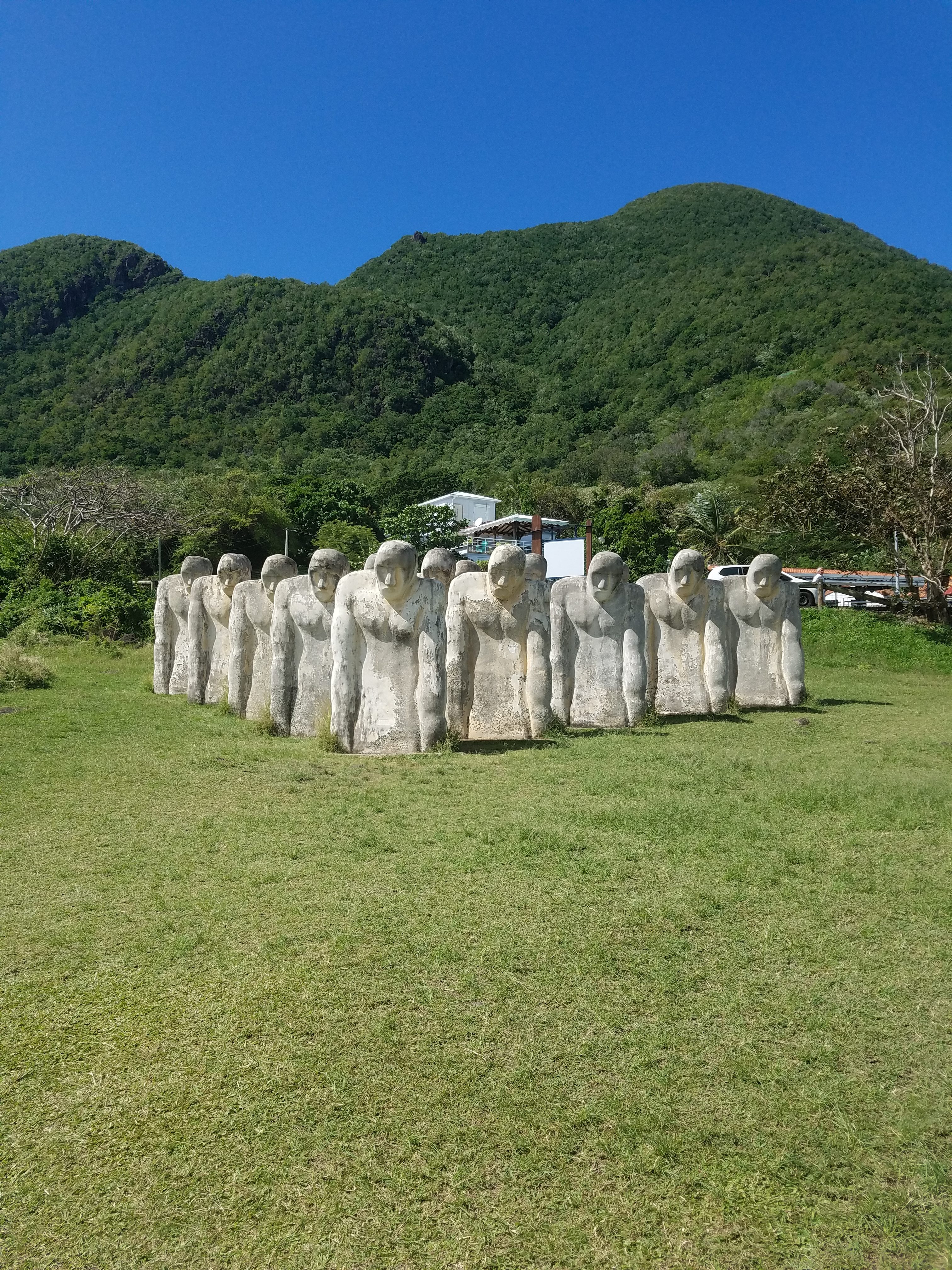 We planned to visit three different beaches that day, but ultimately, the excess of rum left us stuck on Les Salines beach-not a bad place to pass out in. Our host warned us beforehand that this is one of the most crowded beaches in Martinique. Not sure if I came on a less busy day or because my definition of crowded are the beaches in Ocean City, MD, but this beach surpassed my expectations in every way. Miles and miles of white sand surrounded by palm trees that we used for shade from the hot sun. This was truly the best way to spend our last day on this remarkable island.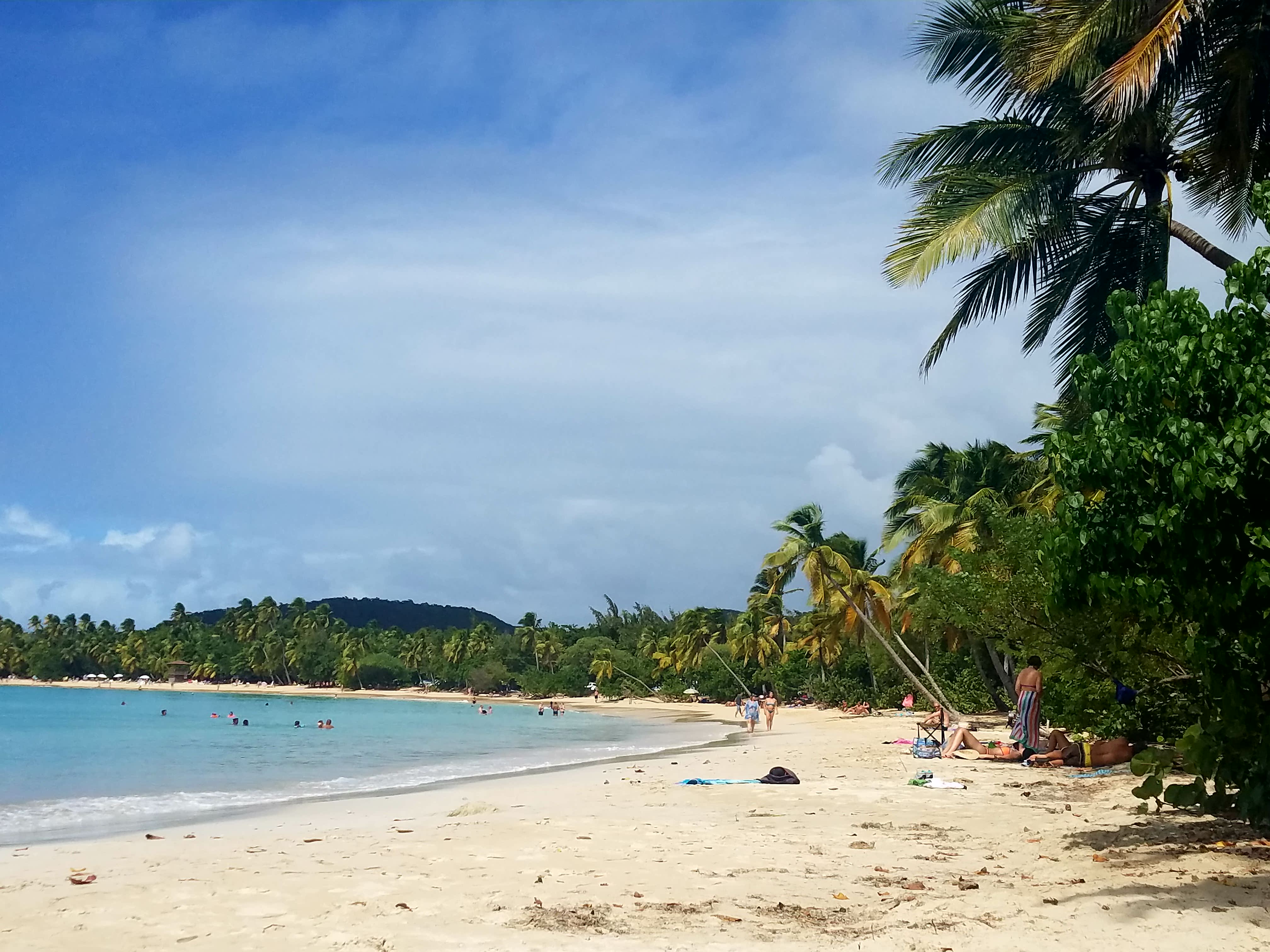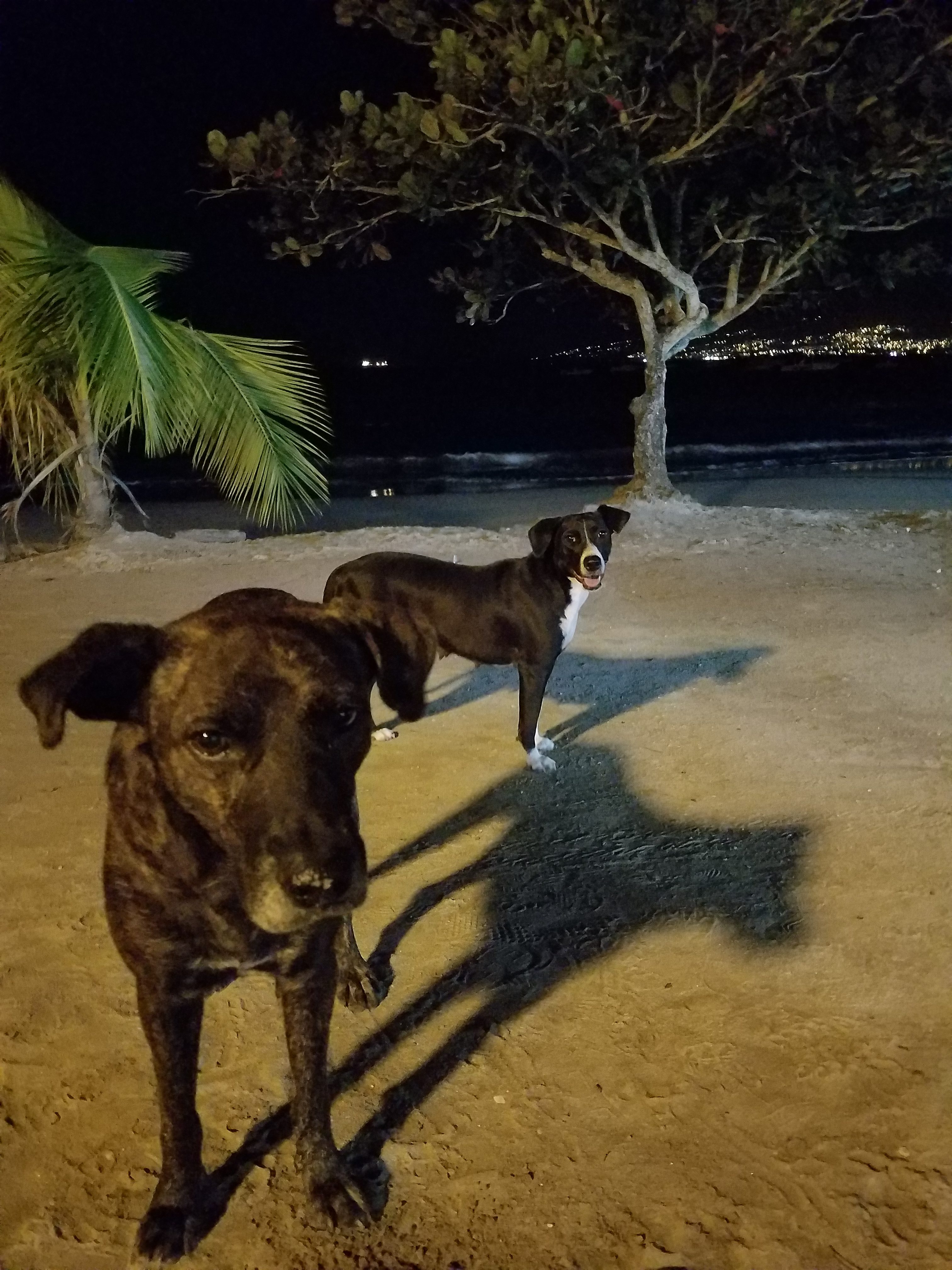 New friends
Overall Thoughts on Martinique
10/10. Martinique is a huge island and it's impossible to see everything in a couple of days, so my trip by no means represents the island as a whole. The island has such a diverse landscape with endless activities to do-scuba diving, hiking, canyoning, as well as a lot of history which I didn't have time to delve into. I was looking for somewhere cheap, warm, and not too touristy to escape to in the middle of the bitter January cold, and Martinique satisfied that. Most importantly, I would like to thank our great hosts for their hospitality and their invaluable advice that we could have only received from a local. Looking back, the main reason this trip was perfect was because of our gracious hosts.
Helpful Tips
Remember that Martinique is a French island so they use euros and speak…yes French! Even knowing simple phrases will help your trip go by much smoother than knowing nothing.
The weather in Martinique is quite unpredictable. It could rain for 10 min and be sunny the whole day or the other way around-so don't let your weather app deter you from doing anything! Many times when it did rain, we were under a cloud and it would only last for a short time and then go right back to being sunny.
All the food we ate in Martinique was really really really good. Don't be afraid to try the street food because that was probably where we had some of our best meals.