1. Catedral de Sevilla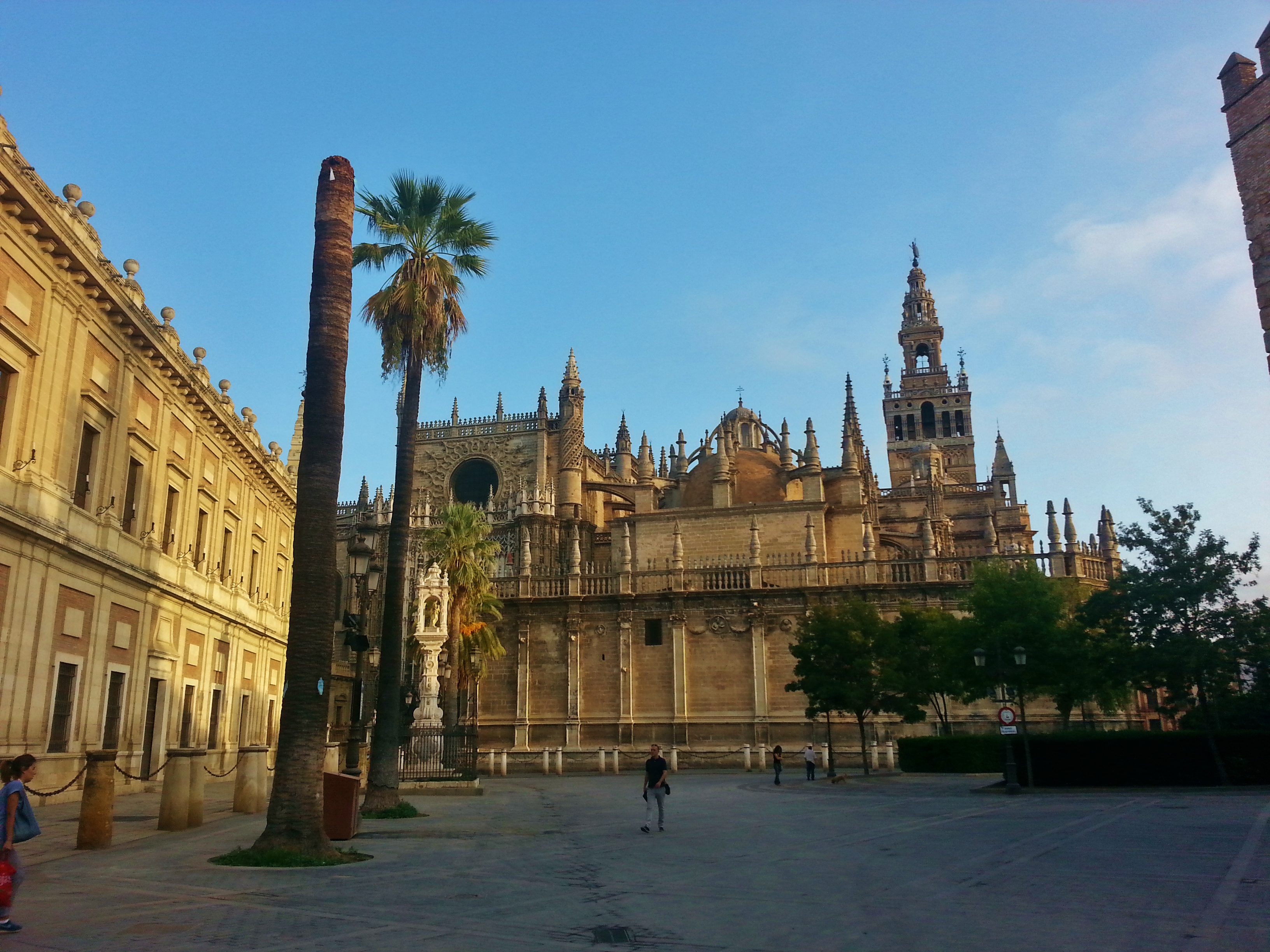 One of the largest and oldest Gothic cathedrals in the world, the Sevilla Cathedral is a must see during a visit to the Andalusia capital. This church was completed in the 16th century, and was built to demonstrate the city's wealth at the time. The church is filled with a lot of history and artifacts (including the mausoleum of Christopher Columbus) so it is highly recommended to include an audio guide as part of your tour (only 3 euros).
***Tip: Want to see two impressive churches for the price of one? Head to the church of El Salvador and request a combined ticket to get entry into both churches. This allows you to skip the long daunting lines of the Catedral de Sevilla and you get to visit two amazing churches!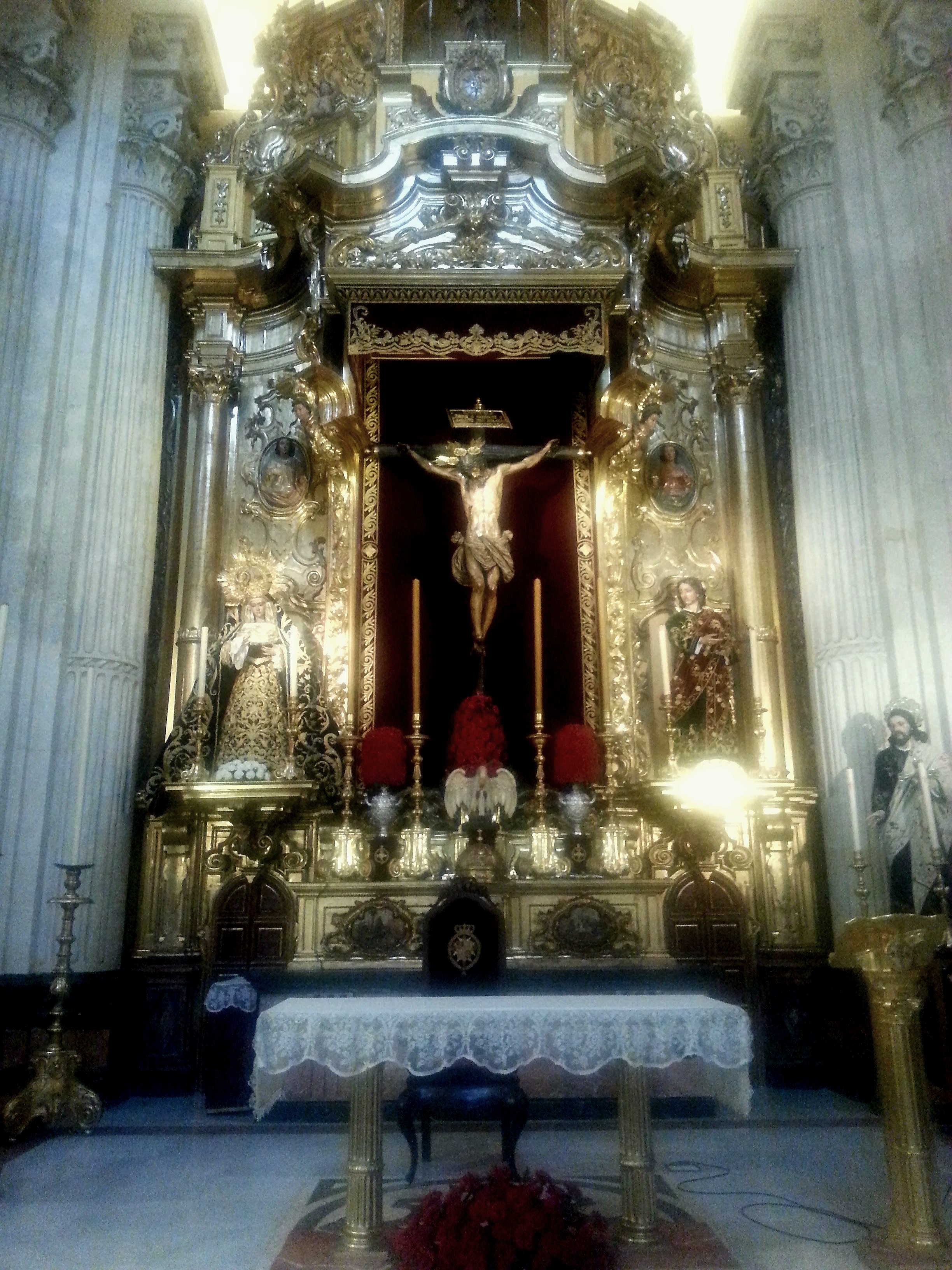 2. Giralda Tower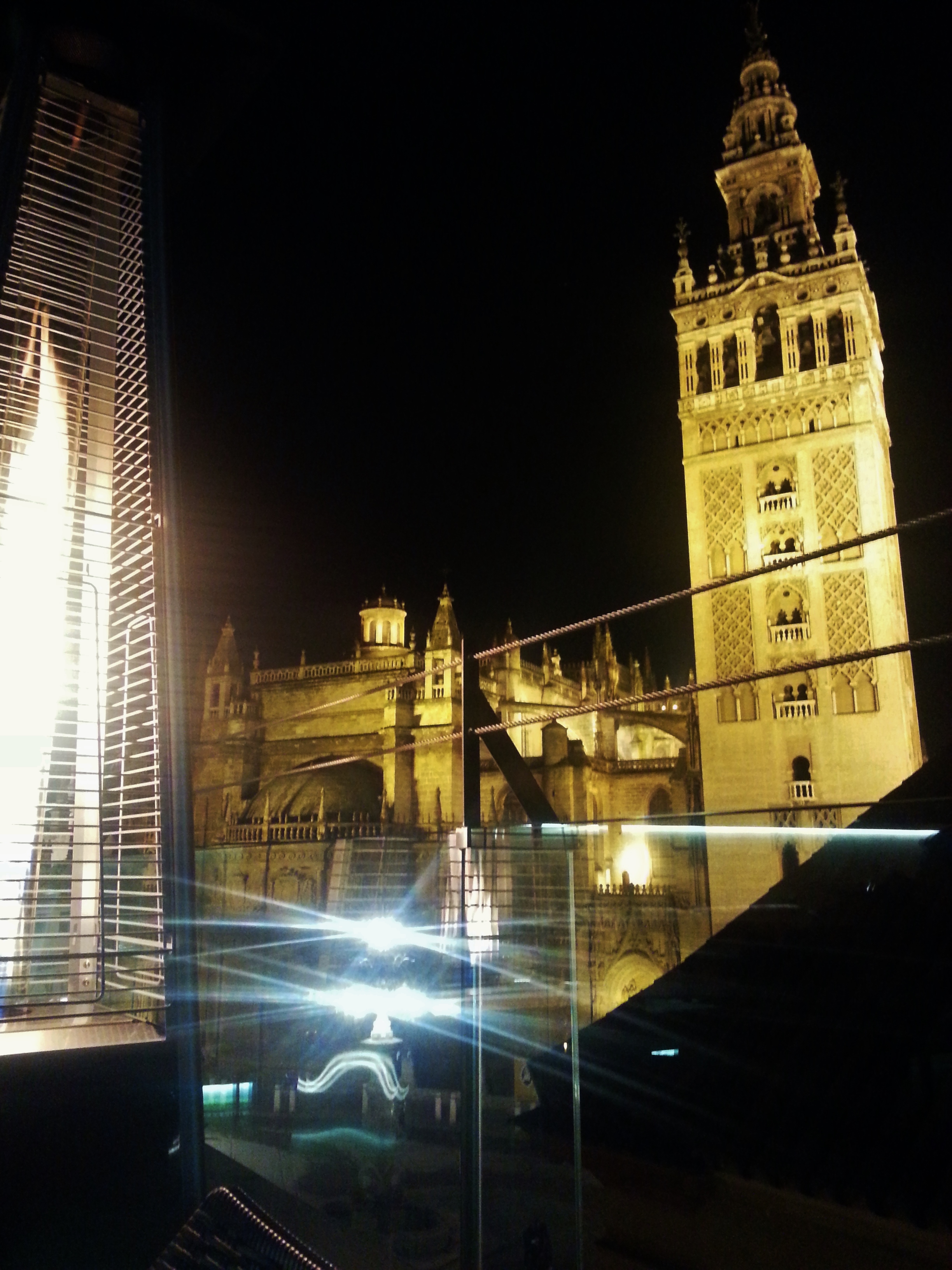 Adjacent to the cathedral, is the Giralda tower of Sevilla. This moorish built bell tower was constructed between 1184 and 1197 and is 342 ft high. Once at the top, you can get a complete panoramic view of Sevilla. Admission to the tower is included with your ticket to the cathedral.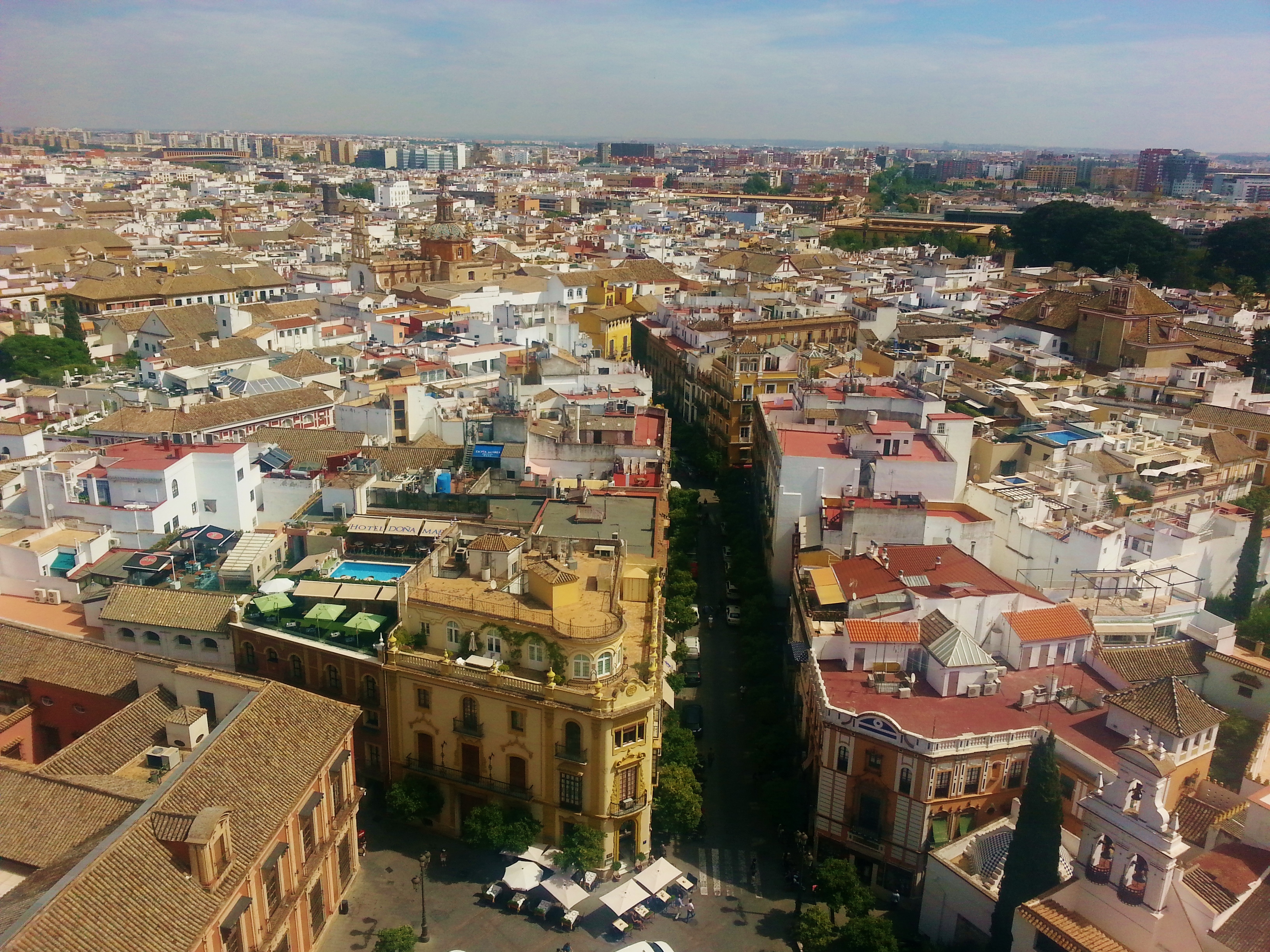 3. Real Alcazar de Sevilla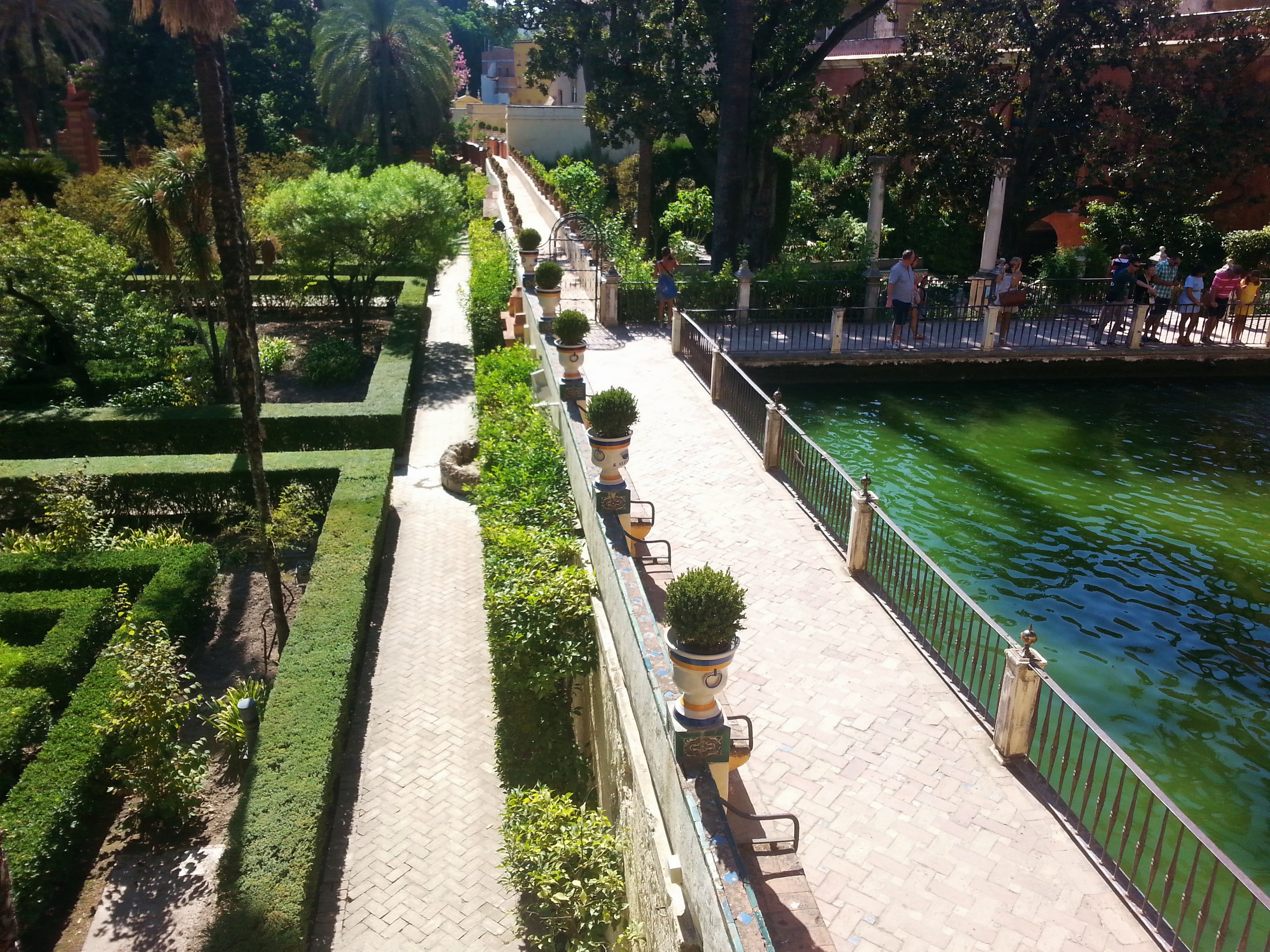 The Royal Palace of Sevilla. This breathtaking, intricate fuse of Arabic and Spanish design is seen throughout all of the palace's artifacts and architecture. The royal palace is still in use today and was marked as a UNESCO World Heritage Site in 1987.  You could really spend all day in this complex and still not run out of things to see. Any game of throne fans? The royal palace was used to film scenes for the Palace of Dorn and the Water Gardens.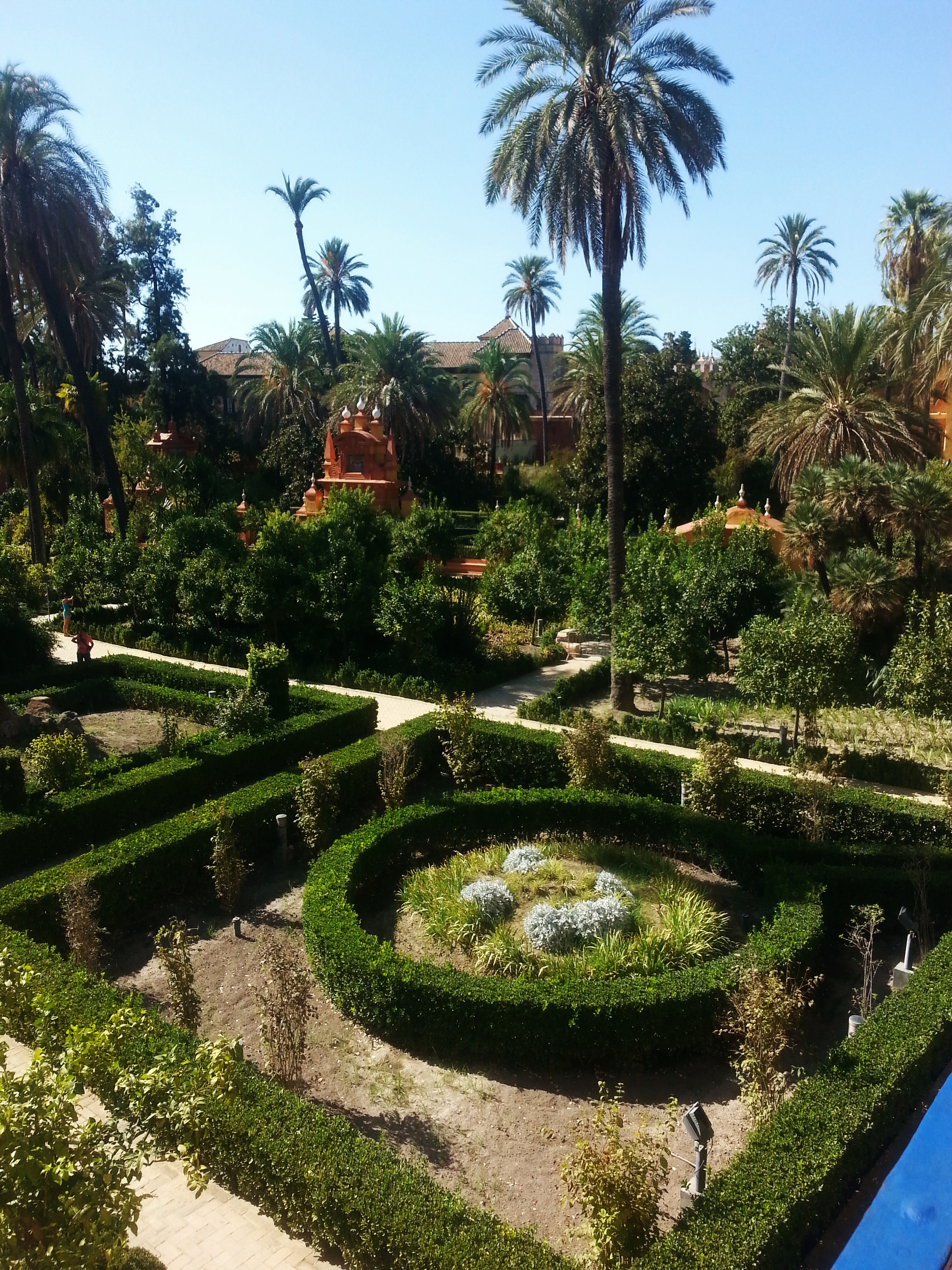 4. Plaza de España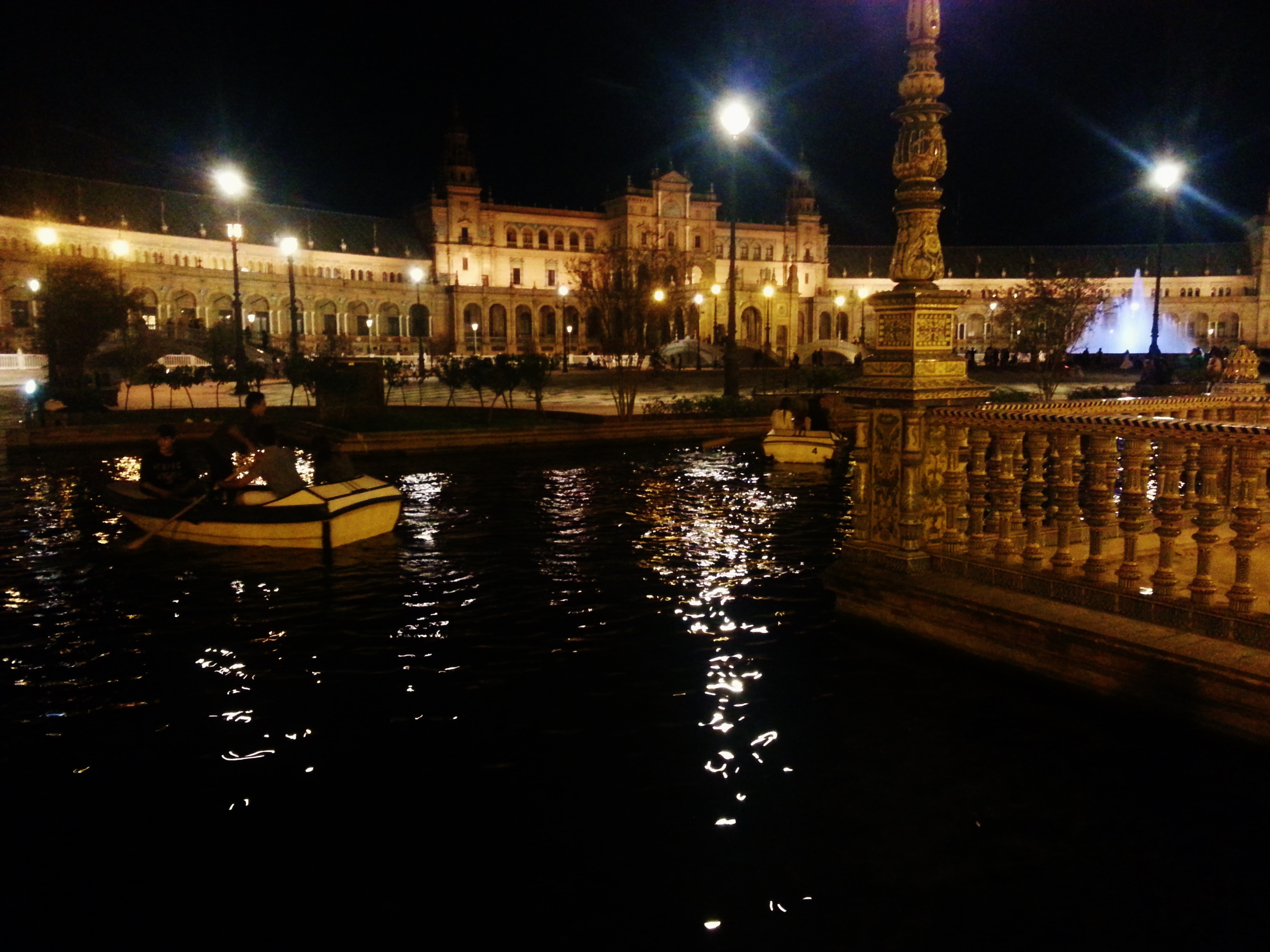 Plaza de España, located in Maria Luisa Park, is another fascinating work of architecture that covers 494,410 sq ft of space (it's huge). The plaza is covered with brightly decorated ceramics and has been used as a popular location for films in the past (see: Star Wars: Episode II – Attack of the Clones). Today, Plaza de España is used for housing government offices as well as a place for vendors to sell their souvenirs to tourists. For 5 euros, you can also rent a boat and ride around the canal that goes through plaza.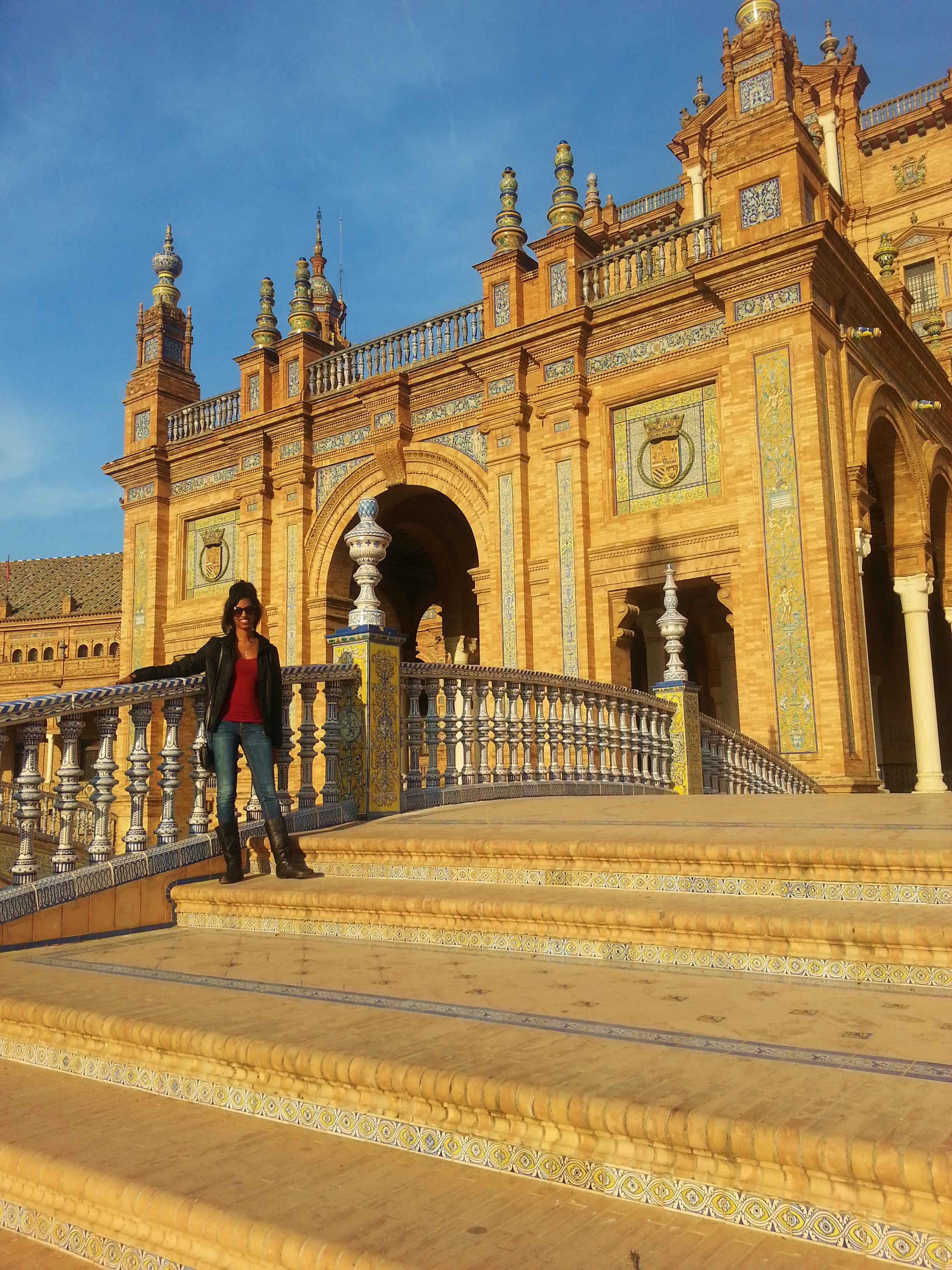 5. Triana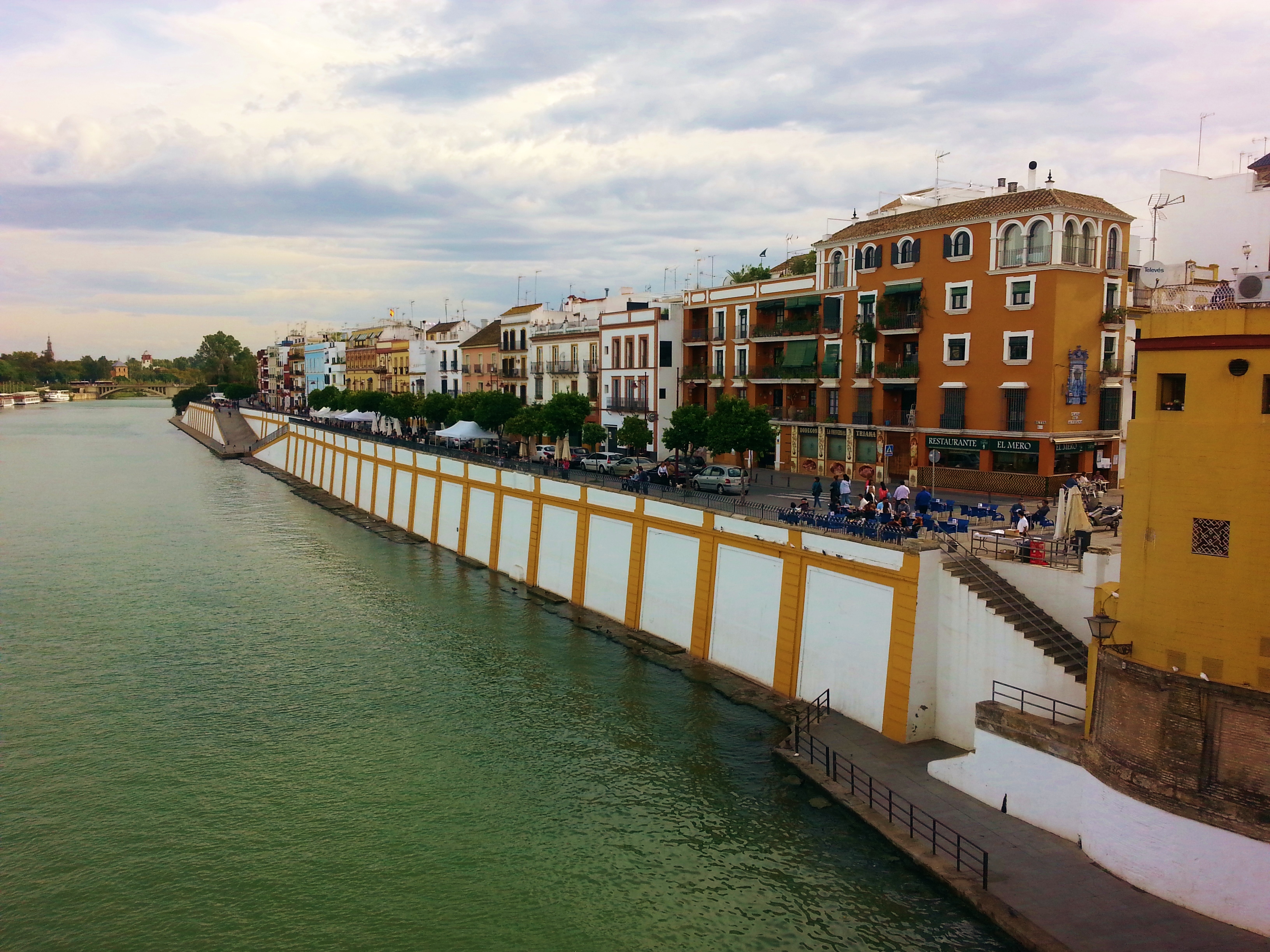 Located just across the Guadalquivir River, you'll find the best neighborhood in Sevilla (and I'm not just saying that because I lived there). Triana has a culture of its own and it gives you a taste of what a real neighborhood in Sevilla looks like. Triana is a place filled with restaurants, bars, and live music and you can pretty much can find anything you're looking for in this neighborhood. It's a great place to meet locals and escape from the more touristy parts of Sevilla.
6. Attend a soccer game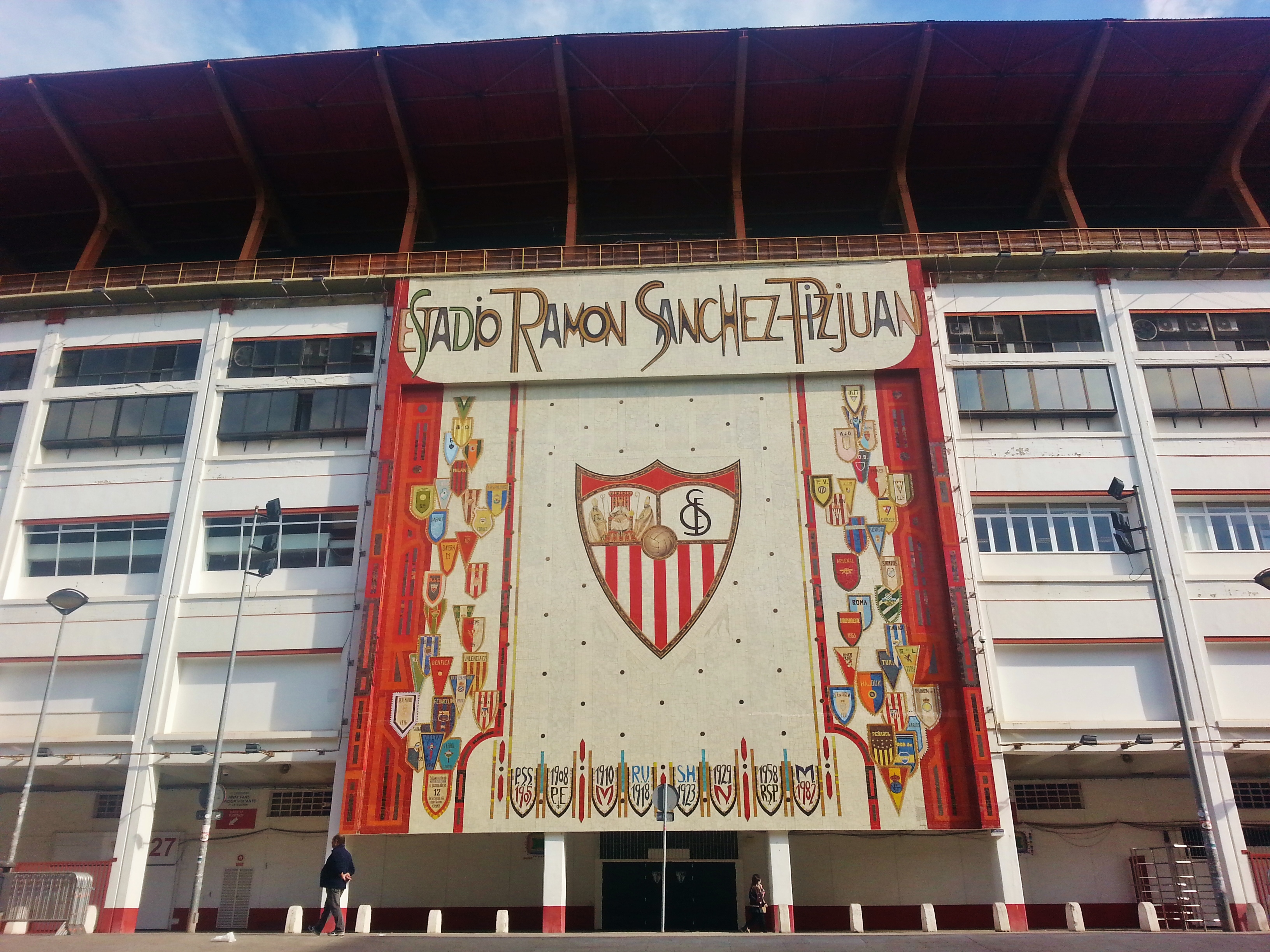 When in Spain….you go to a fútbol game. Located in the Nervion district, Sevilla FC's Ramón Sánchez-Pizjuán stadium houses some of the most passionate soccer fans in the world. You can also take a tour of the stadium and learn more about Sevilla's team history. If you're trying to catch a game against some of the big Spanish giants (Real Madrid, Barcelona, Atlético Madrid, etc) be sure to secure your tickets early.
7. Setas de Sevilla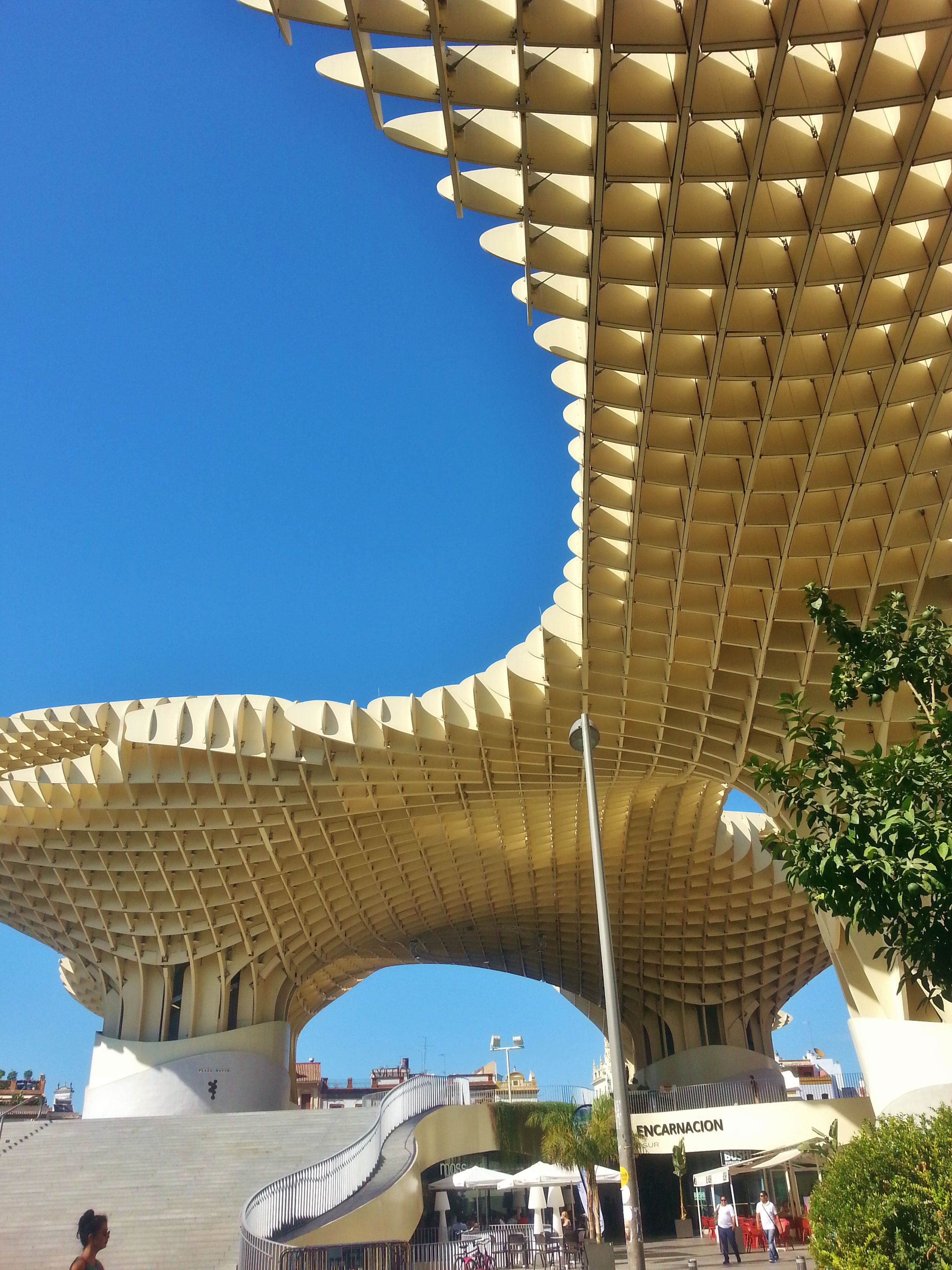 Looking for another panoramic view of Sevilla that isn't the Girlada tower? For only 3 euros, you can go up this mushroom-like wooden structure and see the whole city from every angle. Best time to go-at sunset!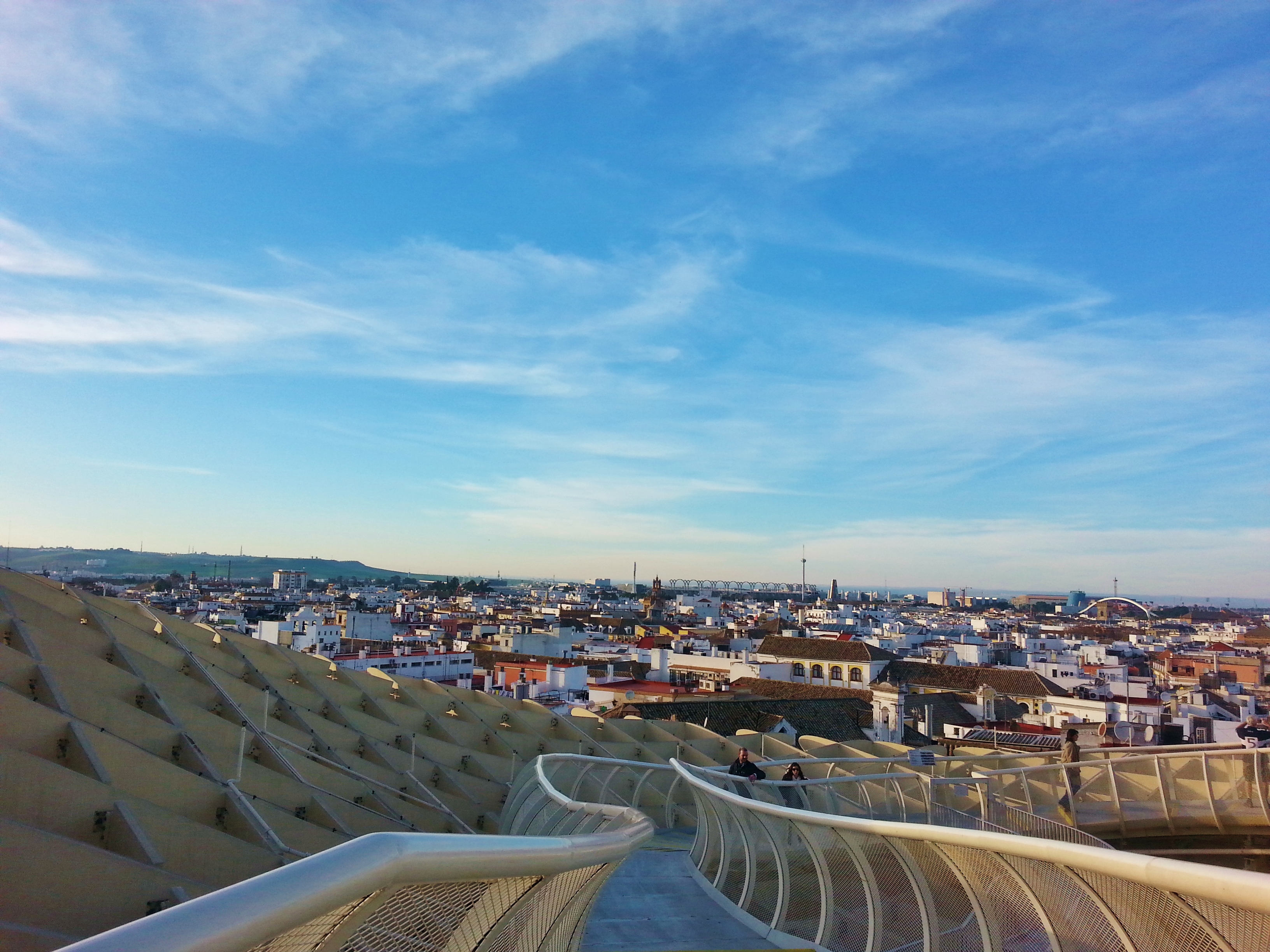 8. Parque de Maria Luisa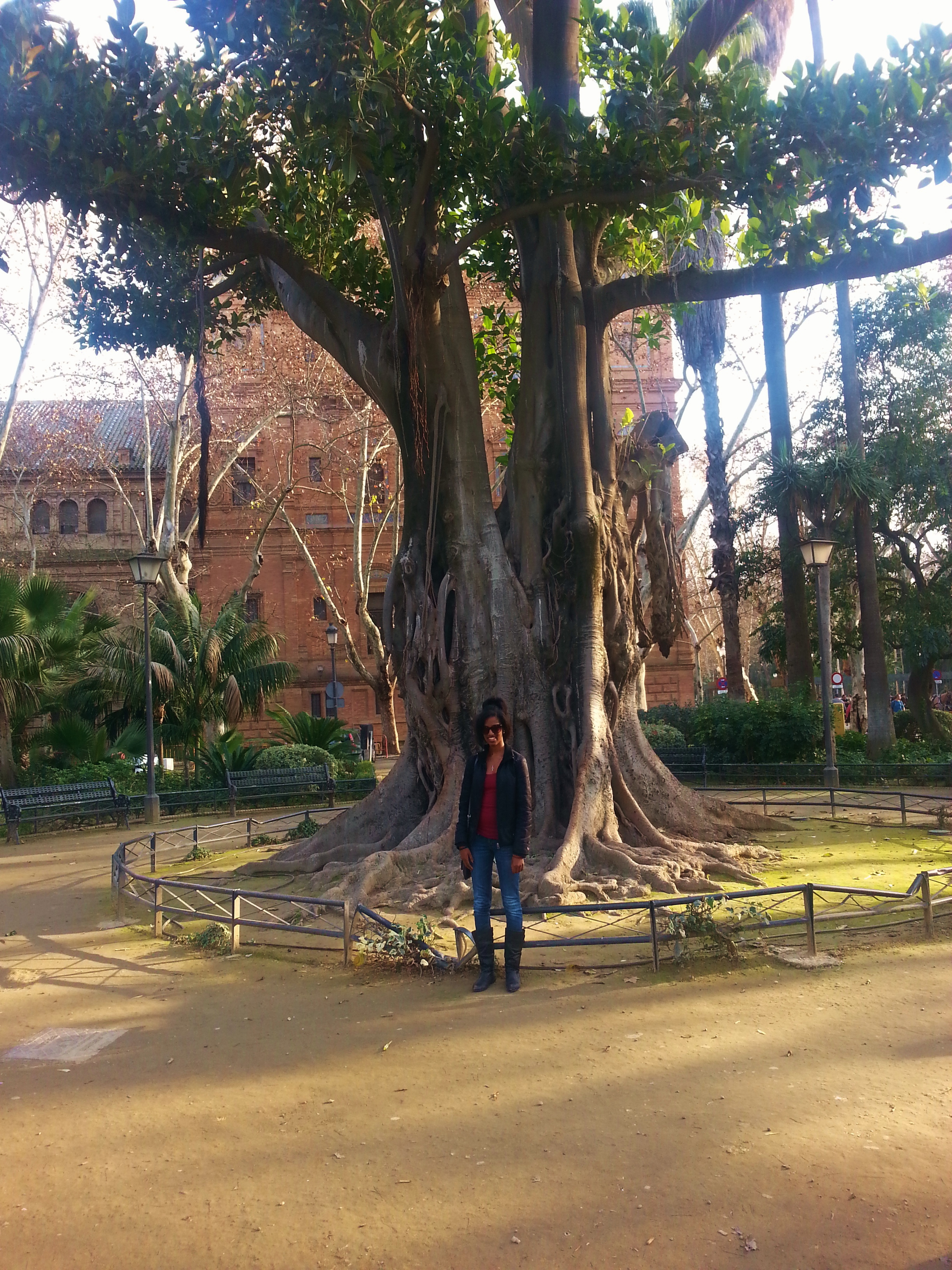 Although there are many parks in Sevilla, my favorite one without a doubt would have to be Parque de Maria Luisa. Located right next to Plaza de Espana, the park is abundant with flowers, plants, orange trees, and wildlife. It's also a great place to catch some shade from the intense Sevilla heat.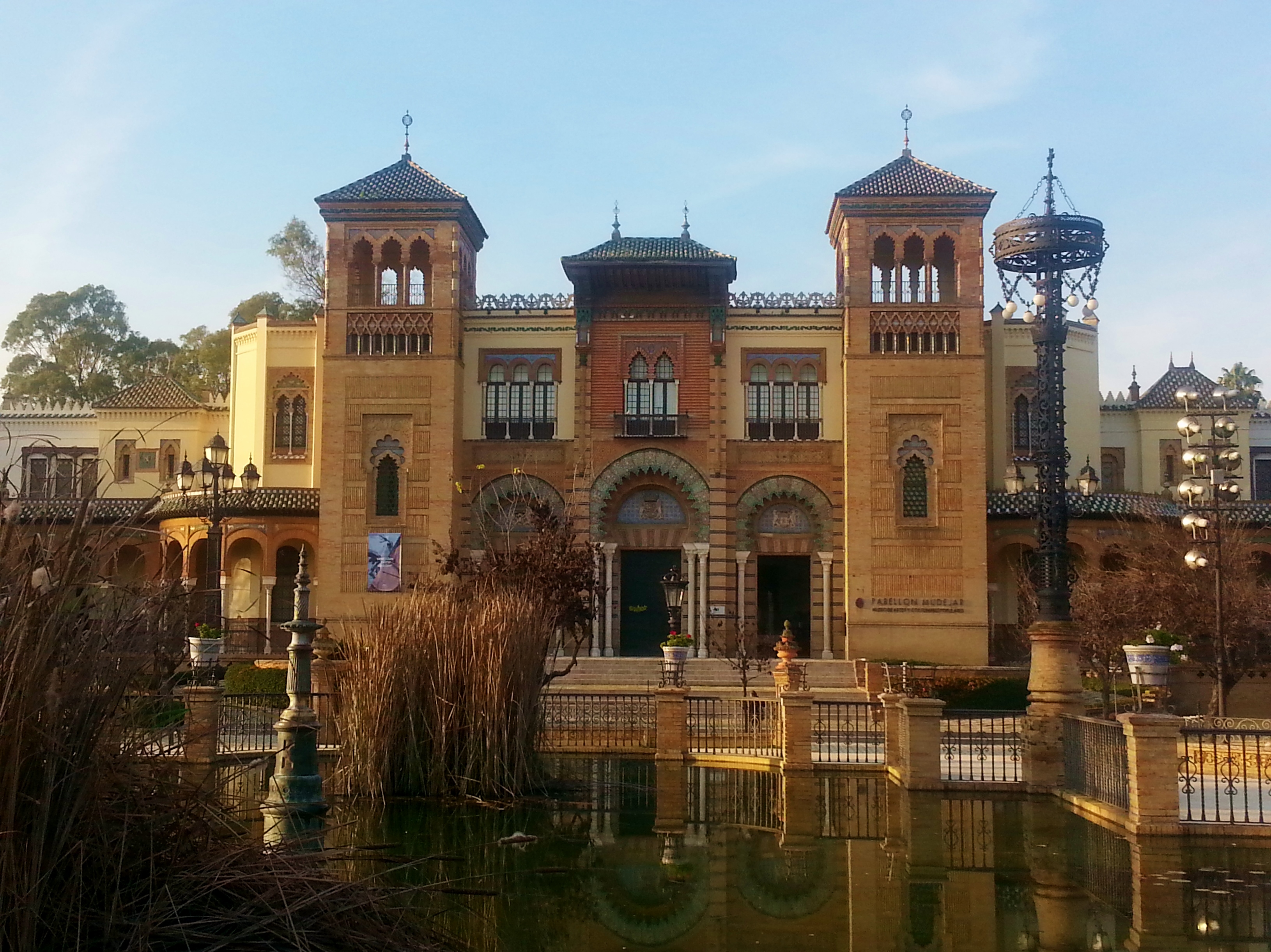 9. Bodega Santa Cruz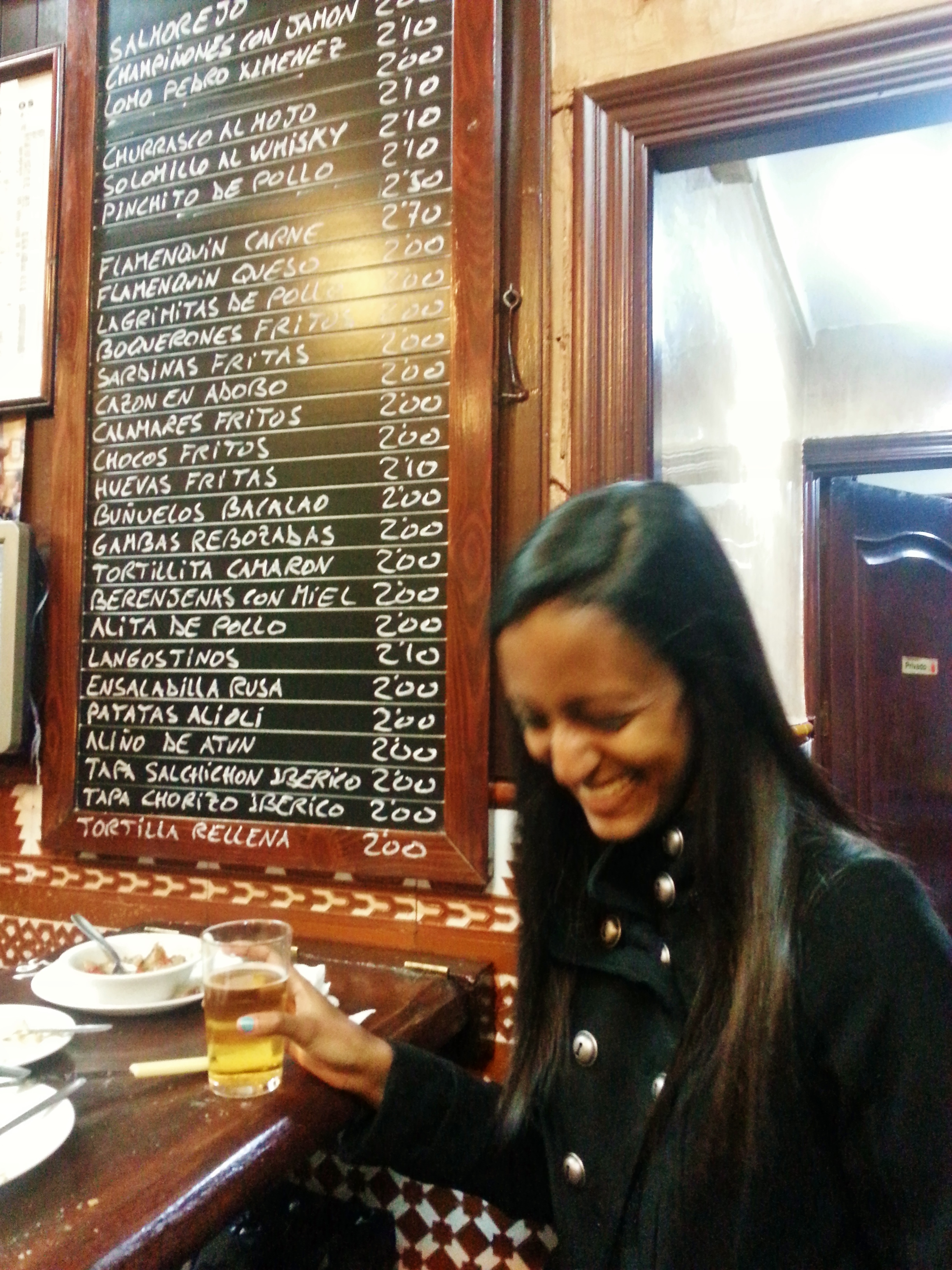 My favorite tapas place in all of Sevilla-Bodega Santa Cruz. Located in the heart of the Santa Cruz district, this place is not only a favorite with tourists, but locals too. Tapas and drinks start only at 1 or 2 euros, and the food is delivered immediately. Even if you can't read anything on the menu, I don't think there was one thing I tried that was disappointing. Friendly staff, coupled with great, cheap, food, gives this place a 10/10.
10. Torre del Oro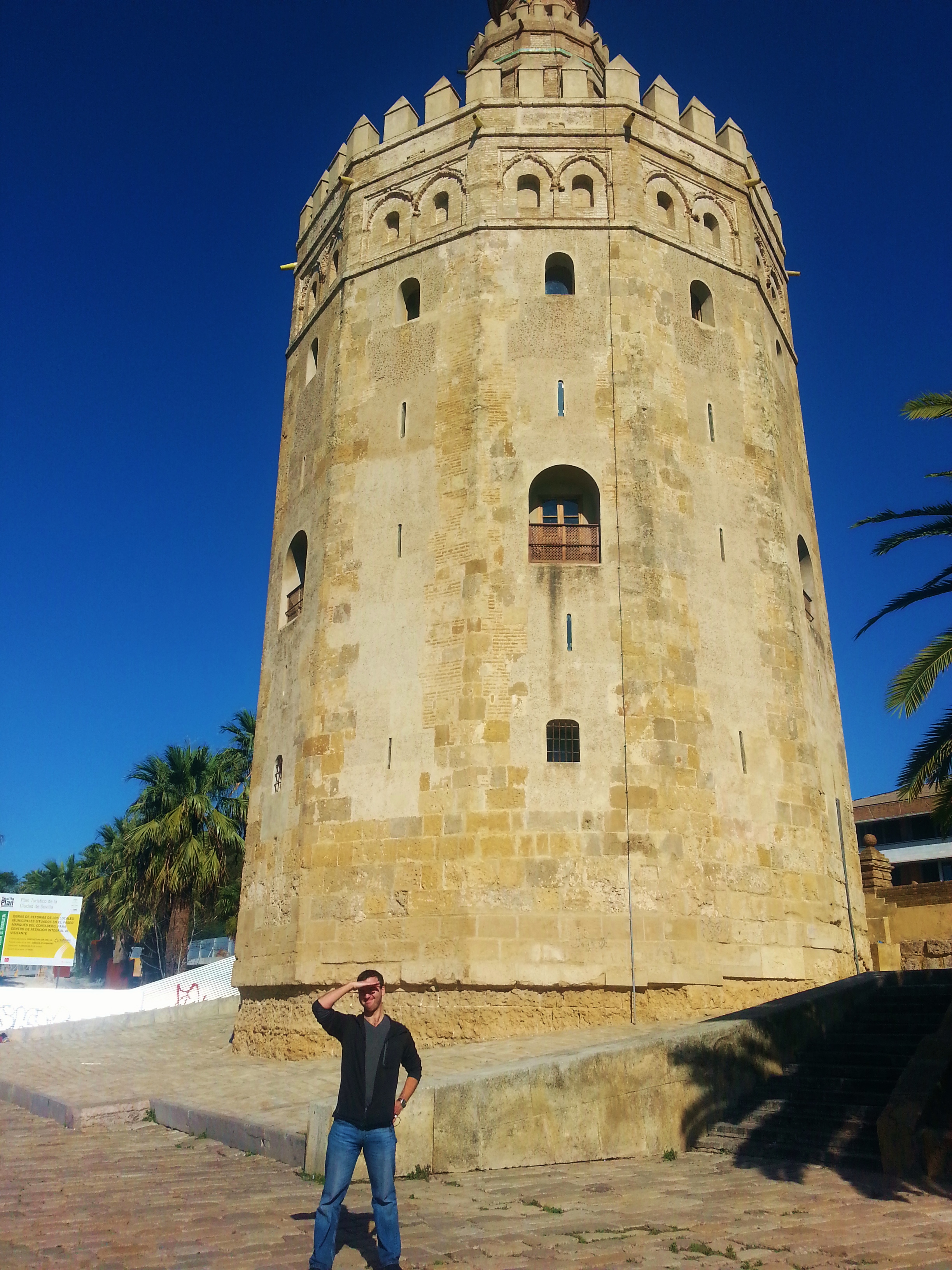 What was once used as a military watchtower and prison, has now transformed into an observation deck and naval museum. It takes 100 steps to get to the top of the Torre del Oro (or Tower of Gold), but the views are priceless. Also its free on Mondays!